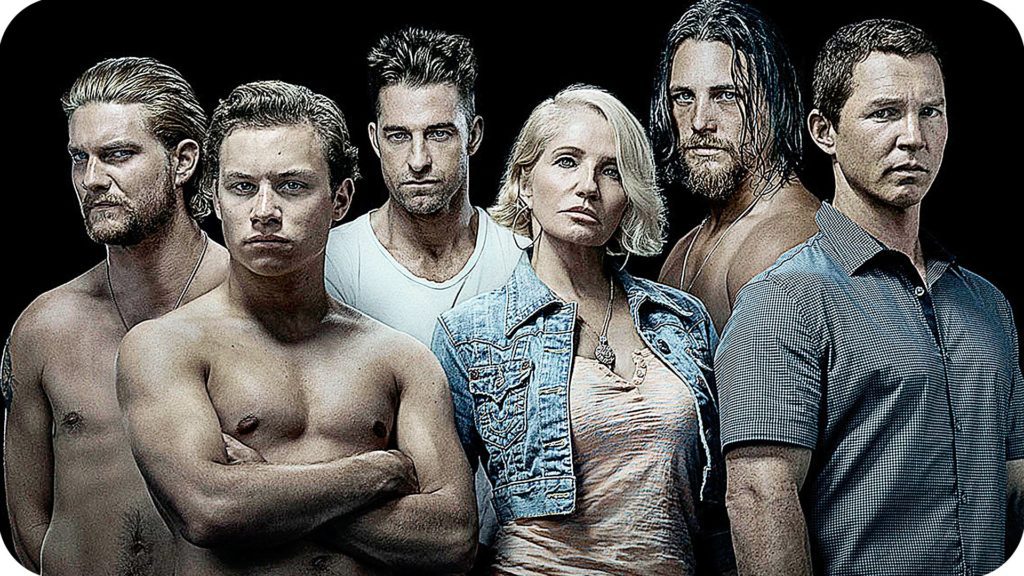 Janine "Smurf" Cody (Ellen Barkin) runs her family with an iron fist. She's the mother and grandmother to a handful of young men who run her Southern California crime syndicate for her. Joshua "J" Cody (Finn Cole) is our audience viewpoint into the family, as he's adopted by Smurf after Cody's mother (and Smurf's daughter) dies. Suddenly, J is in a world all of its own, with his uncles and various shades of violence to negotiate.
Barry "Baz" Brown (Scott Speedman) isn't actually related to the Codys, but he's Smurf's adopted son, and chief lieutenant, jostling with biological sons, "Pope" (Shawn Hatosy,?Southland), Craig (Ben Robinson), and Deran (Jake Weary). Of course, they have enough secrets and lies?as brothers (Pope is a maniac who has served time, Deran is a closeted gay man) to fill up episode after episode of drama, even without their criminal exploits.
But in the series, based on the Australian film of the same name, the whole 'boys will be boys' mantra won't really fly. From the first episode, the audience can see the way that Smurf's extravagant lifestyle is built on violence and fear. By the second, we can see that 'casual' violence begets more extreme violence, and that the house of cards that the criminal Codys have created could come tumbling down as the stakes get more involved.?On the outside of the family, Detective Sandra Yates (Nicki Micheaux) wants to catch the Codys, while outsiders, like Baz's wife Catherine (Daniella Alonso) and J's girlfriend Nicky (Molly Gordon) make decisions that threaten the family's unity.
All of this will come to a head, but not enough to close out the series – as Warner Bros. ordered up a second season, coming May 30. If the first series isn't enough, there are six featurettes to give more insight into what's going on inside of the series. More details behind-the-scenes, as well as a look at the stunts, the actors' preparation, and deleted scenes will give more background to what's going on. Enter at your own risk though, because it's a jungle in there.