Beginning in rural Quebec, Aline is the ?fictional? story of Aline Dieu (Valerie Lemercier), a young girl with a golden voice. As the youngest in a family of performers, Aline quickly begins to make a name for herself with a singing talent that far exceeds her years. After her family manages to garner the attention of a local agency, Dieu becomes the prot?g? of music producer Guy-Claude Kamar (Sylvain Marcel). Recognizing her undeniable charisma and talent, Kamar has big plans for his young star and the two begin to tour the world together. However, as Dieu becomes an adult, their professional relationship also begin to become something more.
If the story sounds familiar at all, it should.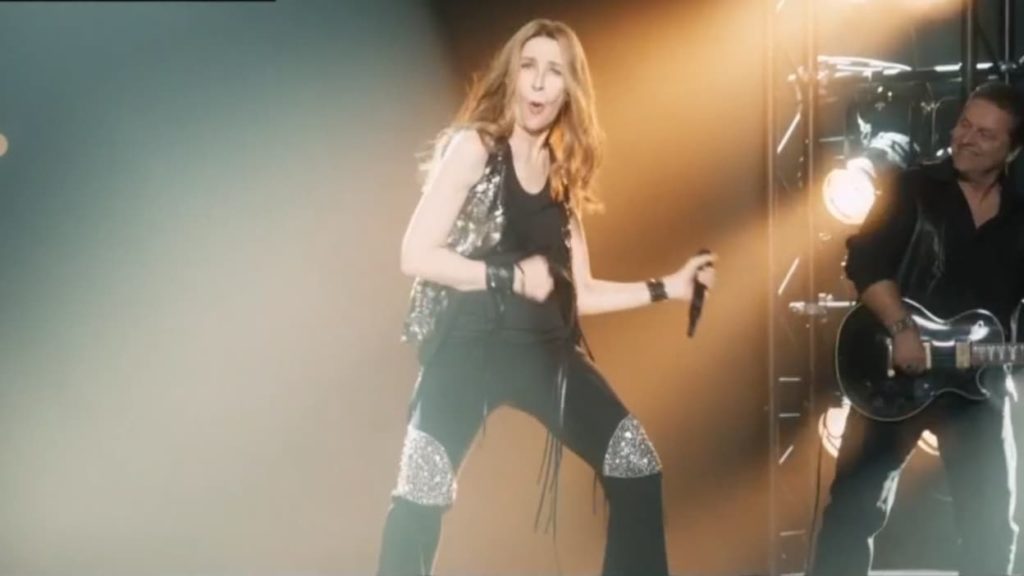 Written, directed and starring Valerie Lemercier, Aline is a strange but stunning unauthorized tribute to Canadian icon, Celine Dion. Opening with a reminder that this is a film which balances truth and fiction, Lemercier effectively crafts a film that feels like a fairy tale yet remains grounded in reality. What?s more, when in front of the camera, Lemercier also shines, showing off Celi? er? Aline?s penchant for playfulness while still remaining able to command an auditorium full of devoted fans. Though the heart of the film emphasizes the tenderness of the relationship between the star and her future husband, Aline is at its best when standing back and allowing her to perform. With each performance, Lemercier wants the viewer to remain transfixed by the charisma of its lead. A great deal of study has clearly gone into Dion?s ability to command an audience and Lemercier does her best to recreate that magic onscreen. Thankfully, with each hand motion and arched back, she manages to channel the sheer force that makes Dion so memorable as a performer. (It should be noted that, while Lemercier is a singer herself, the songs were recorded by French singer Victoria Sio, who?s impersonation of Dion is utterly remarkable.)
As a result, while the film may be unauthorized, there really is no reason why it should be. Unless the facts have been dramatically changed, this is an absolutely adoring portrait of the famous singer. (In fact, if there?s a criticism to be made of the film, it could be argued that it may remain almost too adoring of the Canadian icon.) Aline does not shy away from the fact that it?s based on Dion?s life, even going so far as to mistakenly refer the character as Celine in one particular moment. Charting the events of her life, Aline points to several well-known key moments in the power singer?s life, such as her initially controversial?but committed?relationship to produce Renee Angelil (here known as Guy-Claude), her success at the Oscars and her subsequent Las Vegas residency tour. In fact, while most of the songs are not Dion?s, there are a couple of notable exceptions to the rule, including My Heart Will Go On and several other staples from her career. From the first frames of the film, Lemercier ensures that Aline is a love-letter to the life of Canada?s performers yet still chooses to lean into the ?unauthorized? aspects of the biography.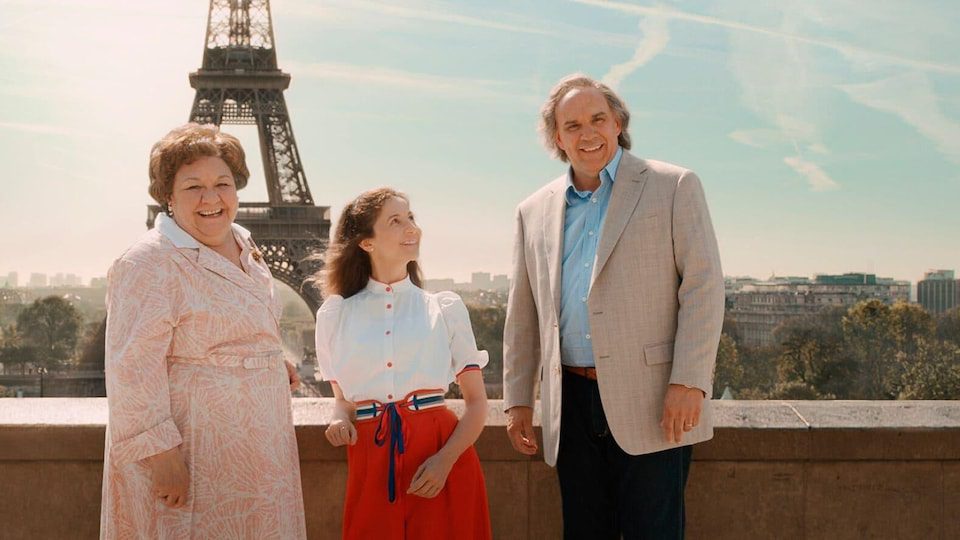 Admittedly, one of the strangest aspects of the film is Lemercier?s choice to play Dieu as a young child. By placing Lemercier?s adult face on the body of a youth, the end result creates a look that is utterly bizarre to the eyes. (Seriously. You?ve never seen anything like it.) However, at the same time, I would also argue that the decision to do so works within the context to the film. Aline wants the viewer to understand immediately that there was a maturity within her, even in at a very young age. Yes, it does seem strange but it also speaks to the strength of her character by the film?s end.
At it?s heart, Aline is a film which looks to address the challenges of living a life in the public eye. As Aline?s star rises higher and higher, so too must she fight to maintain a normal life. Anchored by a deep love of her husband and children, Aline believes that she is still that girl from rural Quebec. However, the tension between fame and family continues to pull her in two directions. Although she carries the burdens of her life on stage, all her audience sees are her growing parade of hits. To them, she represents a larger-than-life presence who possesses immeasurable talent. To them, she represents hope. (In fact, it is not a coincidence that her last name is Dieu, the French word for God. She is very much viewed as a Divine presence by her adoring fans.)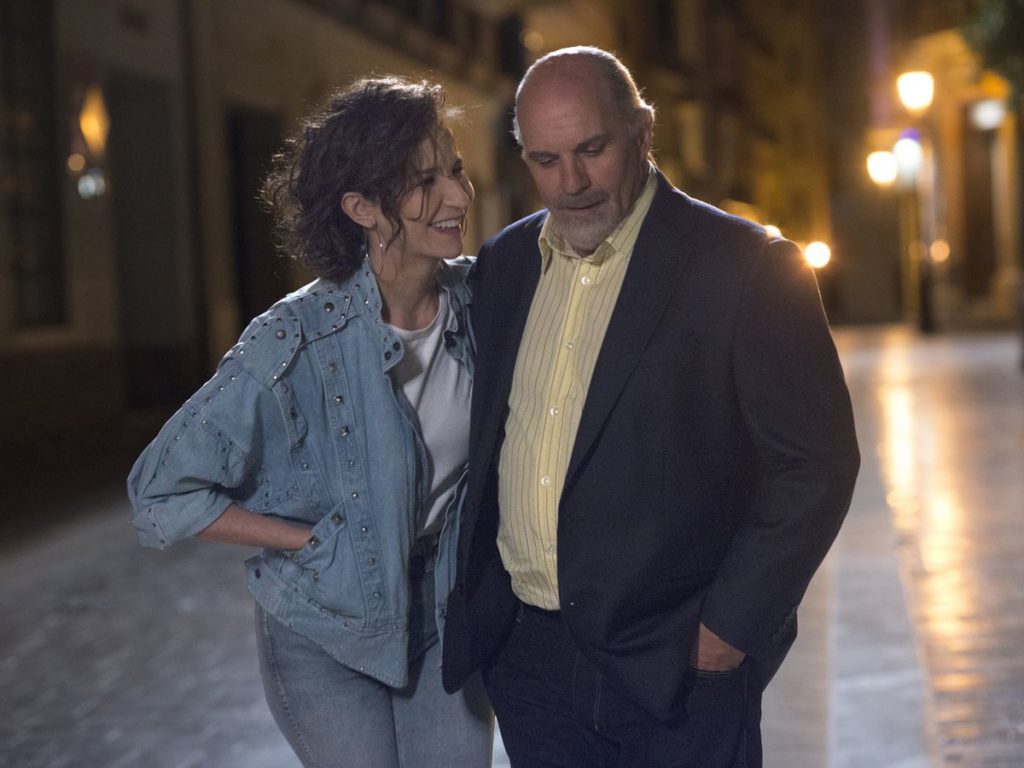 However, Alene is so much more than that. Raised from humble beginnings, she carries that as part of her identity even as she achieved stardom. She rushes home from performances, hoping to see her son before bedtime. Though she has to take the stage, the news of her father?s death wears on her emotionally. Even so, her status as a world-renown celebrity somehow allows her adoring fans to feel like her public image is the totality of her identity.
Though she continuously offers a piece of herself, they wish to steal her soul.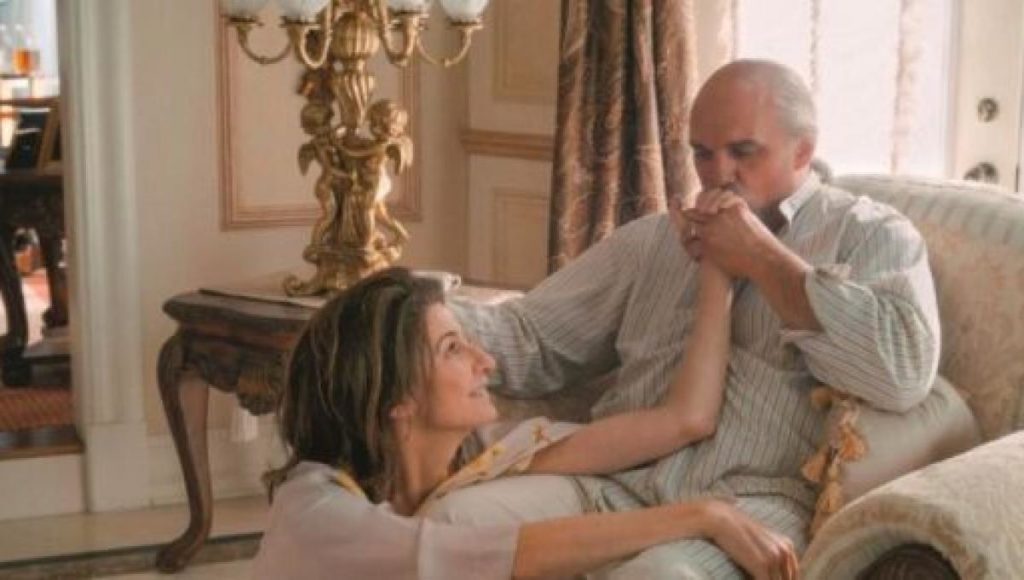 Affectionate and powerful, there?s something remarkable about Aline. Backed by incredible performance by Lemercier, one can?t help but fall in love with the film and feel like there is something special about this film. While Dion may have not spoken publicly about the piece, it would be hard to imagine that she would feel anything but gratitude for Lemercier?s reverent take on the icon?s life.
To hear our conversation with Valerie Lemercier, click here (YouTube) or here (audio).
Aline is now playing in select theatres.