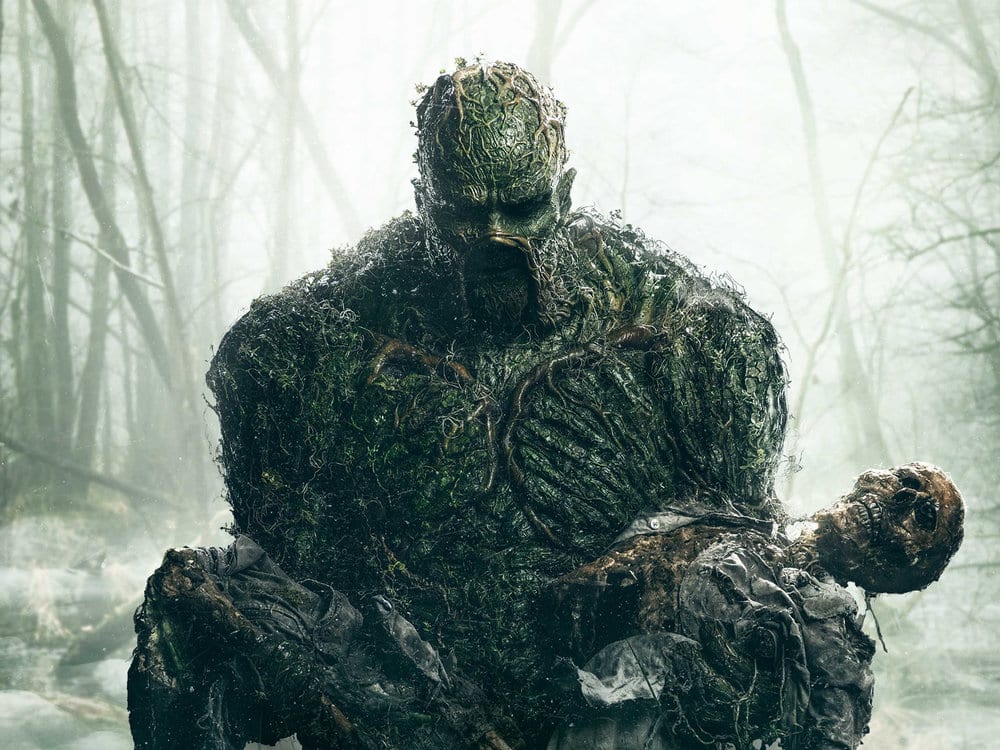 In the third episode of DC Universe's already-cancelled Swamp Thing, Alec/Swamp Thing fights for his soul against the rising flood of bugs (The Rot?) while other characters succumb to their baser desires.
It's disheartening to watch the show knowing that it's already terminal because the storyline, acting, and special effects are certainly better than the majority of small screen viewing opportunities. Crystal Reed is still crushing it as Abby Arcane as the third episode unfolds, pursuing healing for the sick, regardless of the threat to herself. Derek Mears' fierce Thing allows us to see the humanity remaining in Alec Holland, while exhibiting great power – and deep tenderness.
Halfway through the episode, in the midst of several other characters losing their minds and going off the rails, Swamp Thing forces the bugs/Rot to leave Munson, to allow him a just death even though the guy was super creepy and evil when he was a human. Then he turns to Abby and tucks her hair back, replicating a pre-accident move, and shows the depth of his love for her. While the love is fast-tracked compared to the way the comic arcs usually unfold, it's conveyed well by the acting here.
I'm extremely disappointed that the show wasn't given a real shot because I can't wait for what comes next. We've seen a big green monster show humanity and compassion, a broken, disgraced being provide healing. It's fantastic and eye-catching, and I can't get enough.