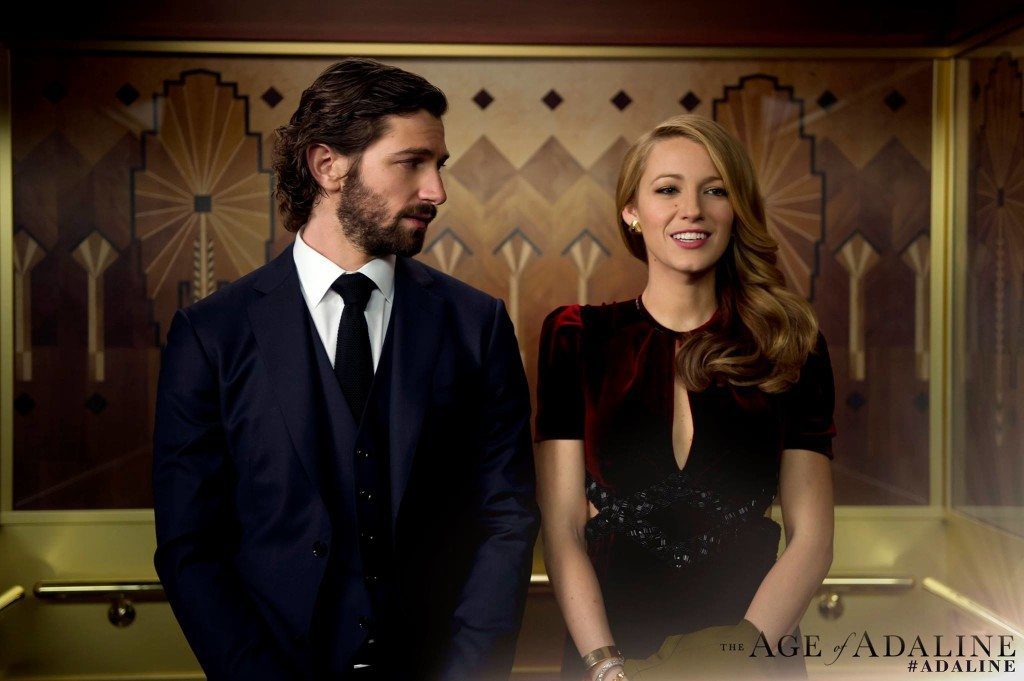 If we're honest with ourselves, we have questions about what happens next. In the next five minutes, the next five years, in the next … hereafter. Our fiction reflects this, as we read stories and watch movies about people who live forever, people who create technology to extend life, and people who come back from death. Sometimes, those stories are heroic, sometimes they are horrific, and sometimes, they're beautiful.
The Age of Adaline?is one such movie.
Blake Lively stars as Adaline, a young woman in perpetuation. In 1908, Adaline loses her husband and soon ends up in a car accident where she's fatally injured, as a result of a once-in-a-lifetime snow. A combination of freezing cold temperatures and electric shock bring Adaline back from the dead – and into a lifetime of never aging.
One hundred and seven years later, Adaline lives a life that is repetitive: she gets close to people under an assumed name, and flees when things are getting too close for comfort. It's like?The Runaway Bride?or anything else where people can't commit (try reality) but the weighty experience of Adaline's never aging adds something to it. [It helps that Lively plays her as a woman out of?and above?time.] What mother wants to see her child (Ellen Burstyn) age while time stands still for her?
When Adaline falls for Ellis (Michael Huisman), she wants to run, again. But she discovers that Ellis' father (Harrison Ford) was once her confidant and lover, in another time and place, and his awareness of who she is means that she's forced to confront her serial escapes. What will happen when she knows that she's been found out? What will she stand to lose if there's a reckoning for her true age?
A blend of science fiction, fantasy, romance, and clever humor,?The Age of Adaline?was more than I expected. Some of the same attributes have been played out and explored in Superman's relationship with Lois Lane (Grant Morrison did it quite well), but we often fail to consider?why?we are terminal. We fail to see the cost of living forever (if only we do) or what we would know and have experienced about ourselves if we were forced to continue perpetually. There's a reason we were jettisoned from the Garden of Eden, actually or metaphorically, because we can't handle wrestling with and experiencing over and over again the poor choices that we have made.
This is a romance, but it's also a philosophical exploration of what it means to be human and what it means to love someone with everything on the line.