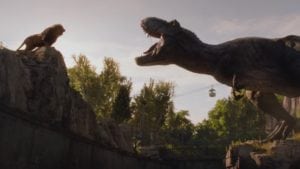 After 25 years (!) since the original film,?Jurassic World: Fallen Kingdom showed that the Raptors still have box office pull but have poor reviews brought the future of the franchise in jeopardy? This week, dino-fan Ben Dower returns to talk with Steve about how the franchise has changed, science and awe, and whether or not life really finds a way.
Want to continue to conversation at home? ?Click the link below to download ?Fishing for More? ? some small group questions for you to bring to those in your area.
4.21 Jurassic World Fallen Kingdom
Thanks Ben for joining us!