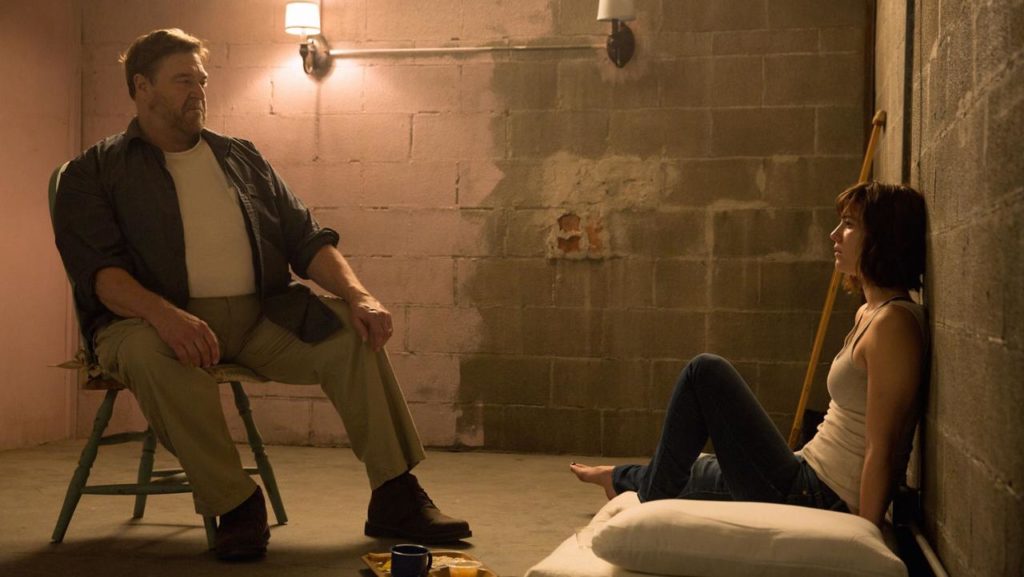 In the universe where?Cloverfield?went down, Michelle (Mary Elizabeth Winstead) flees the city and her fiancee. Distracted by a call, she suffers an accident and awakens inside the basement bunker of Howard (John Goodman). He claims that she has been brought underground for her protection because of an alien attack and toxic air, but her skepticism grows when she meets fellow survivor Emmett (John Gallagher Jr.) and sees Howard in action.
First time director Dan Trachtenberg moved the pieces around in this clever chess game, co-written by?Whiplash's?Damien Chazelle and produced by J.J. Abrams. It's a reasonably intense thriller that hinges on us not knowing what is actually out "there" above the bunker – so I'm not going to tell you! But the truth is that the film challenges us to consider our beliefs about safety, security, and fear.
In a world where fear is mongered by politicians, the media, and other elements of society,?10 Cloverfield?trades the fear of the aliens for the fear within the bunker. While Michelle?might?be in danger from aliens, toxic air, or violence outside, she is most certainly?more threatened?by Howard's use of bullying and force. We can see that through her eyes – but we (and she) don't know is the real threat of violence outside.
Because we live in a society where our news and information is filtered through politics, agendas, money, and more, we are often relying on someone else to tell us where the danger is. But are they reliable narrators? Should we be afraid? I John 4:18 says that perfect love casts out all fear. If we really believe that, we can't be afraid – we must be inclined to act! Thankfully, Michelle isn't afraid to act either.