In some ways, I may be the wrong person to review?Willow.?
Let?s start at the very beginning. When the original film debuted in 1985, it simply never had my interest. To me, it felt like another fairytale being brought to life on the big screen. Younger readers may not realize this but, at the time, they were a number of projects that had appeared in the multiplex that featured the darker impulses of a magical world. Whether it was in response to the self-focused ?Me Generation? or the popularity of Dungeons and Dragons at the time, fairytales experienced a bit of a revival at the time. Whether it was The Dark Crystal, Labyrinth, The Neverending Story or even Amazing Stories, the 1980s seemed to inspire these stories into the mystical darkness. (In fact, it?s also worth remembering that, although it went on to mega-fame years later, The Princess Bride initially emerged as a satire of these stories of the time.)
So, Willow was a film that simply slipped past me.
While this may not seem like important information, it certainly affects my lens as I reflect on the return of Willow. (In fact, knowing that there would be others like me tuning in for the first time, I even decided not to view the original beforehand.) Now streaming on Disney+, the rebooted series is a direct sequel to the original film. Written by Jake Kasdan, Willow is set once again in the kingdom of Nockmaar where Queen Sorsha (Joanne Whalley) yearns for her children Airk and Kit (Dempsey Bryk to Ruby Cruz) to step into adulthood. Airk has been tapped to become a mighty warrior and Kit betrothed to Prince Graydon (Tony Revolori), the next leader of a neighbouring nation. However, when disaster strikes, Kit, Prince Graydon and other mismatched heroes-in-waiting must set out to find the only hope that they have left: the long-disappeared Nelwyn sorcerer Willow (Warwick Davis).
So, as a newcomer, the series feels like a bit of a mixed bag. Although the series offers a brief synopsis in the opening moments, it is difficult to appreciate the film?s epic adventure in a few short clips. As such, in a decision that could be intimidating for newcomers (like myself), Willow trusts that the viewer already understands the world as it begins.
Performances are enjoyable, although a little bit jarring at times. With an emphasis on a more ?modern? aesthetic characters, sometimes the contemporary dialect used by its younger stars slightly distracts from the more whimsical atmosphere. (Actually, this isn?t uncommon for Disney either as their recent Shakespearean reboot, Rosaline, takes a similar approach.)
However, one can?t help but fall in love with Warwick Davis. A stalwart of the fantasy genre over the years, Davis is always a joy and he brings that charm to his performance as the begrudging and imperfect wizard. Perhaps like the franchise itself, Willow is hesitant to return to adventure after so much time. Even so, he remains up for fun, even if the stakes this time remain heightened as they battle the forces of evil.
Though set in a mythological era,?Willow?s kingdom feels like a reflection of our own modern-day culture. In recent years, Disney has done an excellent job of revisiting storytelling and gender tropes with an eye on dissecting them and that trend continues certainly here as well. This is a series that features strong, female leads who are willing to change the system for the sake of a newer world. Celebrating LGBTQ+ romance, changing gender roles in and empowering the next generation to make their own choices. (?We are going to rule the kingdom someday, there?s no reason that we have to do things the way that our parents did,? Prince Grayden reminds Kit.)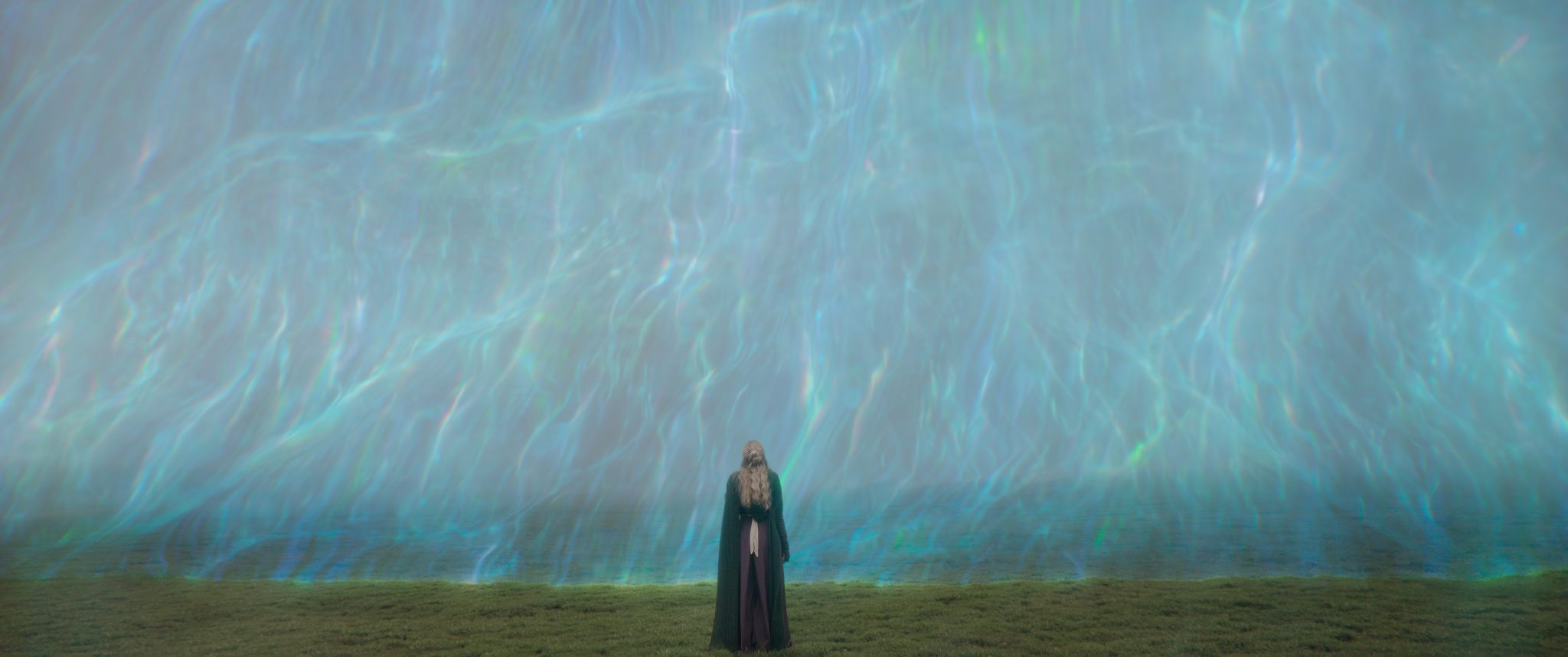 In response to its changing world though, Willow invites the viewer to believe in power is beyond what they can see. This is a world where magic once ruled yet its power has been lost over time. The sorcerers have died out, and the kingdom of Nockmaar has become somewhat in satiated with their own strength. After all, they believes their own ability to prevent the return of evil without relying on any higher power.
But, as the series reveals, evil cannot be held back forever. And Elora must be found to prevent disaster.
Without giving away any spoilers, the rediscovery of Elora means the rediscovery of hope, but even she is on her own emotional journey. For Elora to lay claim to the prophesy about her, she must first accept that the world she has known is not reality. Her overreliance on strength and toughness pales in comparison to the limitless powers of magic that lies at her feet, but this is a journey that must be taken willingly. In order for Willow, Elora and the rest to tap into hope for the kingdom, they must recognize that their personal power is limited.
One cannot simply kill evil with sword or bow. It must be defeated with something else.
Having said all this, I admit that it?s impossible for me as a newcomer to know whether Willow will satisfy the needs of the franchise?s fans. However, at the same time, I also found the story engaging and fun. Like Willow himself, I may have been brought into this adventure somewhat begrudgingly but also willing to join this ragtag group on their adventure with them.
Like Willow, I?m ready for more magic.
Willow is available on Disney+ on Wednesday, November 30, 2022.