After a few weeks' hiatus for moving and changing jobs, I'm back with a home media vengeance – a Warner Bros. explosion of 4K HD and Blu-ray films from the vault, mixed in with several animated films of serious DC Comics caliber. There's something here for the whole family — especially those who love some of the classics and new classics.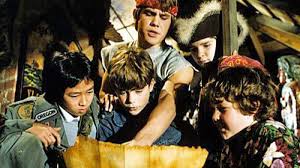 Let's start with this: The Goonies has now been released on 4K Ultra HD. For someone who hadn't really ventured into the 4K pool much, it's spectacular to watch a film like The Goonies in crystal clear translation from the ways I remember the film, watching it as a kid. Yes, there's a commentary from director Richard Donner from the Hidden Video Treasures, and the story still reflects the coming-of-age bonding adventure that delights. But the movie theater-level clarity? "Hey, you guyyyyyyyys!" Owning one of my favorite films of all time in 4K HD tops this list of goodies. If you've seen the adventure in pursuit of One-Eyed Willy's treasure before or not, watching it like this will make for excellent entertainment – and give you an excuse to show it to the kids.
While everyone remembers that Robert Downey Jr. was Iron Man (and always will be), he's actually been Sherlock Holmes, too, and a novel one at that. Guy Ritchie's initial stab at the character, and the sequel A Game of Shadows, have the necessary action to make them a highly worthwhile addition to the collection. Paired with Jude Law as his Watson, Downey Jr. plays Holmes with more of a manly panache than Arthur Conan Doyle likely meant, but who cares? This is a rock'n'rolla version of the character, which certainly played well in theaters, and has a promised third addition coming in 2021, pandemic permitting, right? The action is fast and furious, and the cinematography isn't far behind — in fact, it's caught up here incredibly thanks to the latest technology. Throw a punch or watch a rocking carriage wheel and you can see the clarity of each image like it was meant to be seen. Thanks to Ritchie's already spectacular eye for action, color, and splash, these films are worth watching again — just because they look so good.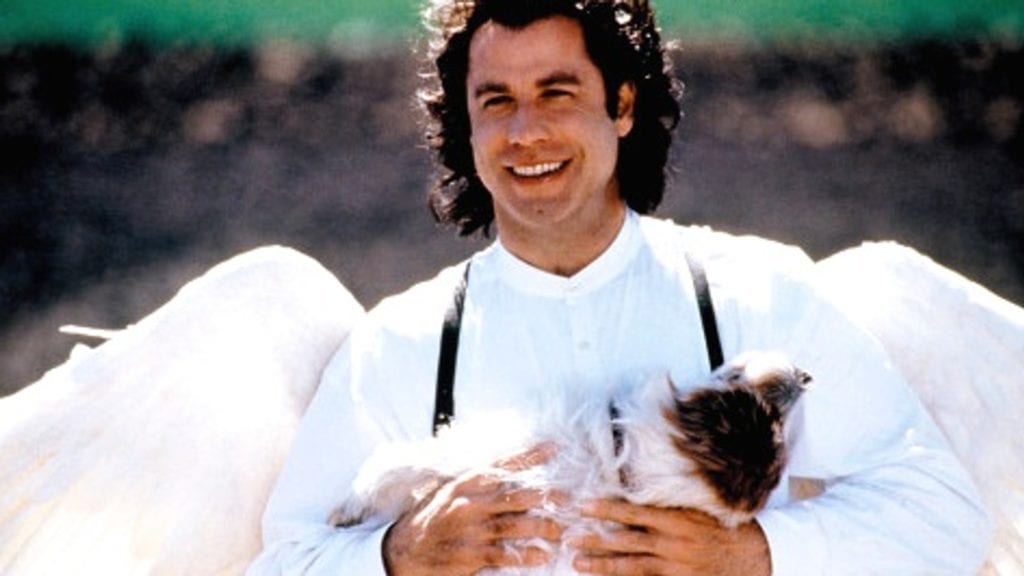 Flashing back to the good old days again, Michael shares a 'heavenly' John Travolta before the whole Idina Menzel action at the Oscars. This is actually from the Warner Archives vault, and simply Blu-ray, not 4K HD. But it's a film with a bunch of heart, as some newspaper reporters are sent to find out whether a guy is who he says he is, the archangel Michael. It's an exploration of faith, of hope, of love – all of the major principles of belief, played out against a wacky backdrop of one lunatic of an angel – making Clarence look like he's fundamentally normal. Michael has more than a tarnished halo, and he struggles with the same kinds of issues humans do, but you can be sure by the end of this one that the divine will appear one way or another by the end.
Dive deeper still and Academy Award-winner for Best Makeup in 1988, Beetlejuice is a film I haven't seen in years, but this is Michael Keaton at his wackiest, making his depiction of Bruce Wayne/Batman a year later seem… normal. For fans of the character, you get three episodes of the animated TV show (ran from 1989-91) as a special feature. It's about poltergeists versus poltergeists and … This one isn't for everyone, but it's a different kind of film that you can watch with crystal clarity – and a different kind of different than Michael.
Last but not least are two entries in DC Comics' feature-length films, Deathstroke: Knights & Dragons and Superman: Man of Tomorrow (4K HD). The first one follows the Teen Titans' favorite assassin/nemesis Slade Wilson who must fight off the devilish H.I.V.E. to protect his family, showing a tension between the man he is at home and the man he feels like he needs to be to defend his family. It's definitely a more 'mature' DC film (Zach Snyder would love making the live-action version) but fans of Titans will dig it. This one comes with the featurette "Deathstroke: One Man Death Machine."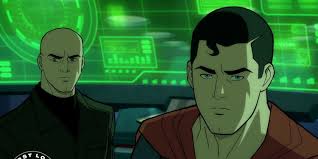 And then there's the Superman feature. The thirty-ninth entry into the DC Animated canon of feature-length films shows Clark Kent early on in his career as Superman, trying to figure out who he is and who he is supposed to be. He's wrestling with being from another planet and not fitting in – until he realizes that he's actually more human than he understood, thanks to battles with the alien bounty hunter Lobo, the energy-sucking villain Parasite, and the heroic J'onn J'onzz, Martian Manhunter. Again, 4K HD makes this one beautiful and clear in ways that show a level of detail that can't be missed. Extra cartoons, sneak peeks, and more add to the complete package.
For those of us who are tired of no theaters and no new content, diving into the 4K HD pool of films from Warner Bros. can certainly provide hours of entertainment to tide us over!