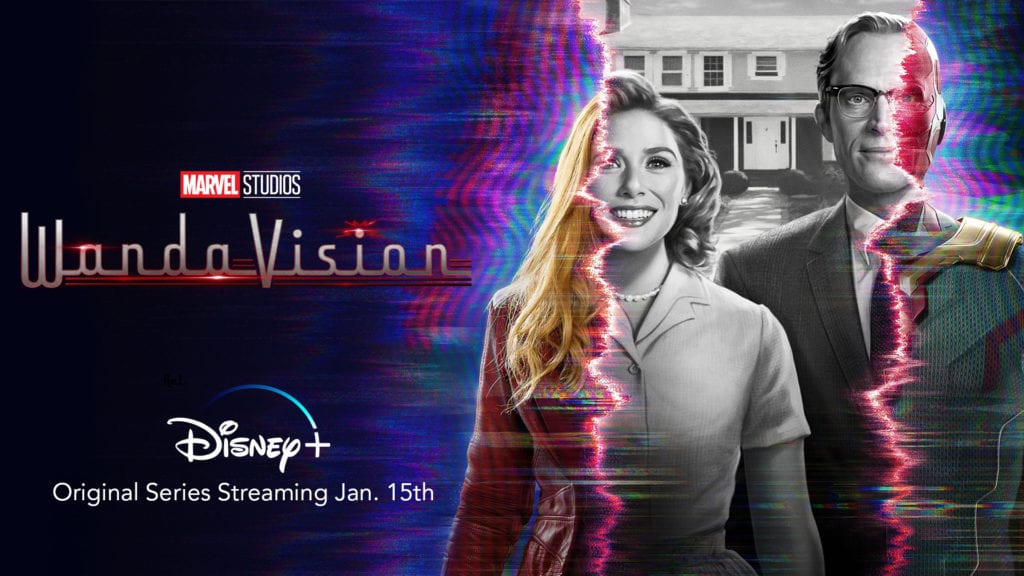 To an extent, the Marvel Cinematic Universe reminds me of the old song that says, ?How Can I Miss You If You Won?t Go Away??
It goes without saying that, after?22?movies (including the highest grossing film of all time) that have dominated the box office to the tune of over $22 billion, the MCU has become?the?premiere cinematic franchise in the last decade. Like many others, I?ve thrilled at watching a series of films where alien invasions, magic powers and even time-travel have become realities in a universe that seems to have no limits. However, after?Avengers: Endgame?destroyed all box office records and essentially wrapped up all their active storylines, my enthusiasm for their never-ending commitment to ?the next phase? was waning. Frankly, I needed a break.
In this way, the pandemic was definitely good for something.
After the worldwide shut-down forced the MCU (and most other things) to go on hiatus, the break has allowed the dust from the series? dramatic conclusion* to finally settle. After 18 months?the longest gap without new Marvel material in over a decade, if you can believe it?the emergence of Disney?s streaming empire has allowed the MCU to slowly wind up the gears for its much-needed reset. So finally, with Friday?s launch of their new Disney+ series?WandaVision, the MCU has officially returned.?
And it?s about to get weird(er)? in the best of ways.
Bound to be divisive,?WandaVision?s refresh is an intentionally wild and unique re-introduction to the world of the MCU. Set in the world of classic television sitcoms,?WandaVision?is a limited miniseries that follows the marital bliss of the MCU?s beloved power couple, the mystical Wanda ?Scarlett Witch? Maximoff (Ashley Olsen) and the cybernetic Vision (Paul Bettany). As the two attempt to fit in to their unconventional suburban life, Wanda can?t help but sense that a darkness lurks that threatens their utopian world.
While not their first foray into the world of television (Marvel's Agents of S.H.I.E.L.D., Agent Carter), WandaVision is the first of their truly integrated series that is supposed to blur the lines between cinema and streaming content. Stars Bettany and Olsen are clearly revelling in the opportunity to portray their relationship with a fresh lens and the results are palpable onscreen. Bouncing around with enthusiastic energy, the duo make good use of their chemistry from previous Marvel films as they bring revive a bygone era. (Though, arguably, the real MVP of this MCU property is veteran Kathryn Hahn who is simply delightful playing an endless string of 'best friend' tropes.)
With its bizarre concept and style, it goes without saying that?WandaVision?is Marvel?s greatest ?risk?. But, frankly, that?s always when they?re at their most interesting. Without any mention of the Avengers, ?the Blip? or other MCU tropes (so far),?WandaVision?feels like the fever dream of Marvel?s super-couple after falling asleep on the couch watching ?Nick-At-Nite?. Having said this, that same separation is what also makes make the series work. While it feels inevitable that?WandaVision?will edge towards the superhero epic, this classic sitcom diversion is simply stunning to behold. With each episode, the miniseries fully leans into a different decade of the early years of television. Whether it?s the static sets of 1950s comedy ala?I Love Lucy?or the more mischievous whimsical atmosphere of early?Bewitched, Shakman and his team have managed to recreate television history without fully losing the sense that there?s a greater Marvel story lurking underneath. Small details like separate beds for the married couple, charming theme songs and commercial breaks help build authenticity with a playful wink. (In fact, they even recorded the first episode of the series in front of a live studio audience.)?
Of course, this?is?a Marvel product and the premiere episodes carry with them the bubbling undercurrent of a much larger conspiracy. Though this tv world feels ?perfect?, Wanda clearly is experiencing some form of ?bad reception?. There?s a certain level of fragility within their suburban utopia. Mysterious messages from outside the world break through the innocence of the black and white world.?
But who is in control? Without giving away any spoilers, this tv reality seems like the type of environment that one might create to avoid dealing with the darkness of the real world. Within the heart of classic sitcoms lies a certain level of distance from cultural (or personal) change. One does not have to look any further from the (far too) gradual developments within television's early age regarding issues of gender, race or sexuality to see that they reinforce cultural ideas designed to reinforce ideas of the dominant culture of their era. Is it possible that there?s a certain level of safety in these spaces or is something more nefarious going on with Wanda and her digital spouse? (Knowing the MCU, it?s possible that it?s both but answers have been sparse thus far.)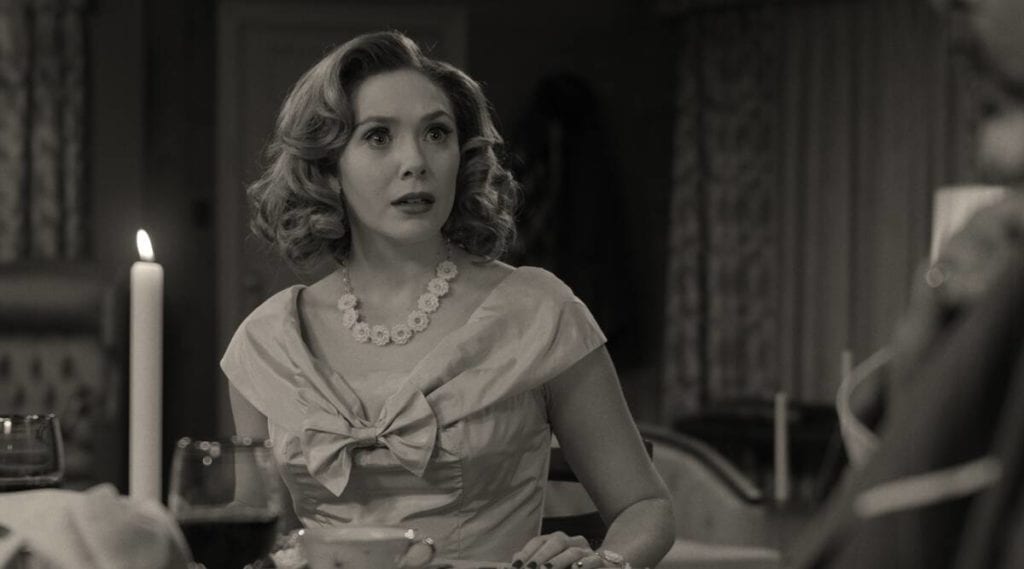 With a fresh tone and absolutely bonkers concept, WandaVision is a welcome re-introduction to a cinematic (do we use that word in this case?) universe that seemed to be running out of ideas. Thankfully, with the gift of time and, more importantly, creativity, WandaVision shows that Marvel is willing to experiment in their quest for content when the opportunity rises.
And, when Marvel takes risks, that?s something worth tuning in for.
The first two episodes of WandaVision are available on Disney+ on Friday, January 15th, 2021, with weekly episodes to follow.
*For what it?s worth, its fair to say that the last Marvel film was technically Spider-Man: Far From Home. However, that film was ultimately considered an epilogue on a story that ended the film prior, Avengers: Endgame.