Shorts are always an important part of any film festival. That is really true for Slamdance, which often features filmmakers who are working with very limited resources. But those short films often demonstrate as much power and skill as longer films. Often even more so because they are so compact. One of the sections for shorts as Slamdance each year is called ?Unstoppable?. These films are about overcoming the obstacles of life?often physical or emotional disabilities. Some such films are about those disabilities, others by filmmakers who are overcoming their own obstacles. Here is a sampling of this year?s Unstoppable shorts. These and other films can be seen at https://slamdance.com/festival .
Queen Moorea (27 minutes, directed by Christine Fulgate). A documentary about a young woman who is chosen homecoming queen at the high school in spite of being born with a genetic syndrome that involves learning disabilities and deformity. She and others with similar issues strive to lead normal lives, but they struggle in a world that often doesn?t see past their disabilities.
A Black Saturday (9 minutes, directed by Tori Sampson). A slice of life that looks at two children for whom Saturday is a time of both fun and obligation. It is a sweet look at innocence and the love of family.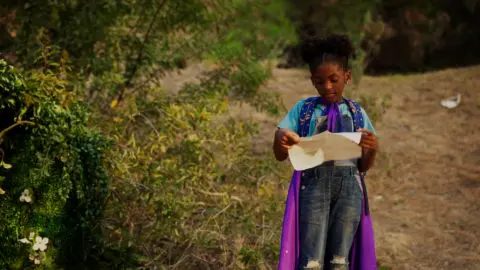 Charley and the Hunt (15 minutes, directed by Jenn Shaw). The story of a girl with a vivid imagination who must go on a ?dangerous? treasure hunt to recover her deaf mother?s lost bracelet.
My Eyes Are Up Hear (14 minutes, directed by Nathan Morris). Comic film about a young woman with physical deformities that wakes up in a man?s apartment after a wild night. She sets out to get the morning after pill. He wants to help. She wants to be independent. It develops into a mini-romcom. The film challenges our idea about disabilities and sexuality.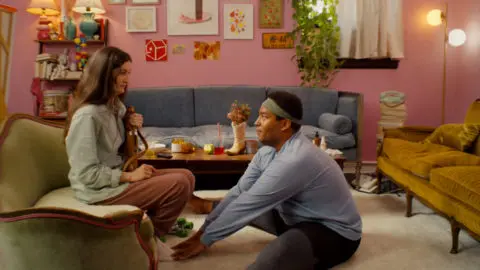 Just Right (16 minutes, directed by Camille Wormser). This is a comic look at what it is like to live with severe OCD. (Wormser, who also stars, has severe OCD.) When the central character decides to go somewhere with her roommate, she is on the clock to be ready on time, but there are so many things that have to be done in just the right way.