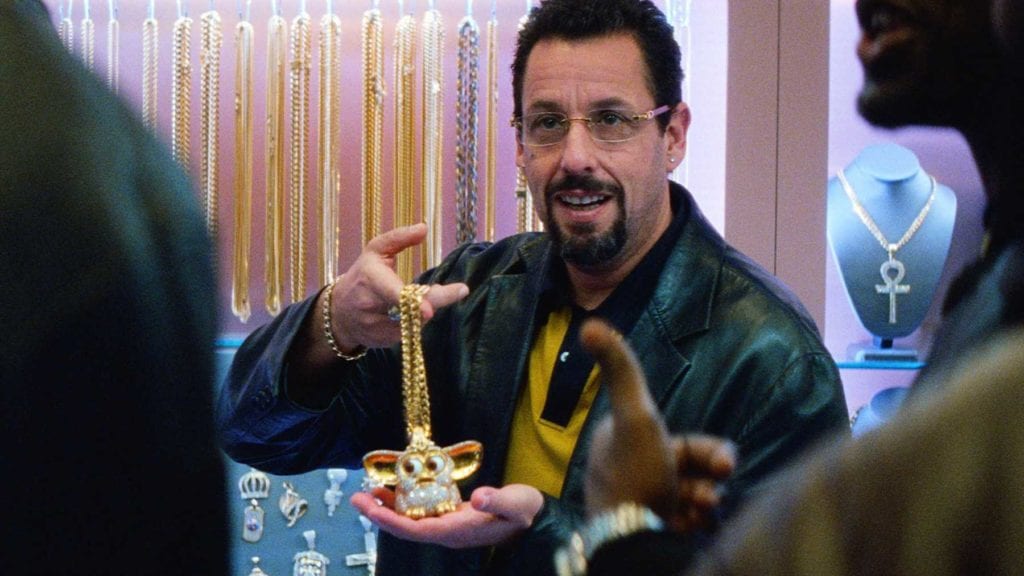 Let's get one thing out of the way: Uncut Gems is not Lunch Lady Adam Sandler or Happy Gilmore Sandler. It's not even Spanglish or Punch-Drunk Love Sandler. This is a introspective actor taking a shot at what it means to be a twenty-first century person stuck in a cycle of self-destructive behavior and addiction. It's devastating in its tragedy, like watching someone prepare to jump off a building or intentionally run their car off a bridge.
And that's the point.
Brothers Josh and Benny Safdie (with Ronald Bronstein) have created a film about a fine jewels salesman (or is it trafficker?) who is all New York, is undeniably Jewish, and who is emotionally trapped and unable to escape his own self sabotage. Sandler is Howard Ratner, married to Dinah (Idina Menzel) and bedding his associate Julia (Julia Fox), while balancing a host of strange associates and forces threatening his uneasily passable life.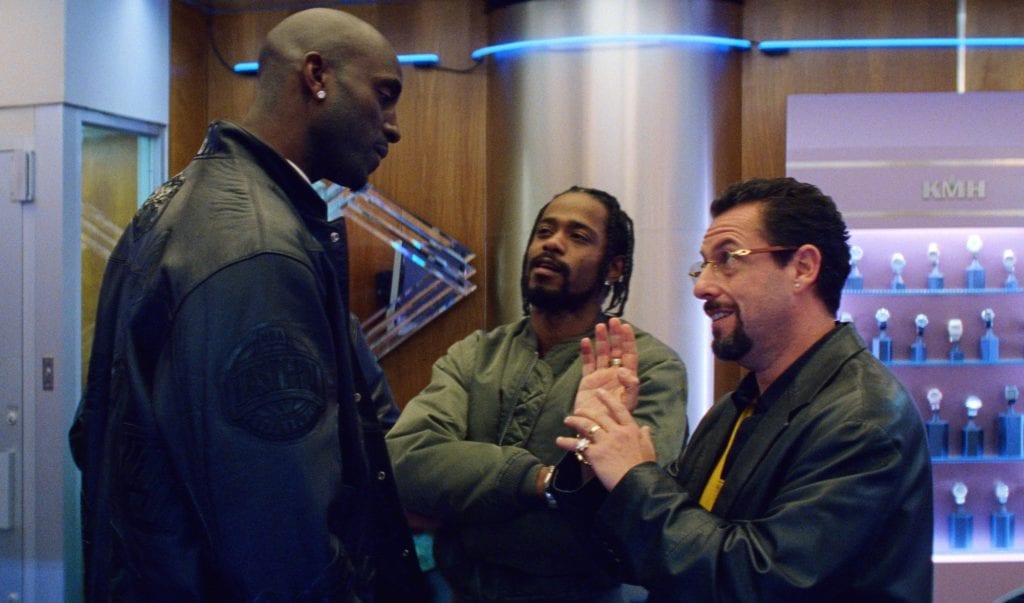 Ratner counts on Lakeith Stanfield's (Dope, Get Out, Sorry to Bother You, Knives Out) Demany, who brokers relationships with athletes to find clients for Ratner's business. While Ratner has achieved some success landing jewels, like the stolen opal still stuck in a rock, he hasn't found a big enough buyer to pay off loan shark Arno (Eric Bogosian) until Demany shows up with Boston Celtics power forward Kevin Garnett. Garnett becomes obsessed with the opal, creating a litany of shenanigans, but the sale of the opal might be enough to pay off Arno, whose relationship to Ratner is so priceless I won't spoil it here.
Between the synth-infused score by Daniel Lopatin and the trippy cinematography of Darius Khondji, the film would be nerve-wracking enough. But Ratner's inability to make good decisions – pinballing between lover and wife, blowing earned money on further gambling, picking fights with those who are physically overpowering – drags the audience through a spiral of strange and unfortunate events. And yet we keep hoping, praying even, as the Passover seder unfolds in front of us, that Ratner will grab a lifeline, get a clue, choose wisdom over impulse, make a move to balance the scales.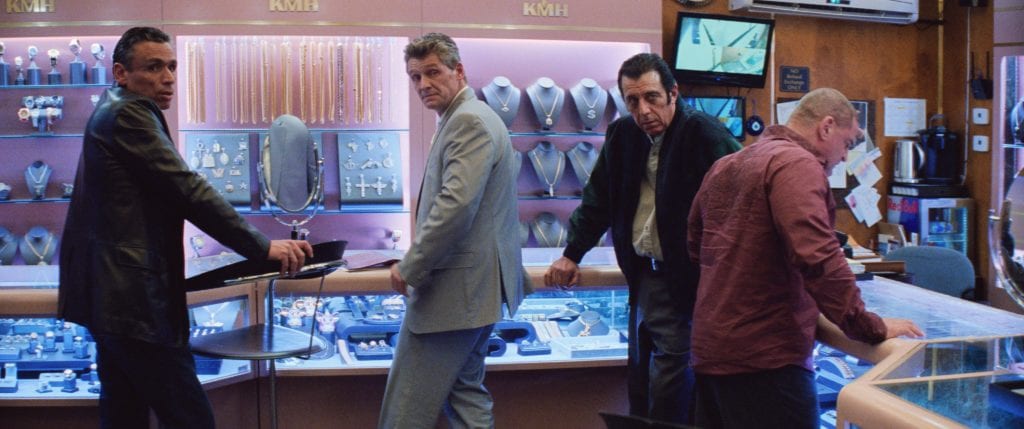 To be honest, I sat fidgeted uncomfortably through the two-hour film, wondering what in the world I had gotten myself into by buying a ticket. It wasn't fun, and I'll never watch it again, but that may very well speak to its brilliance. It's an unreformed parable about our inability to get out of our own ways, about our constant yearning for something bigger and better, about the human inclination to sacrifice what we have in pursuit of something we think will be better. I'd be lying if I didn't say this – the film brought to mind over and over again that well-worn phrase from Romans 6:23: "the wages of sin are death."
Can Ratner balance the scale with a hunk of uncut gem, or will it finally come crashing down under the weight of his infidelity, lies, greed, and lack of self-control? The Safdies keep us guessing until the final moments, on the edge of our seats, sweating right along with Ratner.