AFIFest 2020 Presented by Audi has teamed up with NBC News to present the Meet the Press Film Festival, programs of short documentaries about issues facing the world. Today I took in the program entitled ?Justice for All? which included three shorts.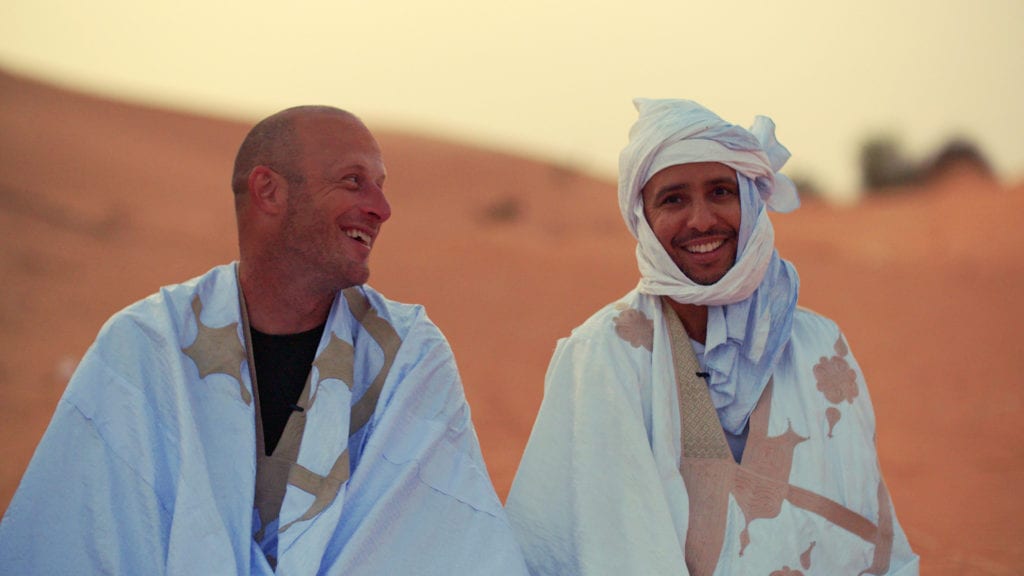 My Brother?s Keeper (22 minutes), directed by Laurence Topham, is the story of Mohamedou Slahi, a Guantanamo detainee for 14 years, and Steve Wood, who as a Marine was assigned to guard him. In their time together, they developed a friendship. After Slahi was released (he was never charged with a crime), he went home to Mauritania. In this film Wood makes the trip to visit his friend.
Laurence Ralph uses animation in The Torture Letters (13 minutes). The film is a series of open letters to various victims of police violence in Chicago. That violence ranges from intimidation and harassment to violence that can lead to death. The use of animation makes it possible for us to better understand that such abusive behaviors by police are indeed torture. An interesting connection to My Brother?s Keeper: In the Q&A after the films, Ralph noted that one of the people who tortured Slahi was a Chicago police officer.
Can fight solve problems? In Lions in the Corner (9 minutes) Paul Hairston introduces us to Chris Wilmore (known to most as Scarface), a past felon with a very difficult childhood who runs Street Beefs, a backyard fight club in which people with issues come and fight it out rather than solving problems with guns of knives. In the process he has created a community of people who have found a place where they can find respect. Often the battles in the ring serve to vent the anger, but also create a bond between former enemies.
Twin brothers Arie and Chuko Esiri bring us Eyimofe (English title: This is My Desire), the stories of two people seeking a better life away from Nigeria. Set in a Lagos slum, the stories of Mofe and Rosa are told sequentially (although their paths cross at a few points). Both are trying to gather the necessary paperwork (all of which requires money) to emigrate to Europe. But events do not work well for them. Mofe loses his family and then his job. Rosa, who is seeking to take her younger sister Grace with her, struggles to fend off the advances of her landlord, while navigating an unscrupulous woman who will pay for their trip (but at a great price). The film shows us the struggle, the hope, and the desperation of those in or near poverty. The colors and customs we observe provide a sense of ethnography set within the narrative.
Jacinta is a heartbreaking documentary from Jessica Earnshaw. We first meet the young woman named Jacinta as she has a month left on a nine month sentence in the Maine Correctional Center, where her mother Rosemary is also incarcerated. It follows her after he release through times of hopefulness and despair. Jacinta is an addict who isn?t able to fight her addiction very long. The first trigger is when she reconnects with her daughter Caylynne. The emotions are too much for her so she retreats into getting high. The spiral continues. But all this is tied together by mother/daughter relationships?Rosemary and Jacinta, and Jacinta and Caylynne.
Earnshaw has incredible access both inside the prison and in the personal lives of Jacinta and her family. It creates a very honest film about addiction and its consequences. That can be heartbreaking in itself, but it is even more so as we learn about Jacinta?s youth and her relationship with her mother (whom she still loves and idolizes) and also see the bond that Jacinta has with Caylynne and how Caylynne deals with all the things in her mother?s life. A very moving and powerful film.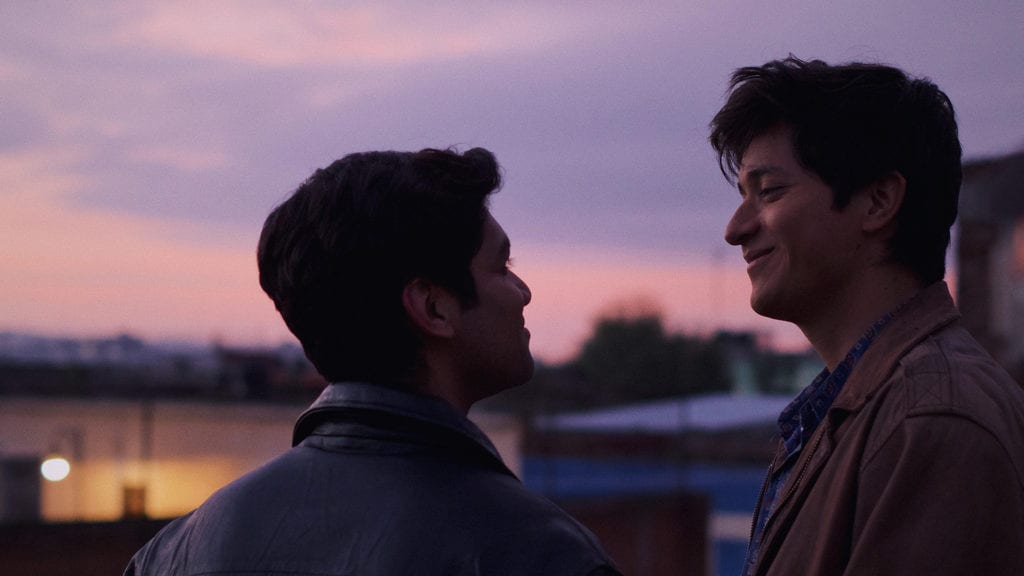 Heidi Ewing is better known for documentary filmmaking (Jesus Camp, The Boys of Baraka, and Detropia), but brings her first narrative feature, I Carry You with Me, to the festival. It is based on the story of Iv?n and Gerardo, to young men who fall in love in Mexico. Iv?n has a son, but when it is discovered that he is with another man, he is forbidden to see his son. Iv?n works in a restaurant and is trained as a chef, but cannot get past dishwashing. He decides to ?cross over? to the US. He expects to find good work, but only can get the most menial of jobs.
Eventually Gerardo joins him and they struggle together until luck gives Iv?n a shot at his dream. Through the years Iv?n and Gerardo eventually find a good life in New York City. They are even able to be openly gay and share in Gay Pride events. But they are cut off from their families. They can never go back, or they may not be able to return. This is at once a decades-long love story and a commentary on the lives that many people are living in our midst.