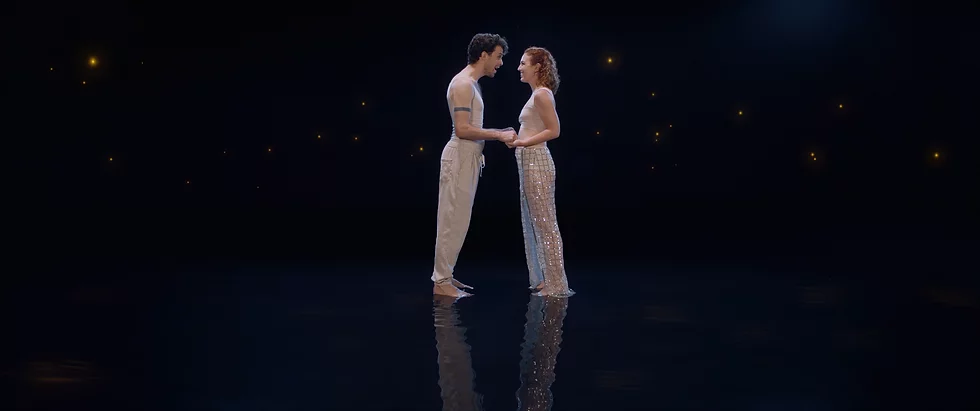 Broadway doesn?t always work onscreen.
Even though there can be something magical about live theatre, that doesn?t necessarily translate (Cats) into big screen success. Nevertheless, when it?s done well, there?s a certain charm that can burst forth, no matter its medium. Thankfully, the new musical Triple Threat is closer to the latter than the former. While it doesn?t quite reach the bright lights of Broadway, Triple Threat has a charm and energy that remains infectious.
In Triple Threat, the dream of creating the next Broadway smash firmly in view for artists Chloe (Stacey Maltin), Maggie (Margarita Zhitnikova) and Gus (Jay DeYonker), who have together tirelessly for a decade. After years of grinding away, their original production ?Firefly? finally seems ready for the big time. Now, as things are beginning to come together, Jay decides that he wants to father a child with his friends. With Chloe donating an egg and Maggie willing to serve as surrogate, the three begin a journey to make Gus a father. Nevertheless, as the challenges of bringing ?Firefly? to Broadway continue to grow, the three must navigate the ongoing changes in their lives with the never-ending pressures of success.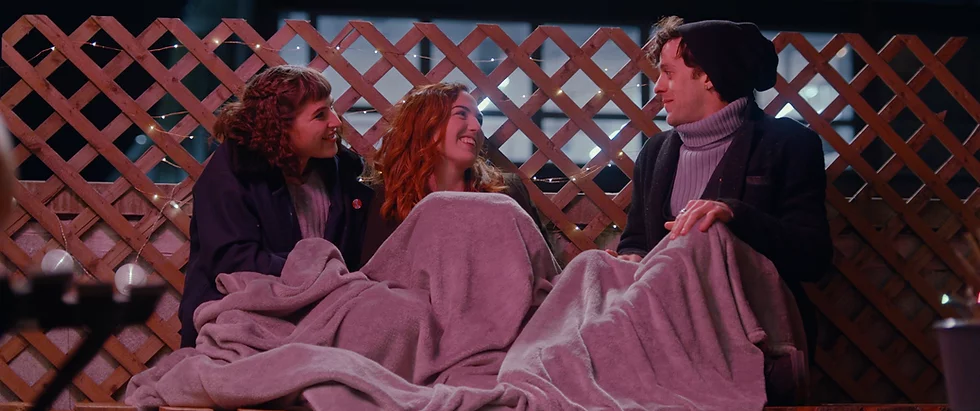 Directed (and co-written) by Stacey Maltin, Triple Threat is a a love letter to Broadway. While its young stars do a wonderful job in their respective roles, the story here truly is the music. Featuring some truly wonderful musical numbers, the film has a joyful pop to it that stays with the viewer after the credits of rolled. (The film?s signature tune, ?Fireflies?, alone is worth searching on Spotify.) In some ways, the film feels like Rent for the modern age with its celebration of the bohemian lifestyle of New York?s theatre district and an acknowledgement that everyone needs to follow their dreams. Although the film admittedly has a few rough moments story-wise, the passion and heart of the film help cover over any major issues to offer the viewer a unique and fun experience that?s worth checking out.
However, Triple?s best aspects is its willingness to flip tropes on the viewer. The story of a woman forced to choose between career and child rearing is a story that we?ve heard many times before in Hollywood. By flipping genders though, the film feels fresh, especially considering the fact that this is between three people, as opposed to the traditional couple. As a result, this non-traditional family feels more current in our constantly changing and growing culture.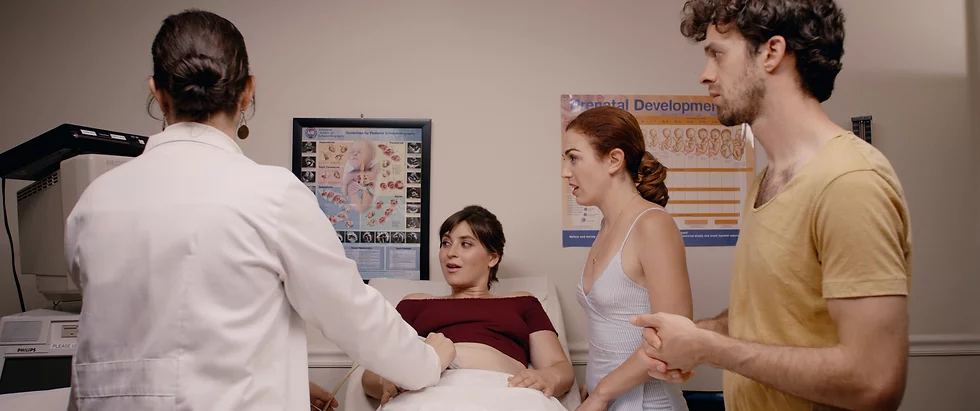 As each member of the ?throuple? attempts to navigate the complexities of their situation, the film seems to become about what it means to give up one?s ?baby?. As Gus attempts to prepare for the child on his own, so too must the other women in the relationship figure out their place in this unique relationship. Whereas Maggie wishes to help with the babies naming, Chloe is unsure about her position in the relationship either. To Chloe, she has her own ?baby? to worry about in the form of her play. Similar to Gus? desire to create something (well? ?someone?) for himself, so too does Chloe?s play represent her life?s work. Nevertheless, that dream continues to be infringed upon by its producers who want to change it from her original vision. As the two storylines unfurl together, their similarities create a surprisingly wonderful tension that often works well within the film.
As such, the deepest salvation in the film comes in the form of grace and community. What does it mean to raise a family together when the world is constantly in flux? This question lies at the heart of Triple Threat and shows the humility and trust that is required to make love work. Interestingly, one of the film?s most resonating lines comes in the form of what it means to find their inner light. Everyone wants to find the thing that sparks their soul, whether it?s love, work, creativity or simply being who you are. However, at the same time, Triplereminds us that there?s a balance involved. While all of us need to tap into the pieces of our soul that gives us life, so too must we work together to create loving community with those around us.
Fueled by fun, some enjoyable character stories and, of course, the music, Triple Threat is a joy worth experiencing. This is a film about taking risks in life and love but, most importantly, leaning into the light that wants so badly to spark within us.
Triple Threat premieres in New York City on Tuesday, June 22nd, 2022 and the soundtrack is available now on Spotify.