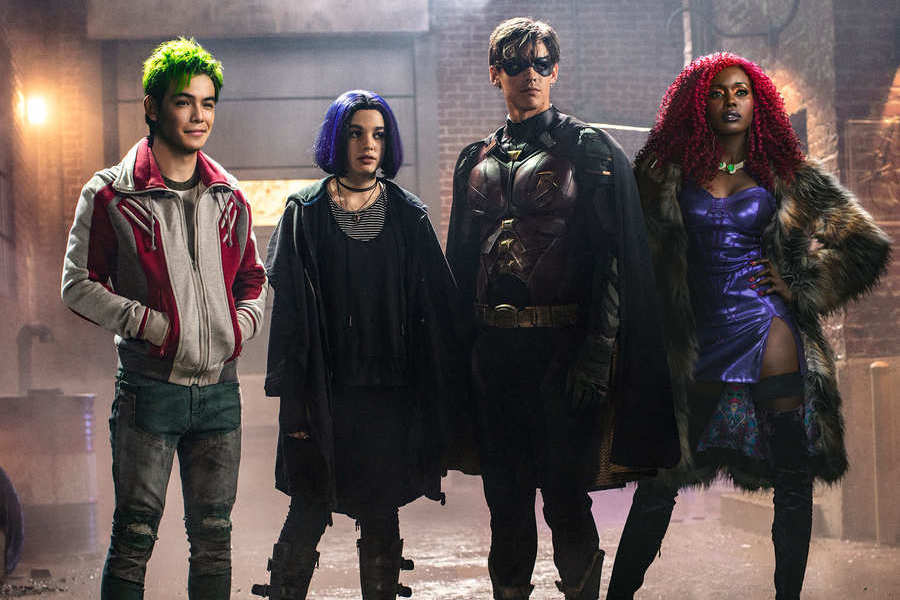 This is not Teen Titans Go! or Young Justice, and certainly not Superfriends. This is the DC Universe if it mashed up the origin stories of the Titans were thrown into the world of?Watchmen?or?Kickass, a world where the actual evil that created Raven or Robin or Beast Boy was played out in darker hues than the saccharine explanations offered up in animated versions. This is the new DC, a brand new issue of the DC family that proposes big questions for first and second generation superheroes alongside explosive action and theater-worthy special effects.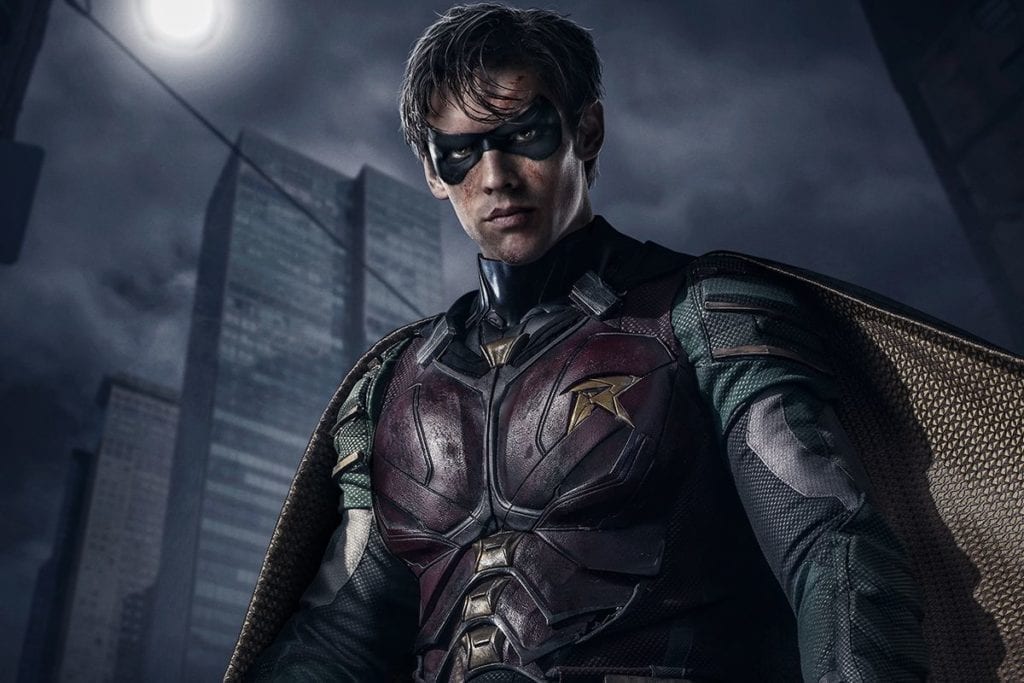 Before they're an official team, the Titans are introduced slowly over several episodes, first with Rachel Roth AKA Raven (Teagan Croft) finding out that she's more powerful than she knows and that a mysterious organization wants her, alive or dead. Her story collides with Dick Grayson AKA Robin (Brenton Thwaites), ex-sidekick to Batman-turned-Detroit police officer, and Kory Anders AKA Starfire (Anna Diop), a powerful being with serious amnesia. Pursued by the mysterious organization's "Nuclear Family," the three of them run into Hawk and Dove (Minka Kelly and Alan Ritchson) and Jason Todd AKA New Robin (Curran Walters), who Dick has a troubled past with, before they "rescue" Gar from the Doom Patrol, headed by Niles Caulder (Bruno Bichir). [The visual representation of the Negative Man, Elasti-Woman, and, especially, Robotman, are spectacular, putting even the likes of?Gotham?or?Smallville?to shame. No wonder,?Doom Patrol already been ordered for its own spinoff season.]
There are several threads throughout the episodes that raise questions about what it means to be heroic and, on a broader scale, to determine one's way in the world. Rachel wants to know her mother, and to understand her powers, but her origins are a blend of the innocent (her mother) and the evil (her father, Trigon). Dick wants to figure out how far a hero can go in pursuit of justice before he/she becomes a villain, and who he is apart from being Batman's sidekick. Kory wants to know who she is and Gar wants to know … what beer tastes like. While the additional DC characters add some flavor (especially interesting are Jason Todd and Donna Troy/Wonder Girl (Conor Leslie)), the majority of development is about Rachel's search for her mother and Dick's search for his post-Robin career meaning.
Bombastically, even profanely, these young heroes punch, kick, stab, and throttle opponents, with the violence of a more mature show. Fans of superheroes who also dig?Game of Thrones?will find the balance of the pre-existing legends created by Bob Haney and Bruno Premiani, nurtured by George Perez and Marv Wolfman, and picked up by Scott Lobdell, mixed with F-bombs and blood spatter. [Hmm, maybe?this?is the material Zack Snyder has been looking for!] This is the world that minds like Geoff Johns and Greg Berlanti could create without the issues tied to MPAA or television ratings, unafraid to tackle tough issues like child abuse, violence, and spiritual warfare.
The beauty of the show, beyond the acting, plot, cinematography, and action (isn't that enough?) is that violence is discussed in superhero ways unlike anything we've seen (with the exception of Netflix's?The Punisher?or?Daredevil.) Here, our heroes see a cost for what they're choosing to do with their powers, the friction internally they feel when they put on masks. Having already chosen to use their powers for the collective good, it becomes less about "if" and more about "how," providing more nuanced discussions than a teenage Spider-Man. They find themselves asking questions like, "Am I doing the right thing? How much force is justifiable? What is the best use of my gifts and talents?"
In a strange, Teen Titans-esque way, the show becomes a buddy road trip of sorts, where the characters must figure out who they are and how they fit, and?how?they might become a team. The acting complements the plot in a way that makes us care for these characters as they grow and learn to be family, even while we're stunned by Starfire's fire or Dick's fighting or Raven's… horrific spirit powers. But instead of silly campiness, this show actually tackles the real world evil of people's greed and power-mongering, and shows us that the world will be alright because this world has …?Titans.
In the Blu-ray combo pack includes all eleven episodes of the first season of DC Universe's series plus thirteen featurettes. There's a look at the journey of "Raven and Robin: Dark Rebirth," the origin story of Hawk and Dove, the background of Starfire, Beast Boy, and Donna Troy, and a look at the Doom Patrol. Geoff Johns discusses Robin in "The New Robin," while Johns and Greg Walker look at their adaptation of the comic stories to the small screen in "From Page to Screen." And there's an interesting view of the final episode in "Team Titan."