Based on the true story, Ford v. Ferrari takes us back to the year 1966 when the Ford Motor Company was at a crossroads. Losing money and having failed in their attempt to buy Ferrari, they decide that they ultimate opportunity to turn around their company is to compete against the race cars of Enzo Ferrari at the 24 Hours of Le Mans in France. In an effort to redesign their vehicles for racing, Ford enlists the help of American automotive designer Carroll Shelby (Matt Damon) and fearless British race car driver Ken Miles (Christian Bale). However, with innovation comes new ideas which threaten the status quo and, as a result, the two men must battle corporate interference, the laws of physics and their own personal demons in order to change history.
Shot with energy and excitement, Ford v. Ferrari?feels a throwback film to the such classic ?guy films? as?Days of Thunder?and?Top Gun?at times. Similar to these other films,?Ford v. Ferrari?shoots its race sequences with vigor, intensity and fun while emphasizing the stakes at hand. Simple and straightforward in its approach, the film is entertaining and engaging with solid chemistry between its characters.
In the end, Ford v. Ferrari races across the finish line with fun and fervour. While the film does slightly miss an opportunity to explore the fragile nature of the male ego, it also proves highly entertaining and engaging. As a result, solid performances and high-octane energy ensures that Ford v. Ferrari crosses the finish line well.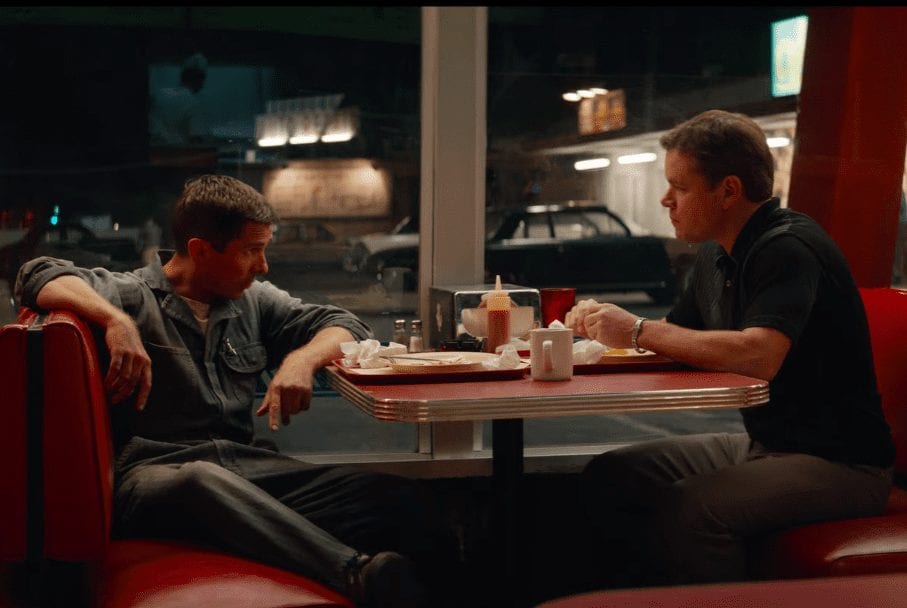 Ford v. Ferrari?recently had its Canadian premiere at the Toronto International Film Festival and roars into theatres on November 15th, 2019.