?What kind of animal could execute someone??
What kind of person could kill someone? Could you? What if the reason is that it is your job? Could you be the executioner of someone given the death penalty? There Is No Evil from dissident Iranian director Mohammed Rasoulof won both the Golden Bear (best film) and the Prize of the Ecumenical Jury at the Berlin Film Festival. This is a film that doesn?t ask if capital punishment is just or moral. (I think the film assumes it is not.) Rather it looks at the people who must carry out the executions and what the cost is for them.
The film is made up of four vignettes. Each story evolves until it comes to a twist we may not have expected.
We watch a middle-class man as he goes through his day running errands before going to work in the evening. It all seems so very normal, until we see his matter-of-fact approach to his work. We see a conscripted soldier in the barracks struggle with being picked to hang a criminal. He looks for a way out, but he seems to be trapped. Or is he?
Another soldier is traveling to his fianc?e?s birthday because he?s earned a pass. When he arrives, he discovers the family is in deep grief because a resistance leader friend has just been executed. Can this become a wedge in his relationship with his fianc?e? Finally, we meet a doctor who has retired to beekeeping off the grid. When his niece comes for a visit the secret of his past comes out.
We come away from the film with a vision of the way taking part in such a practice corrodes the spirit. The film also serves as a statement about life under a repressive government such as Iran. (It should be noted that Rasoulof has been sentenced to jail for his films which were deemed to be ?propaganda against the system?.) It is not just the participation in an execution that Rasoulof sees as harmful, it is the system that puts people in such a situation. As Rasoulof puts it, ?Autocratic rulers metamorphose people into becoming mere components of their autocratic machines?.
Going back to the questions at the start of this review: What kind of person could kill someone? Could you? I expect most people would want to answer that they would not. Does the fact we live is a democracy protect us from such a ?Metamorphosis?? Or are we just as susceptible to being changed by the systems around us? What about our participation through our citizenship? Is our silent acceptance of capital punishment a form of participation in the execution done in our name? Even if we are not the active executioners, we are the system that creates the evil.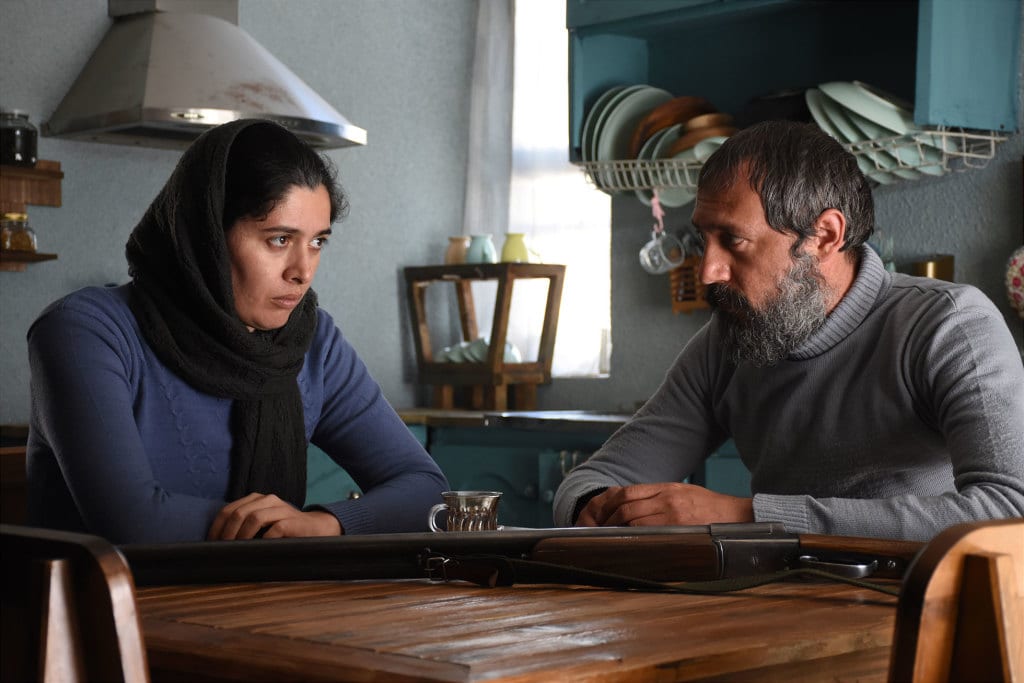 There Is No Evil opens May 14 in theaters and on virtual cinema.
Photos courtesy of Kino Lorber.