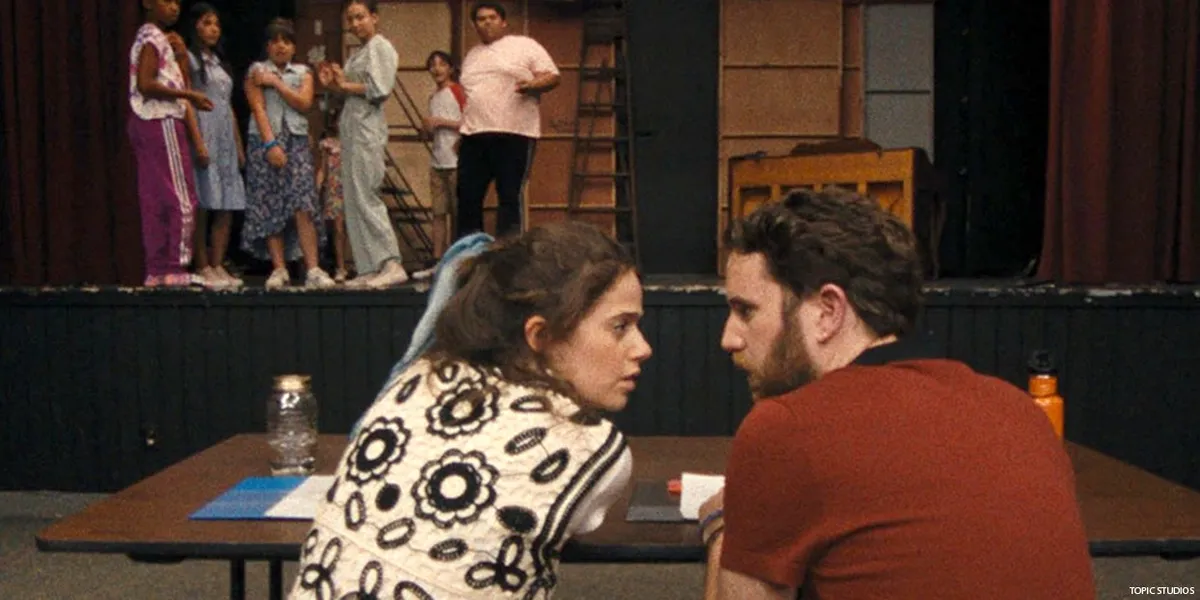 Theater people can make gold, when you put them together with a little bit of cardboard.
Theater Camp is co-directed by actress Molly Gordon (The Bear, Shiva Baby) and Nick Lieberman, both in their directorial debuts. Written by Gordon, Lieberman, Ben Platt and Noah Galvin, Camp sees another summer rolling through as AndirondACTS, a scrappy theater overnight camp in upstate New York, is hustling to make their facility into a continual home for budding and aspiring artists. Unfortunately, overnight Joan (Amy Sedaris), the founder–and woman who has kept the camp together all these years–falls into a coma, leaving her ambitious but artistically and financially bankrupt "crypto-bro" son, Troy (Jimmy Tatro) to keep the thespian paradise running. Starring down the barrel of financial ruin, Troy and the dedicated teachers of the camp must band together with the students to keep the program going as they drive toward opening night on their summer-end, special performance.
The centre of the camp are its teachers, specifically the duo of Amos (Platt), a gay aspiring performer who grew up performing with Rebecca-Diane (Gordon), a hip young woman whose immersion in the mystical world is only matched by her artistic aspirations. The two have been putting off their dreams of performing to help the camp as teachers of acting and music, respectively. Every year, they've worked together to make the most prestigious, original musical of the whole camp, which has the kids rolling over each other to get a lead role. The film centres around the efforts to make this play a success as an unseen camera crew and it soon turns into a mish-mash of the most hilarious and tragic moments of this struggling camps life.
Admittedly, the humour may not work for everyone but, personally, I could not deny that the comedy is hilarious and frequent. Not every joke is amazing but the majority of them absolutely pop, as this group of theatre kids (Platt, Gordon, Galvin and Lieberman) clearly know how to poke fun at themselves and their passion without making it seem cynical. Often even the more mean-spirited jokes are just a quality of their strong personalities, which fuel their love for theatre and its potential to provide a space for kids to express themselves. The love the campers have for this camp is seen in every scene, from singing call and response in the morning to the chaos that erupts when cast lists are posted. There is always a lot of comedy from these kids being who they are, including the always charming Alan Kim playing a kid who is just a wannabe Hollywood agent.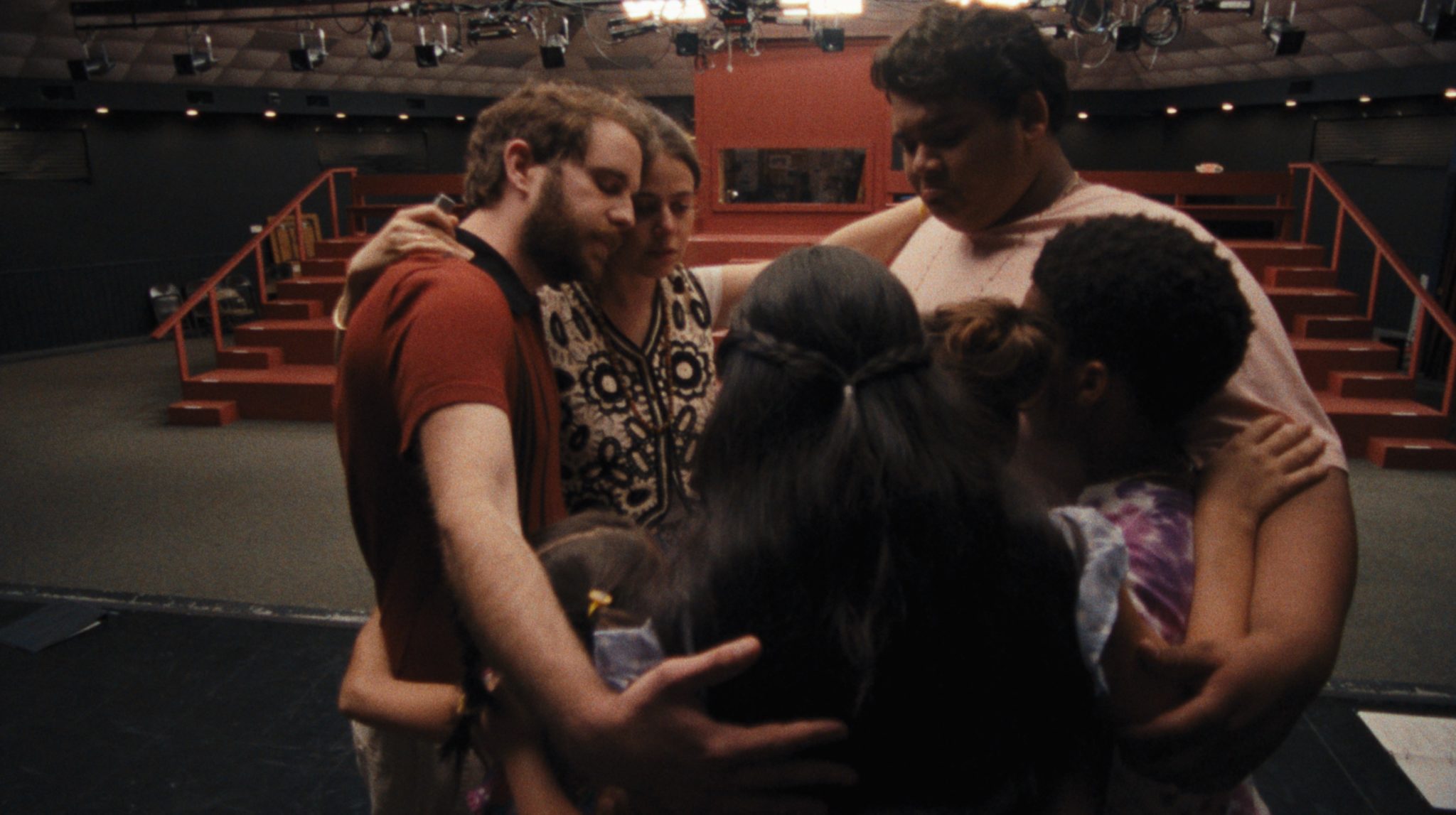 Some of the best jokes involve a young girl who plays one of the lead roles "doping" as she used a makeup agent that makes it really easy to cry. The seriousness to which Amos and Rebecca-Diane take this moment is quite comedic. Another part that really drives the story comes is due to the way that this whole story is seen from Troy's perspective (even if he himself often looks like an idiot trying to understand and thrive in this alien environment). It gives the audience, who is not as familiar with the inside jokes and absurdity, insight into their world and also the genuine energy of these people. Often, the film seamlessly lets you in and makes you feel like one of the campers as you witness the most emotional parts of camp. Some of the moments are funny and some are truly heartfelt but, at all times, we see the passion of the campers as they come together to make their last performance count. It's a deeply funny movie that should be seen with a crowd so get some friends together and go see it as soon as you can.
Theater Camp is available in theatres now.