For the last half-dozen years, I've written my 'most anticipated summer movies' post. This year, I've narrowed my list down to seven films. You won't see?Ant Man,?The Fantastic Four, or?The Man From U.N.C.L.E.?on the list, even though I do want to see them all. And you won't see films from the "obvious" department, like?War Room?or?Faith of Our Fathers.?Instead, this time, I'm focusing on the seven films that have the most to say spiritually (based on what I've seen so far). You might be surprised – and you can leave your reactions below!
Mad Max: Fury Road?- In Theaters 5/14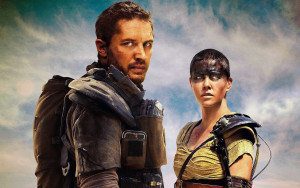 While I'm not a huge fan of any of the previous 'Mad Max' movies, I'm intrigued by the pairing of Tom Hardy's Max and Charlize Theron's Furiosa as two outcasts in a barren wasteland who find themselves up against the monstrous, controlling culture. After reading the EW article on the film, especially about how Furiosa is considered "worthless" because she can't bear children or provide milk, I was struck by the way our society elevates (or lowers) a person's integral value based on a sliding scale of 'worth.' Whether or not George Miller's film capitalizes on the way Furiosa and the other 'liberated women' are valuable or not remains to be seen. I'm sure it will look phenomenal and promote conversation.
Buy your tickets
Tomorrowland – In Theaters 5/22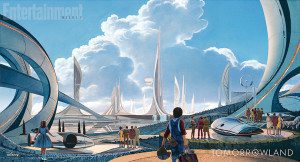 While I'm a little disappointed that this won't connect with?Miles From Tomorrowland, the Disney Junior show my kids are raving about, I'm struck by the way that Brad Bird and Damon Lindelof (Lost)?have set up?the pre-story (available now as a hardcover book). With George Clooney headlining the film, it could go either way (campy or provocative), but ultimately, one of humanity's great questions is "where do we go from here?" That's a question for tomorrow and for eternity, but it flashes us forward into a situation full of problems, possibilities, and alternatives. Wrestling with tomorrow (worrying or not) is part of living today.
Jurassic World – In Theaters 6/12?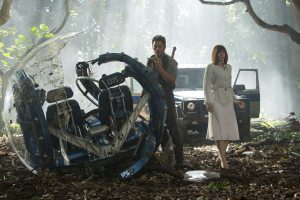 When will we learn? That's the first question that crossed my mind when I saw the trailer. And no, I don't mean about going to see the Michael Crichton-created film series. When will we stop trying to play at being god? When will we recognize that there are things we should and should not try to control? Starlord, er, Chris Pratt, will make the film entertaining for sure, but it will be interesting to see if we go back to the initial ethical questions of the first installment with Peter Hammond.
Inside Out?- In Theaters 6/19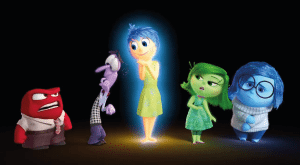 Joy, Anger, Disgust, Fear, and Sadness all work inside of all of us. But in Riley Cooper, all of them are personified. Thanks to Disney's PIXAR, we'll see those emotions play out in living color with Amy Poehler, Bill Hader, and Lewis Black voicing a few of the emotions. While I'm sure this will be wildly funny, it will also be interesting to examine how our thoughts and feelings are displayed – cartoon-style.
Terminator: Genisys – In Theaters 7/1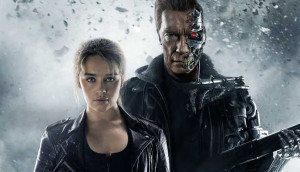 Ironically, this is the second reboot of the?Terminator?series in the last few years. Sure, Emilia Clarke (Daenerys on?Game of Thrones) will play Sarah Connor and Jason Clarke will play John Connor, but Arnold Schwarzenegger … is back. Ultimately, it might be all fluff and no substance, but isn't there a chance that it will have something to say about what it means to be human instead of machine? Add to that the idea that we're getting closer to technological singularity, and you have some serious faith/ethical questions about the purpose and future of humanity.
Self/Less – In Theaters 7/31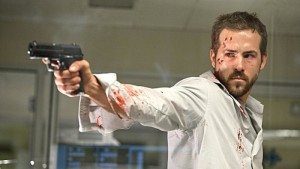 Like?Tomorrowland?and?Genisys, this has ethics painted all over it. Ben Kingsley's tycoon realizes that he's about to die, so he signs up for a body shift with a shadowy company. His mind ends up in Ryan Reynolds' body, but the two personalities (or is it souls?) don't seem to work "hand in hand." What would you do to live forever? Should you? It seems there are reasons (divine ones) that we don't but most of us would like to extend life as long as we can. In?Self/Less, the costs of "immortality" seem high. [And, of course, there's a great play on the word "selfless."]
Straight Outta Compton – In Theaters 8/14
NWA, notably Dr. Dre, Ice Cube, and Easy-E were prophets of a sort, narrating the troubles of their world and the country as a whole. While you might not like their methods or their vocabulary, there's something to be said for examining how corners of our society feel, especially when it comes to oppression and freedom. While the prophets spoke singularly for God in the Old Testament, one of their messages (the main one?) was that oppression would end one day when people repented and turned to God. Maybe this film will get some positive conversation started about the state of the world – and how people of faith should respond.
What should be on the list that's not? What choices made you think? Respond below! Buy your tickets to any of these movies at Fandango.com.