Like Little Women or Peter Pan, The Secret Garden is one of those stories that is regularly reinvented as each generation discovers it anew. The great thing about stories like these is that there is a richness and relevance that is open to new expressions and possibilities, especially in film. Adapted from Frances Hodgson Burnett?s novel by Jack Thorne (Wonder) and directed by Marc Munden, this newest version starring Colin Firth, Julie Walters, and Dixie Egerickx is without a doubt the most enchanting version of The Secret Garden I have ever watched. There is a tangible magic woven throughout the film that is a perfect blend of mystical and realistic – as if it truly is possible for such a garden to exist.
Before we begin to see such magic spring to life, we travel with Mary Lennox: a young, spoiled girl who has spent most of her life in India with her father and ailing mother. Often shut out of her mother?s life, Mary spends her days telling stories and pining for her mother?s attention and love. When cholera and violence devastate her home, she is sent to live with her uncle, Lord Archibald Craven (Colin Firth). Still grieving the death of his wife (Mary?s aunt) years before, Lord Craven takes Mary in while his son Colin (Edan Hayhurst) is bedridden and locked away deep within the halls of the estate.
As Mary uncovers more of the mystery surrounding the Craven family and her own, she ventures into uncharted territory both outdoors and in her own heart. Having arrived with an air of superiority and downright meanness, Mary explores what it means to speak and live with kindness?starting with a stray dog. From there she discovers an abandoned yet thriving garden and new friend Dickon (Amir Wilson). Together they begin to care for the garden and as Mary learns to open her heart, she works to teach her cousin Colin the same.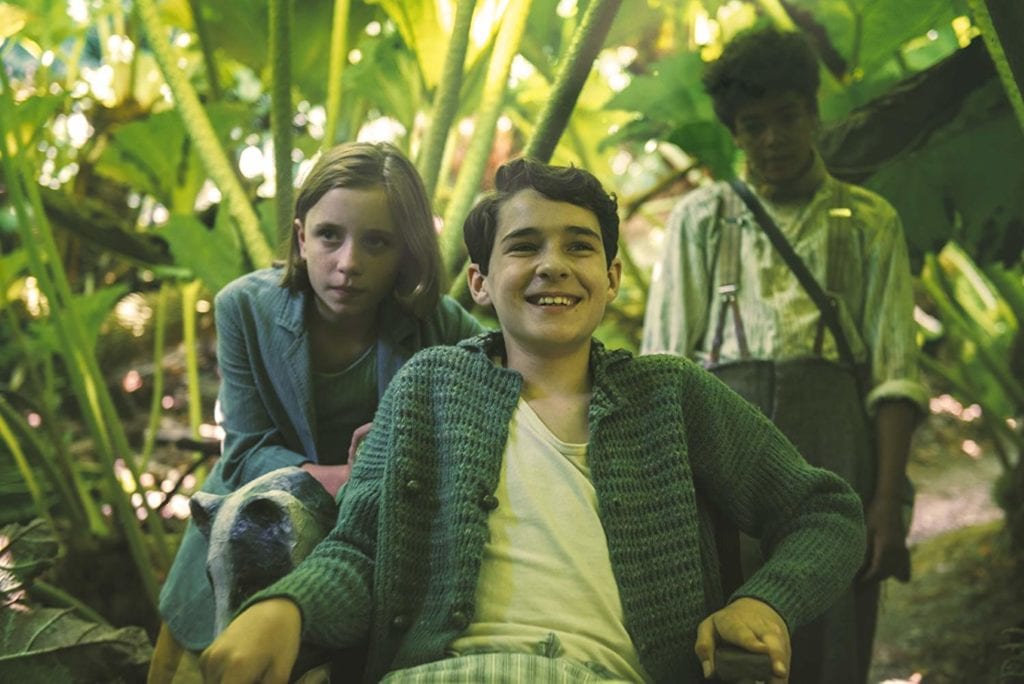 Much like Mary in disposition, Colin is spoiled and rude. Having spent most of his life confined to his bed under the impression that he inherited his father?s hunchback, Colin is resigned to the belief that he will die soon, so what does it all matter. Mary is able to explain to him that he isn?t nearly as sick as supposed, and that there is a place where he can heal and learn to live. She and Dickon sneak Colin out into a world of color and sunshine, and we immediately see improvement in both Colin?s health and demeanor. Both Mary and Colin feel an ownership to the place that hosted visits and happy memories for their mothers, and it is in this place that Mary restores Lord Craven to his healthy son.
I worry this review will feel flat because it?s hard to describe something that is so vibrant and living. The sub plots within the larger narrative are just as rich as what lives in the forefront. The garden is its own character as opposed to simply a place, and it?s done in such a way that it doesn't feel either cheesy or fake. There wasn?t a moment that I felt bored or disconnected. As I watched all of the characters (including the garden) journey from surviving to truly living, I felt my own heart beat just a little faster at the prospect of stepping into a new day with as many promises for me as the secret garden held for Mary, Colin, Dickon, and their families. And when I reflect back on The Secret Garden, it will be this version in my mind?s eye.
The Secret Garden is available on VOD on Friday, August 7th, 2020.