One of the basic frameworks for a plot is The Hero Takes a Journey. It is seen in The Odyssey, any number of road movies, as well as the Gospel According to Luke. The Peanut Butter Falcon (winner of an audience award at SXSW) is the latest iteration of that plotline. The heroes may seem a bit unlikely, but it is the trip itself which reveals heroism.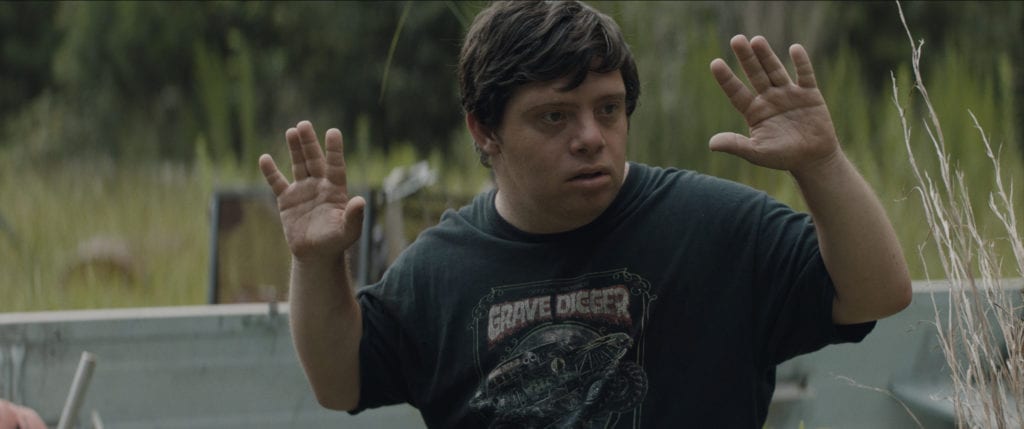 Zak (Zack Gottsagen) is a young man with Down syndrome who has escaped a nursing home wearing only his briefs. His dream is to go to a pro wrestling school run by the Salt Water Redneck (Thomas Haden Church). While hiding out in a boat, Zak becomes connected with Tyler (Shia LaBeouf) a small time criminal on the run from some angry fisherman he has crossed. As Tyler makes his way through the Outer Banks towards Florida, Zak follows along, a bit to Tyler?s chagrin. Meanwhile the fishermen are trying to track down Tyler, and Eleanor (Dakota Johnson), a young kind-hearted caregiver from the rest home, is trying to find Zak and return him. And so, the adventures begin.
At the screening I attended, the co-writers/directors (Tyler Nilson and Mike Schwartz) told the crowd that they made this film because Zack Gottsagen wanted to be a movie star. They had volunteered at Zeno Mountain Farm, an organization that works with people of many handicaps. Sometimes their task is to make a film. (Cf. the documentary Becoming Bulletproof.) They met Zack there and became friends. They decided to create an opportunity for Zack to fulfill his dream.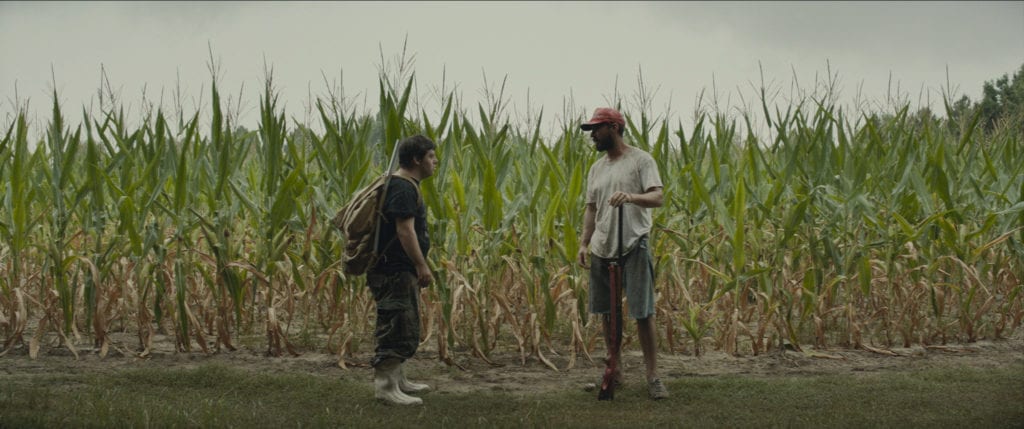 Because Down syndrome is a part of Zak?s character, the story inevitably has an aspect about overcoming obstacles to fulfill dreams. And the film has a bit of inspirational quality because of that. But that is not the main focus of the story. More important are questions of belonging, and knowing who you are. Zak?s struggles provide the catalyst for these other, more universal themes to be examined.
Early in the film we get the line, ?Friends are the family you choose.? As Zak and Tyler travel together, a bond is formed that is strengthened as they meet each problem on the way. When Eleanor reluctantly joins them, a more complex relationship begins to grow. Each of these three has no one else in their lives. Zak has become a ward of the state because his family can?t provide for his special needs, Tyler is suffering grief and guilt over his brother?s death. Eleanor has been widowed (although her grief isn?t really explored). As different as they all are, they begin to find fulfillment in the ?family? they are becoming.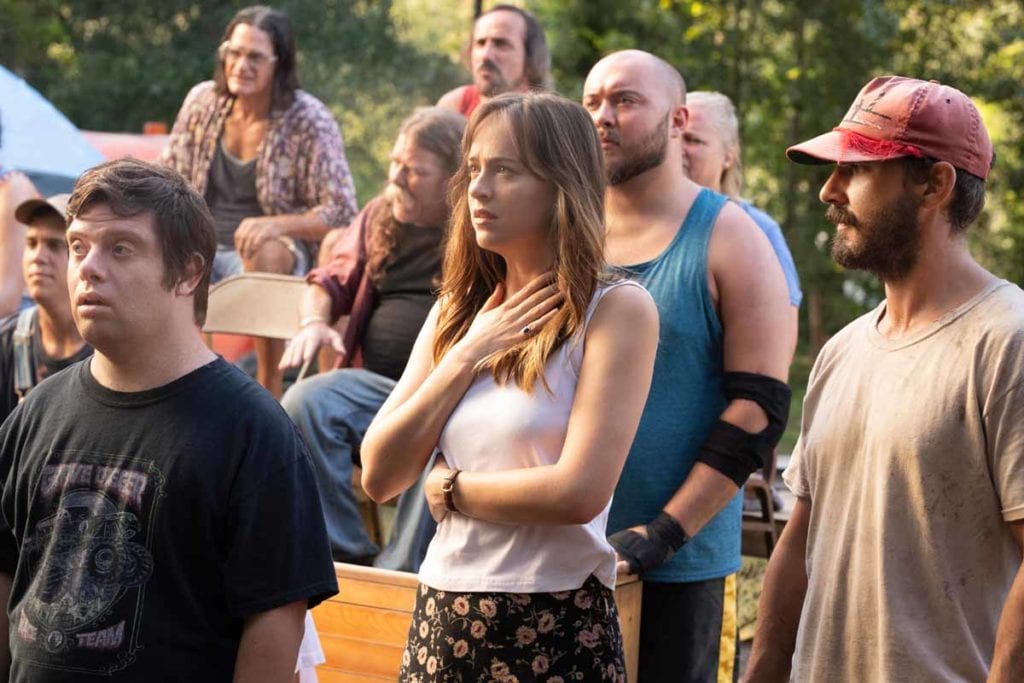 But on the individual level, the story focuses on who we are by nature. It first comes up one night as Tyler and Zak are under the stars. Zak dreams of being a wrestler and wants to be a bad guy. But Tyler tells him that he has the heart of the hero, so he?ll never be able to be a villain. Tyler is uncertain how to answer if he himself is a good guy or bad buy, but Zak knows.
That theme is approached in a slightly different perspective in a scene involving a blind preacher. As he prepares to baptize Zak, he notes that there are wolves and sheep in this world. He can tell that the two of them are sheep, but that the wolves are after them. He offers baptism as a kind of protection from the wolves of the world. (Which is an interesting?and not unsound?understanding of baptism.)
As this theme of good guy/bad guy plays out, we see that not only is Tyler right about Zak having the heart of a hero, but that through his time with Zak, we see that Tyler has a hero?s heart as well.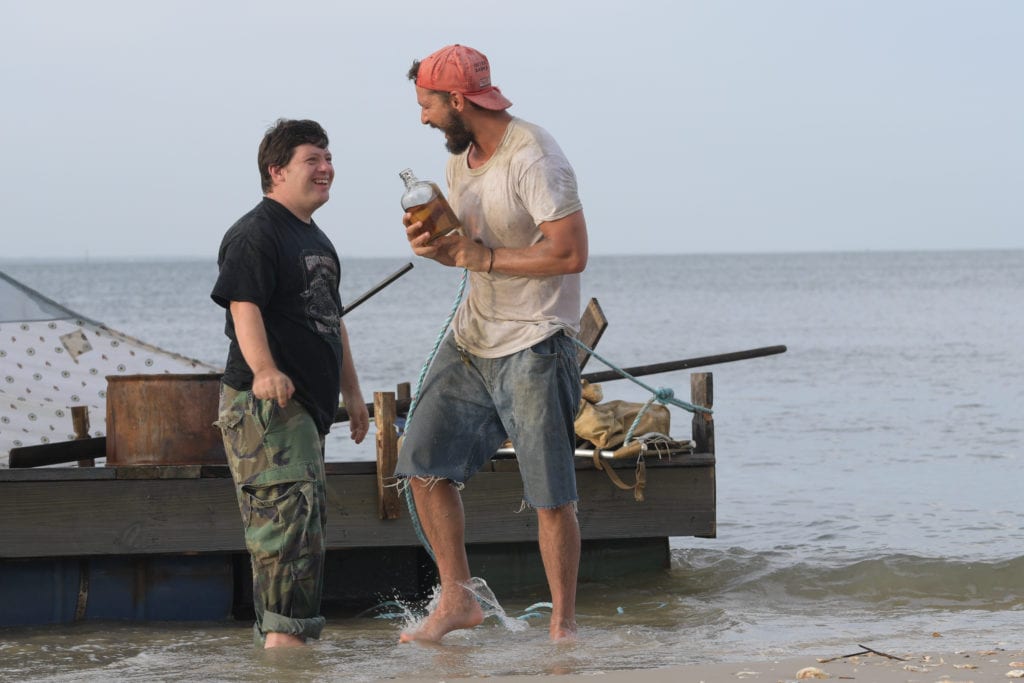 Road movies such as this are usually about the change the journey brings to the characters. The Peanut Butter Falcon is not so much about transformation as it is about revealing what might be hidden in rough or seemingly broken exteriors.
Special features include a photo gallery, a theatrical trailer, and "Zack's Story: The Making of the Peanut Butter Falcon."
Photos courtesy of Roadside Attractions and Armory Films