?When a man?s virtue exceeds his talent, he becomes the superior man.?
Perhaps you think kung fu movies are all about the graceful movements. You may expect great flying leaps and masterful kicks and punches. The Paper Tigers, from director Tran Quoc Bao, goes in a different direction. This comedic approach to the discipline is more about renewing lost friendships and remembering long lost lessons about loyalty and honor.
As teens in the 90s, Danny (Alain Uy), Hing (Ron Yuan), and Jim (Mykel Shannon Jenkins) bonded as friends as they trained under Sifu Cheung, a kung fu master who seemed to be happier cooking in a Chinese restaurant. But now they have grown apart?and into middle aged men.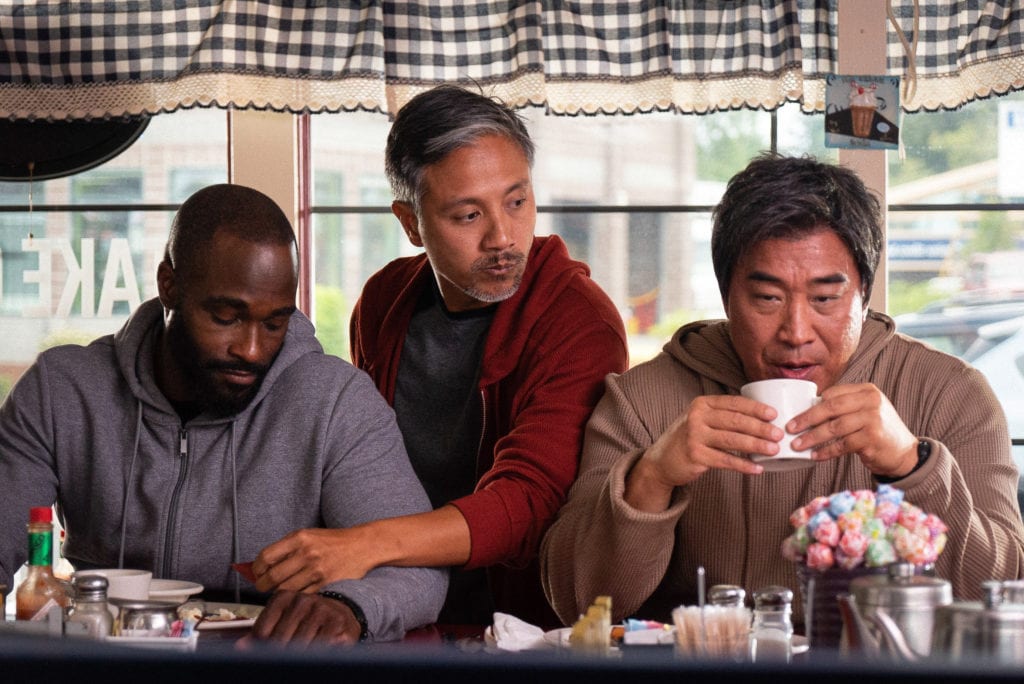 When their Sifu dies, Hing reconnects with Danny so they can go to the funeral. But Danny is estranged from Jim. At the funeral, as Sifu Cheung?s disciples, they are expected to lead the service and take possession of his ashes. But they have not been involved with him for many years. When there is a question about what really happened to the Sifu, they are expected to seek the truth and vengeance.
They are no longer the fighters they were back in the day. Danny, the senior disciple, now sells insurance and is an absentee father to his son. Hing was injured at work and has a very bad leg. Jim has become an MMA coach. As they seek to set things right after Sifu Cheung?s death, they must first deal with the issues that have separated them over the years. They also must rediscover the gifts their Sifu taught them to defeat younger fighters. It could be that the greatest lessons were not how to fight, but how to live. The importance of honor, discipleship, and loyalty are essential to the three finding the bond they had lost through the years.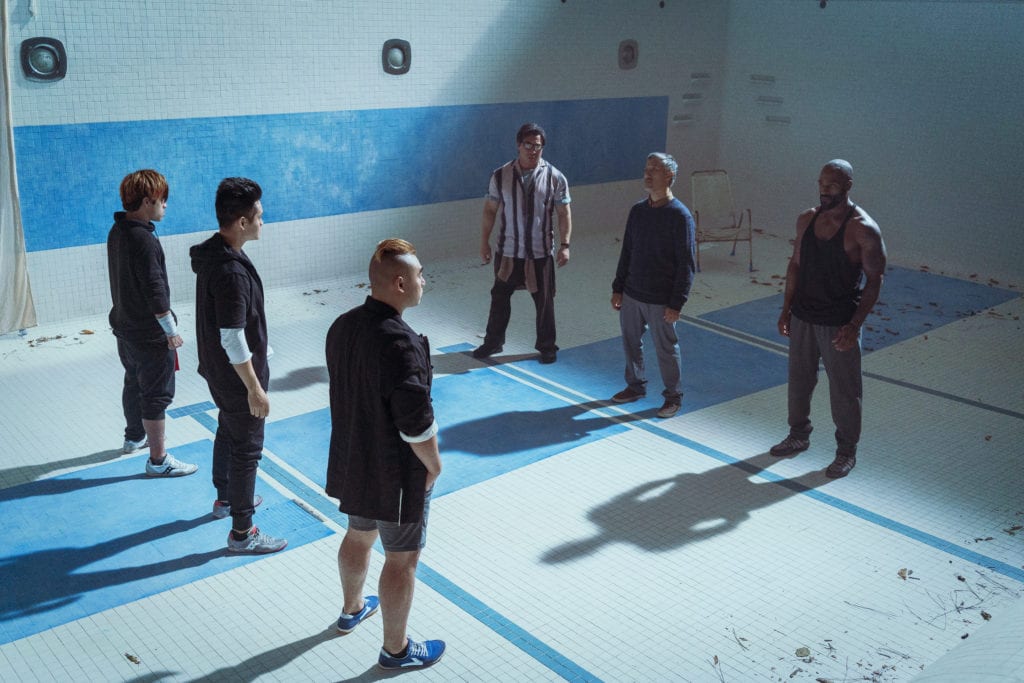 The film plays with the kung fu trope, in part by being set in suburban America. Also through bending the racial stereotypes. The most ?Chinese? character is Carter. When they were kids, Danny would embarrassingly defeat Carter repeatedly. Now Carter wants to be called Sifu Carter as he trains young fighters. He is most likely to repeat a Chinese proverb. Although there is continued animosity, Carter in many ways gives the trio important lessons along the way.
A side plot involves Danny and his son. Danny is pretty much a failure as a dad. He teaches his son to avoid violence. But Danny also discovers that there may be times that violence is the righteous response. How he passes that on to his son is a lesson in itself.
A key concept is that of discipleship. Disciples do not just soak up the things their teacher gives them. A true disciple becomes an extension of the teacher. That is something the three protagonists had lost track of. And in losing that they had lost a bit of themselves. So it is for any who call themselves a disciple.
The Paper Tigers opens May 7 in theaters and on demand.
Photos courtesy of Well Go USA Entertainment.