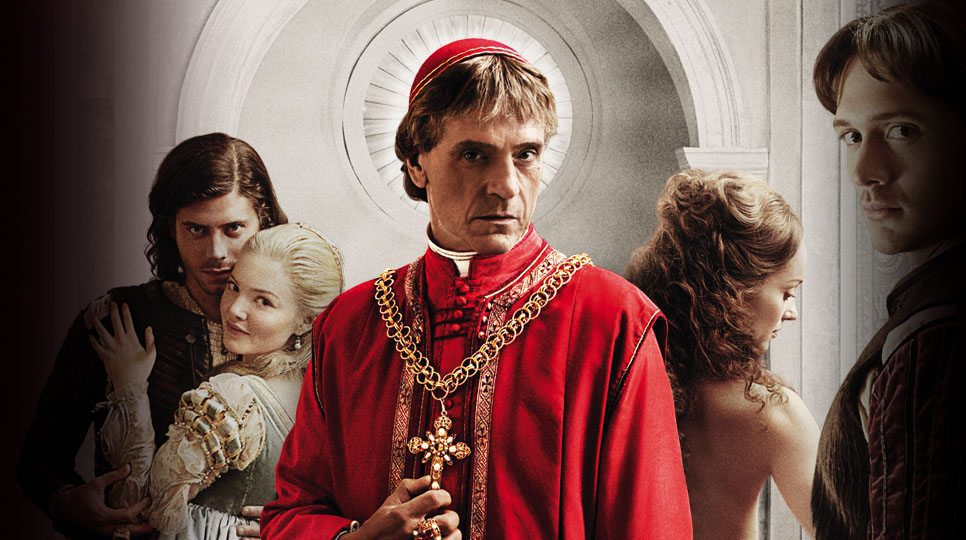 In Neil Jordan's (The Crying Game)?The Borgias, Jeremy Irons rules the Italian crime family as Rodrigo Borgia/Pope Alexander VI. Depicting the rise to power of the family within the Catholic church, manipulated through bribery and extortion, the show depicts a different look of the Renaissance than what you heard in history class. With actors like Colin Feore and Joanna Whaley joining Irons, the class of acting is higher than you might expect and Showtime's lavish spending allows for an ornate period piece.
Chief among Rodrigo's puppets are his children, Cesare (Francois Arnaud), Lucrezia (Holliday Granger), and Juan (David Oakes). None of them are "good," but their machinations play out like a real-life version of?Game of Thrones. Unfortunately, the portrayal allows us to see the politiking played out that shines a less favorable light on church. Honestly, though, it just shows us this truth: whatever is happening outside of church is happening somewhere within in it, too.
With twenty-nine episodes on nine discs, the Showtime package features the "World of?Borgias", biographies, bloopers, and interviews to join the behind-the-scenes featurettes. Fans will certainly appreciate seeing the cast out-of-character, and even learning more about the people and times that inspired the show.