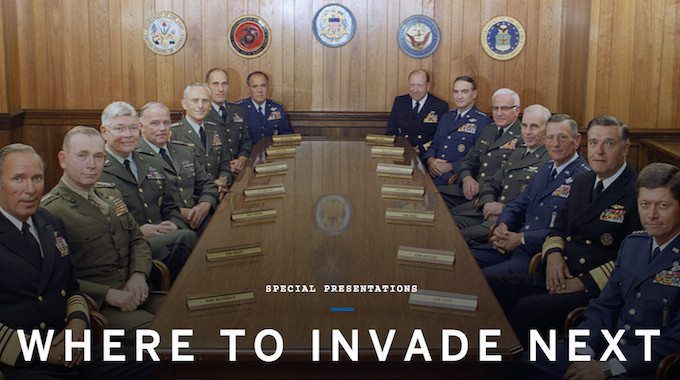 Real superheroes are most beloved when they?say what's on their mind unapologetically and, preferably with humour. ?Thankfully, we finally have one on the big screen in a big way.
But forget the Merc with the Mouth.
Personally, I'm far more grateful for the return of the Man with the Mic.
Say what you will about controversial director Michael Moore, but he certainly knows how to stir up conversation. ?For over twenty-five years, Moore has cried out on behalf of the American poor and downtrodden, fearlessly stepping on the toes of the rich and powerful. ?He has never had a problem revealing the dark side of American culture, calling for drastic cultural change. ?It's fair to say that his material isn't always fully clear–or accurate–but he ALWAYS forces?you to think.
With the release?of his latest film,?Where To Invade Next, Moore seems to have taken a slightly different tone.
Hope.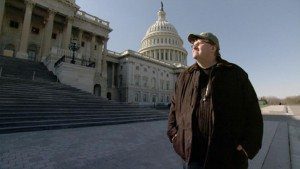 Where To Invade Next?is a different film for him and definitely one of his best so far. ?Rather than take a position of attack against US policies or certain former presidents, Moore instead opts to focus his attention on what other countries are doing well. ?As a result, by 'invading' other countries like Italy, France, Portugal and others, Moore actually manages to show his American family how much better things can be. ?Oh yes, the film has his trademark humour and (slightly less) political grandstanding. ?However, he also focuses on how much better things can be if we take responsibility for ourselves and our world.
Interestingly, Moore had actually considered?walking away from his career as a filmmaker for this very reason. "I actually said that I would stop making movies until I saw some change from the people," he said at last year's world premiere of the film in Toronto. ?"I grew tired of being the only person crying out for things to be different and wanted people to take responsibility. ?About two years later, Occupy Wall Street happened. ?To me, that was the sign that things were happening and I felt like I should come out [of 'retirement']."
It's fair to say that Moore's work needs to be taken with perspective–however, there's no doubt that he makes some interesting and passionate arguments. ?His calls for equality, health (emotional and physical), and justice make a stand for a certain sense of spiritual wholeness not seen in his previous work. ?While not speaking directly of spiritual matters,?Where To Invade Next?argues clearly that addressing the whole person is easily the best way for American culture to see change and growth.
In short, the Man With the Mic is back… even if he is a little nicer.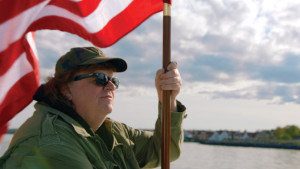 Where To Invade Next
dir. M. Moore
**** (out of 5) stars