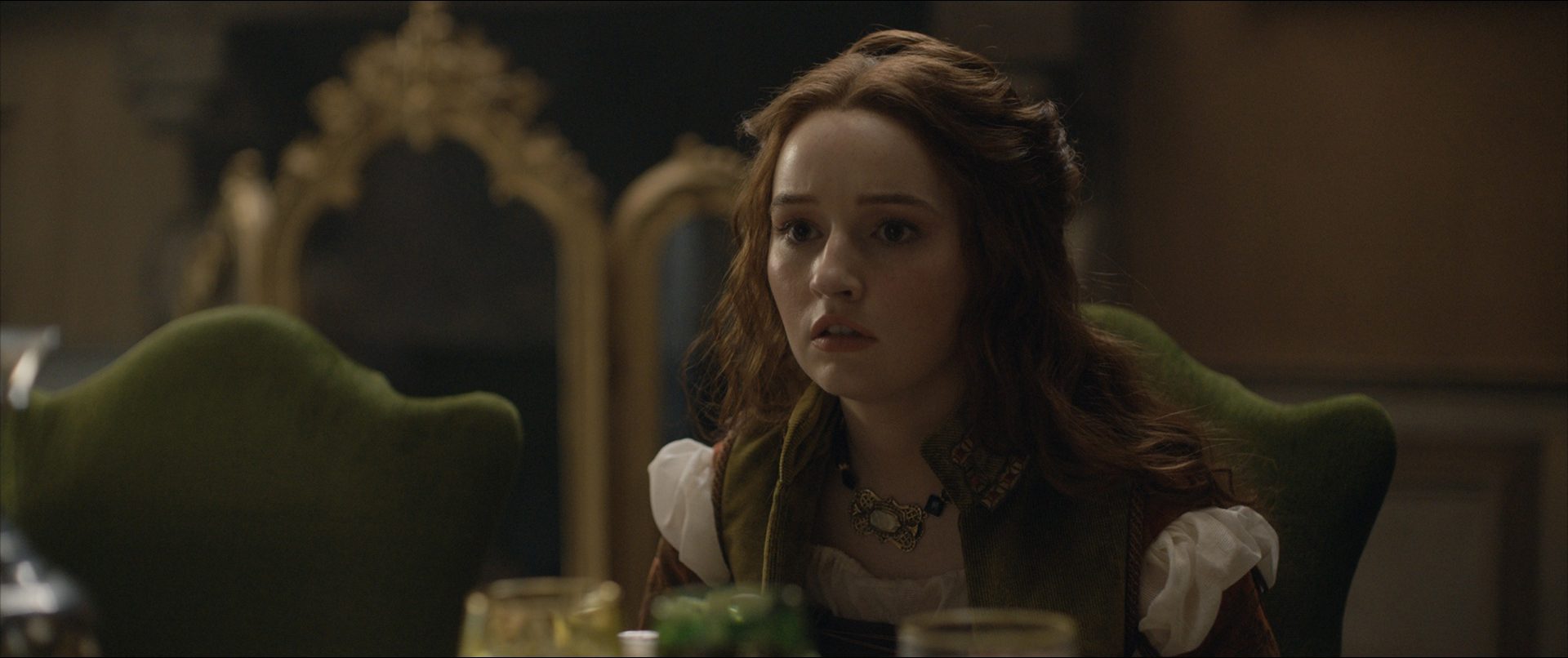 Hell hath?no fury like a Shakespearean princess scorned.
Every now and then, a project will take Shakespeare and swing at him from the sides. Popularized by I, Claudius and Rosencrantz and Guildenstern are Dead, modern retellings of Shakespearean narratives have often emphasized characters that are less ?important? to the famed stories we know.
Rosaline is one such character.
As the unrequited love of Romeo in Shakespeare?s Romeo and Juliet, Rosaline has always remainedsomewhat of a mystery. Hers is a story that has never been told, as the primary love story that ?mattered? was that of its two protagonists. (After all, ?never has there been a tale of more woe than that of Juliet and her Romeo?.)
But Rosaline is finally having her day in the spotlight.
Now available on Disney+,?Rosaline?shines a spotlight on?Rosaline (Kaitlyn Dever),?a modern woman?in Shakespearean times. Passionate about making her own decisions for her?beau,?she?chooses the flighty Romeo?(Kyle Allen)?as her suitor. However, because of?the feud between families, they decide to keep the romance a secret. [(Sound familiar?)?However, when unavoidable circumstances keep her from the?costumed ball, her boyfriend comes face-to-face with her younger cousin Juliet?(Isabela Merced)?and passion sparks immediately?between them.?When she di?spurned and she begins to plot against the new star-crossed lovers.?
Admittedly, at first, Rosaline comes across as a bit of a jarring experience. Leaning far into the modern sensibilities of the character, the film?s tone seem jarring. Featuring a pop soundtrack and modern language, Rosaline seems to be a story out of time and the pieces struggle to fit together. For example, as Romeo attempts to woo his young love, he speaks with 21st Century dialogue. Then, when he does use classic prose, Rosaline is confused. (?Oh, I only spoke like that because I thought it sounded romantic,? he explains.)
But, as Rosaline begins to play more aggressively with Shakespearean storytelling, the film becomes increasingly fun and even memorable. Led by a delightful performance by Dever, the film comes to life with her undeniable energy and charisma. Rosaline?s endless schemes to help separate the two lovers may have modern sensibilities, but they somehow add to the character?s story. Speed dating, and sex-positive literature help Rosaline attempt to educate her young cousin in the power of femininity, even if her ambition remains to drive a wedge in their relationship. (In fact, this sort of semi-bawdy humour would have likely made Shakespeare proud, given his emphasis on double entendre.)
As such, Rosaline is a reminder that everyone?s story matters. Although Romeo and Juliet remain the focus of the famed romance, there are multiple side characters that go largely ignored. However, Rosaline provides an opportunity to remind the viewer that, although she is never present in the play, her story matters as much as those of Romeo and Juliet. Having said this, its also interesting to note that Rosaline doesn?t actually care if she is remembered by history. Instead, she simply wants to live her life in the present. To her, all that matters is living her life in the moment, rather than being on centre stage. Rosaline understands that her character matters without the glamour of the limelight.
In the end, while it doesn?t earn a standing ovation, Rosaline definitely can help provide perspective to a tale that we?ve heard countless times before. With a winking eye, the film manages to flesh out the story of an unknown character in a way that should delight modern audiences (and likely show up in a few high school classrooms as well).
Rosaline?is available on Disney+ and Hulu on Friday, October 14th, 2022.