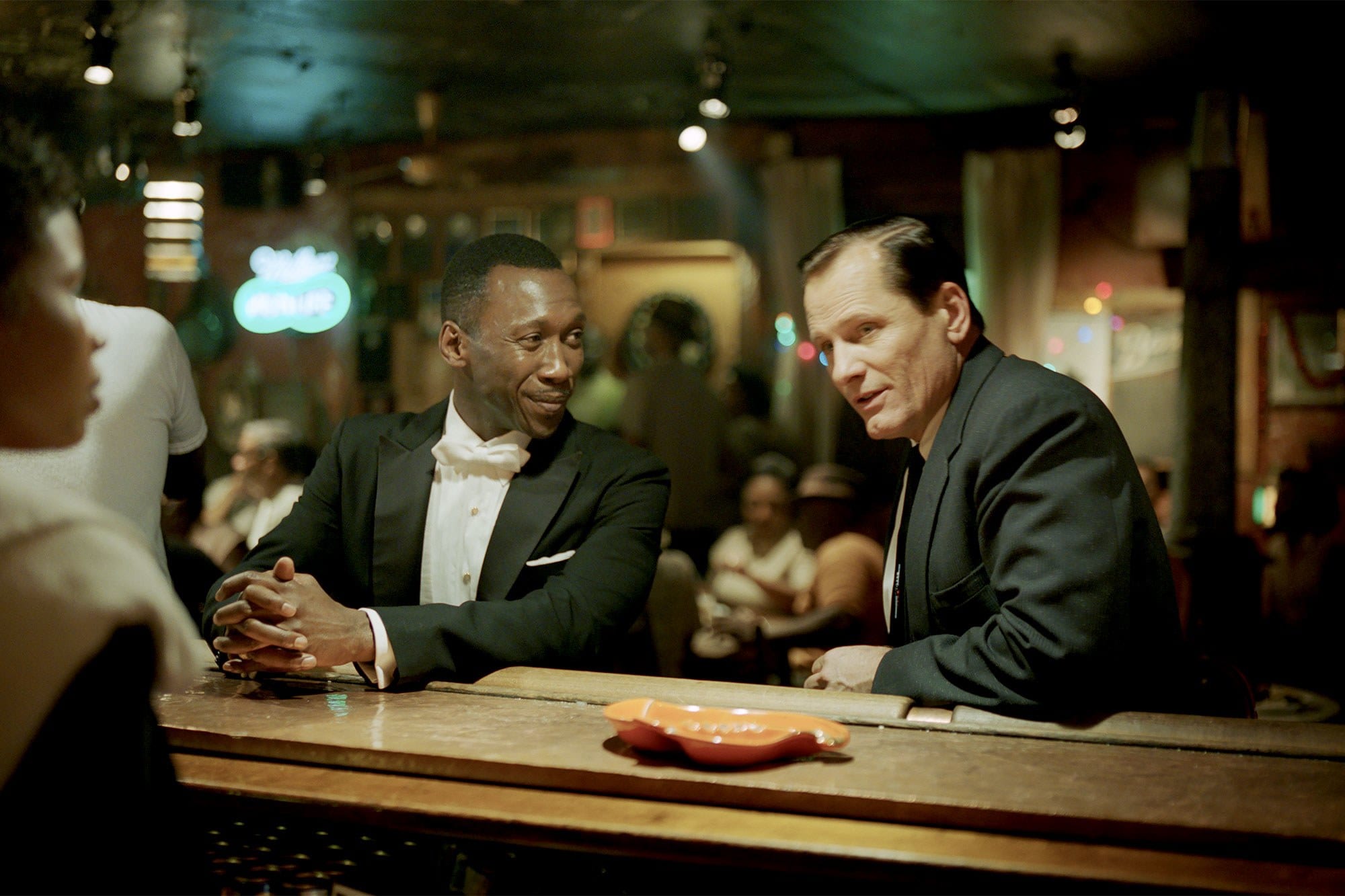 The tension was palpable.
In the moments (and days?) following Julia Roberts? announcement that Green Book?had won Best Picture at the 91stAcademy Awards, there were almost as many cheers and celebrations as there were anxious and angry responses. While some denounced it for simplifying racial arguments and a ?White Savior? complex, others proclaimed that it was a worthy winner due to its depiction of diverse ethnicities coming together and tearing down of stereotypes. While there are fair arguments on both sides, the truth may lie somewhere in the middle?and depends entirely on your perspective.
Directed by Peter Farrelly (Dumb and Dumber), Green Book tells the story of Dr. Don Shirley (Mahershala Ali, who won an Oscar for his performance), a world-class African-American pianist, who is about to embark on a concert tour in the Deep South in 1962. In need of a driver and protection, Shirley recruits Tony Lip (Viggo Mortensen), a tough-talking bouncer from an Italian-American neighborhood in the Bronx. Despite their differences, the two?men soon develop an unexpected bond while confronting racism and danger in an era of segregation.
In truth, one can make compelling arguments for either the inherent dangers or merits of the film. While scenes where an ignorant Tony Lip attempts to ?educate? Dr. Shirley on what it means to appreciate African-American culture, these moments are also played to show the dangers and limitations of stereotyping as opposed to reinforcing them. Meanwhile, other scenes where a drunken Dr. Shirley is rescued from advancing racists by Tony Lip struggle to evade the echoes of a ?white savior? complex, despite their initially noble intentions.
Though flawed, Green Book?wants badly to be viewed as a film that seeks to explore the humanity underneath the stereotypes. As Dr. Shirley, Mahershala Ali portrays the man with dignity and courage in the midst of horrendous racial discrimination. (After all, we soon discover that accepting the dangers of this tour was ?his choice? in an effort to display the strength of the African-American culture.) However, there is also a complexity within him, as he battles social expectations upon him. In other words, Dr. Shirley is a man who doesn?t ?fit? into any particular social mold and this is a truth that becomes somewhat shocking to the uninformed Tony Lip. While Tony believes?he sees the world properly, his experience with Dr. Shirley shatters his preconceived notions about social boxes and barriers. Whereas he once thought he understood what Dr. Shirley?s ?people? are like, he slowly begins to change his racist tendencies, whether they be conscious or unconscious.
For its release on disc, Green Book?contains several special features, including Virtuoso Performances (a look at the two lead characters with commentary from Ali and Mortenson), An Unforgettable Friendship (which looks at the relationship between Tony and Dr. Shirley) and Going Beyond the Green Book, a short feature that discusses the meaning of the book itself and its significance during the days of racial segregation. (The last segment is of particular interest given the fact that the film itself falls short in explaining the Green Book and its relevance.)
Despite its failings (in fact, arguably because of them), Green Book?is an important view. Regardless of whether you support or despise the film?s description of race, this is a film that wishes to speak to our common humanity, despite the social barriers that we build between ourselves.
Green Book?is now available on 4K, Blu-ray, DVD or Digital Download.