Custody is a moving look at the pain that can come from a family disintegration?especially as that pain manifests in a child. Mariam (L?a Drucker) and Antoine (Denis M?nochet) are divorcing. The key issue to be decided is the custody arrangement for their son Julien (Thomas Gioria). Antoine has changed jobs to be close to Julien and be a part of his life. (A daughter, who is about to turn 18 and gain adulthood, is not included in the arrangements.) Mariam would just as soon have Antoine far away from her family. While the specter of physical abuse is alluded to, there is not compelling evidence to substantiate it. When the judge determines that she can?t tell ?which of you is the bigger liar?, she grants joint custody with Antoine getting weekend visits.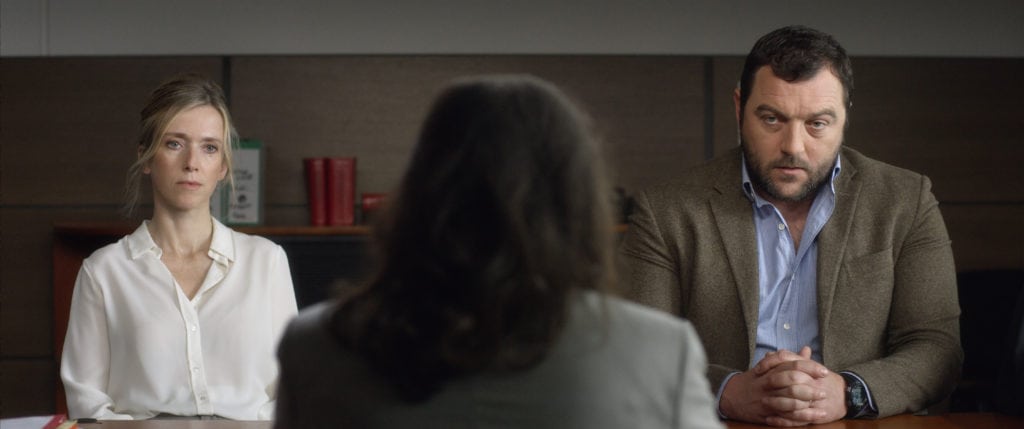 Julien wants nothing to do with his father. When he is forced to go with him for a weekend, he is sullen and silent. Antoine may understand that it will take time to rebuild a relationship with his son, but he quickly becomes impatient and vindictive. This pushes Julien into a deeper sullenness. Mariam does what she can to try to protect Julien, but soon the relationships deteriorate. The film does a good job of letting our discomfort grow as things edge slowly to a violent climax.
To what extent to we consider the parent-child relationship sacrosanct? In the opening courtroom scene, as the judge listens to Antoine, Mariam, and their attorneys, Antoine?s case is that he desires to be a part of his son?s life and provide a fatherly role. It sounds good, but there are clouds even at this stage of the story that make us wonder if it is appropriate. One of those hints is the written statement by Julien in which he says he wants nothing to do with his father. After the judge reads the statement, it is essentially ignored?as children often are in society.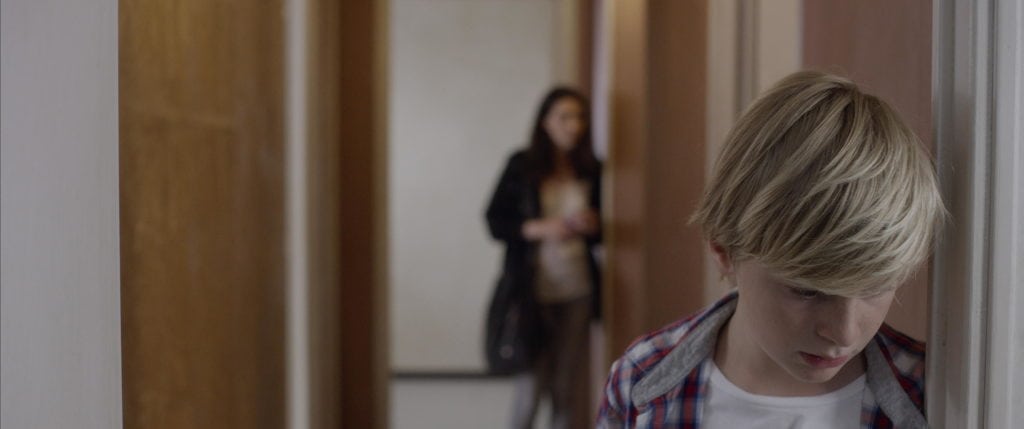 This film also brings forward the issue of domestic violence and the damage it does to families, especially when it remains hidden.
Photos courtesy of Kino Lorber