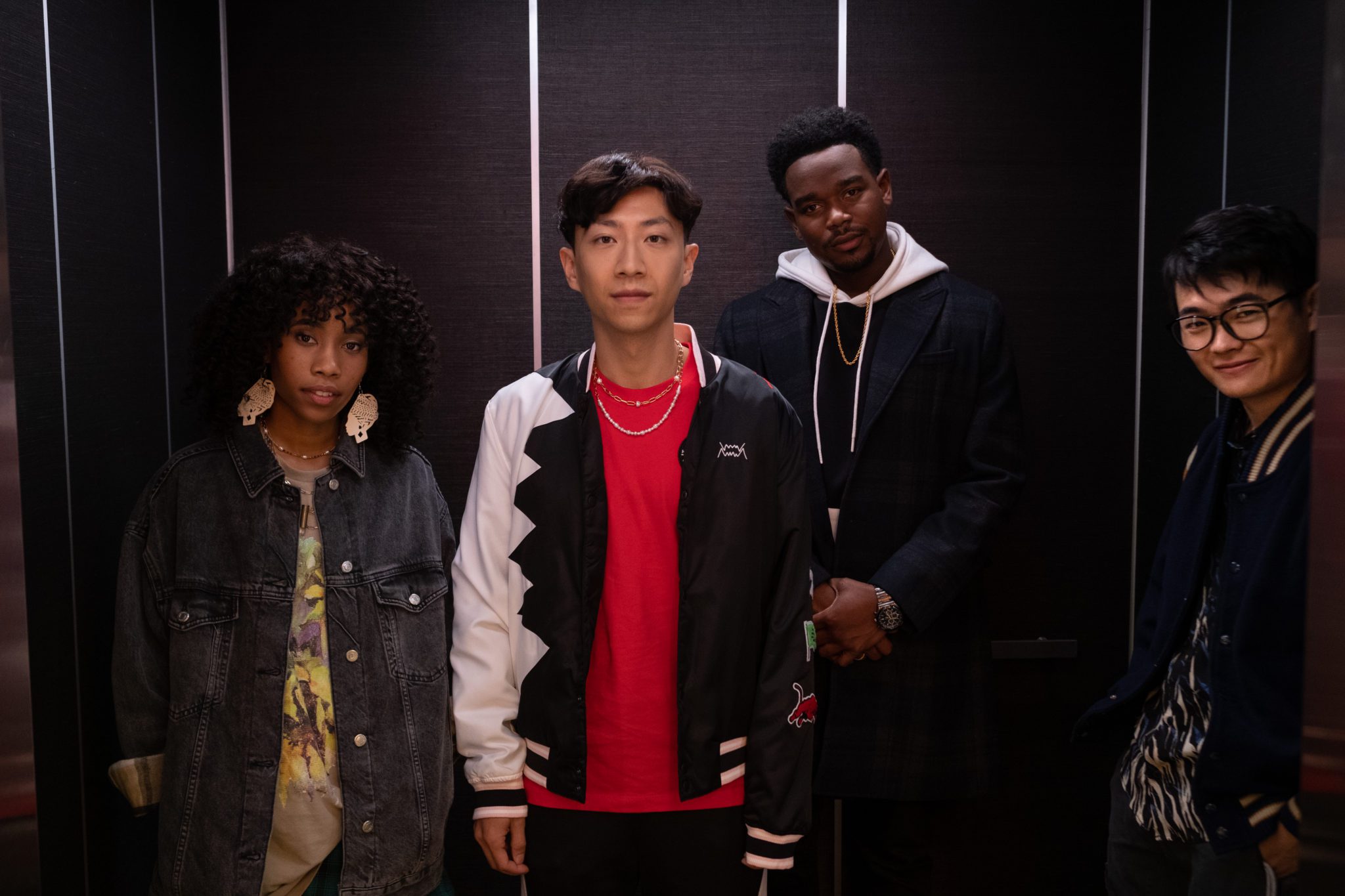 The 'sports movie' has been a staple of the Disney cinematic canon for decades. But that makes it all the more special when a film comes along to change the game.
Chang Can Dunk tells the story of Chang (Bloom Li), a 16-year-old Asian American high schooler who loves basketball. Although he plays in the high school band, Chang dreams of playing ball and being able to dunk like his hero, the late Kobe Bryant. However, when the school basketball star (and bully) steps up to him about his lack of skills, the 5' 8'' Chang bets him that he can dunk on the 10'' hoop. After the bet is made, Chang sets out on a journey to prove his worth to his peers by training harder than he ever has before, as long as he can keep it from his domineering mother, Chen (Mardy Ma).
Written and directed by Jingyi Shao, Chang Can Dunk is a surprising Disney sports film that knows the rules and, somewhat amazingly, doesn't always play by them. Chang has an energy and enthusiasm about it that keeps it moving quickly along, even during moments where the story that feel too familiar.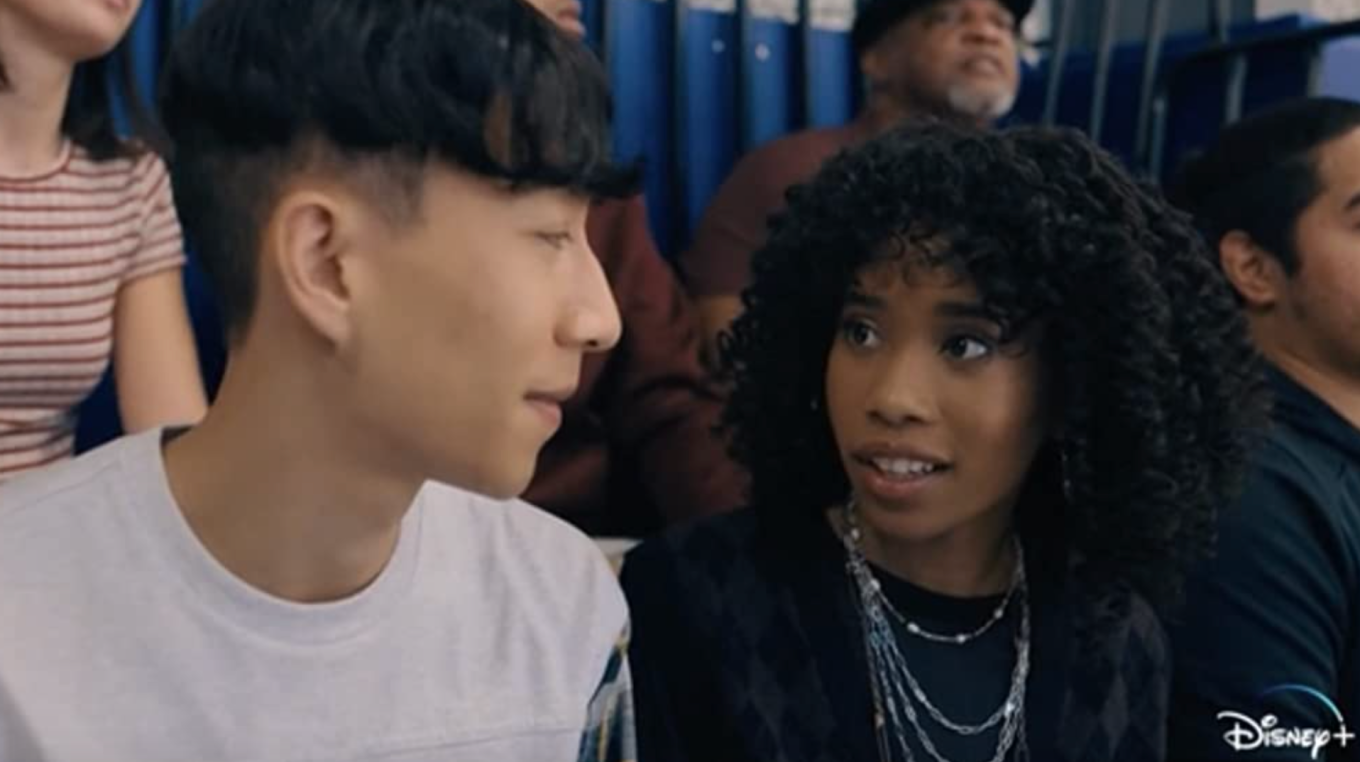 Still, one of the best aspects of the film is its Asian representation. Led by excellent performances by Li and Ma, this is a story that seeks to explore the dynamics within Asian American households, including the divide of values between 1st and 2nd generation members. As the plucky, young Chang, Li pops with eager boyish glee (or teen shyness, depending on the scene). However, the best performance may come from Ma herself. Part monster and part mother, Ma balances an attitude of stern tradition with that of parental love. At any given moment, one is never entirely sure whether she is going to react to news about her son's antics with grace or fury, adding to his stress. It's in the moments between these two stars that the film really clicks, giving it the hops it needs to score.
Admittedly, Chang often gets by based on its charm. This is the type of film that plays the 'sports movie' formula exactly. Bully threatening a loveable goofball? Check. Potential love interest? For sure. Former expert who steps out of the shadows to help? Absolutely. (The film even includes the obligatory training montage as our hero perfects his skills.) While this makes for an often-predictable affair, it also has the youthful energy to make its journey entertaining. With the added zeal of Chang's Instagram stories, the energy surrounding whether or not he can dunk works well, even if we already think we know the answer. With an affection for the formula, Chang understands the assignment and creates a warm-hearted journey towards success.
Until it doesn't.
Even if we think Chang Can Dunk, what makes the film truly special is that it moves away from the formula so quickly. To say anymore would be to spoil the film's twists but, suffice to say, this is a sports film that is as interested in life after the 'challenge' as it is beforehand. Grief and shame taints parent-teen relationships. The dangers of social media. Racial biases in the sports world. All of these conversations and more come flooding into the narrative, breaking the 'sports film' mold to create something new.
In doing so, the film takes a much more realistic approach to the teenage dream of success, grounding itself in real-world issues that still have that Disney feel. This is not a film that neither encourages students to follow their dreams blindly nor to settle for less. Instead, it's a call to integrity, character and, above all else, humility.
As with the pluckiest of players, Chang Can Dunk simply can't be counted out. Despite its flaws, its energy, enthusiasm and surprises prove that Chang's got game.
Chang Can Dunk is available on Disney+ on Friday, March 10th, 2023.