An Editorial by Christine Ivy
Rogue One was great. My critique ? as I sat there, moved by the story and impressed with many great strides this movie made socially ? was with how violent it was. It wasn?t gory, it wasn?t graphic, but a lot of people died (no Bothans). It was about David vs. Goliath. It was about rebels vs. the empire. It was about terrorists vs. America (no?). It was a good ol? fashioned glorious war movie.
It is the best our culture can do. The best we can do. It was a very human story.
War.
Superheroes.
FUN.
But if that?s all we have in our life, it?s woefully insufficient.
Christians, we have something to say in the face of death.
Our defining narrative isn?t popular culture, it is the Word of God. Jesus is the way, truth and life that ? if actually true and ?the? way and our very LIFE ? such a belief offers hope in the face of death. Real hope that can stare real death in the face, because we are not afraid, because we have the life, death and resurrection of Jesus.
Carrie Fisher died.
And that sucks.
But how remarkably sad if our only comfort is in ?the force.? Because the force was invented by this guy: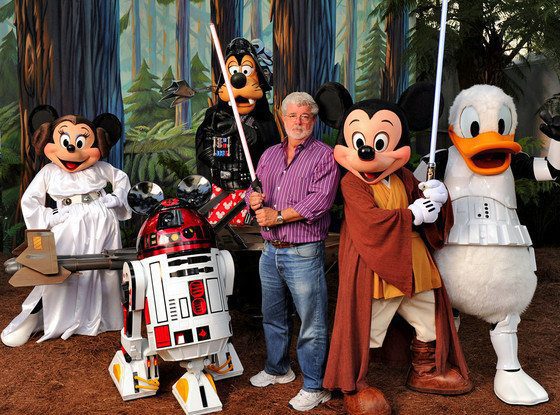 Is it just a sign of the times? Post-religious society?
We all have a choice of religion. There is no opting out of what you worship; whatever fills your life is your religion.
For most people it?s consumerism and violence. It?s zombies. It?s Marvel?s Avengers and toys and MMA. It?s Disney Princesses and clothes and Keeping up with the Kardashians.
So we can either be shaped by the culture out there that wants men and women to be consumed (porn! violence!) and be consumers (porn! shopping!) creating addicting behaviours that numb the pain and deny the reality of our mortality,
or ?
we can choose something that defeats death, heals blindness, sets captives free. We can choose the personal God who has already chosen us.
May your life have more in common with Jesus than Star Wars.
Amen.
This post was originally published at www.thisistemporary.wordpress.com. To read more of Christine's thoughts, please visit her site!