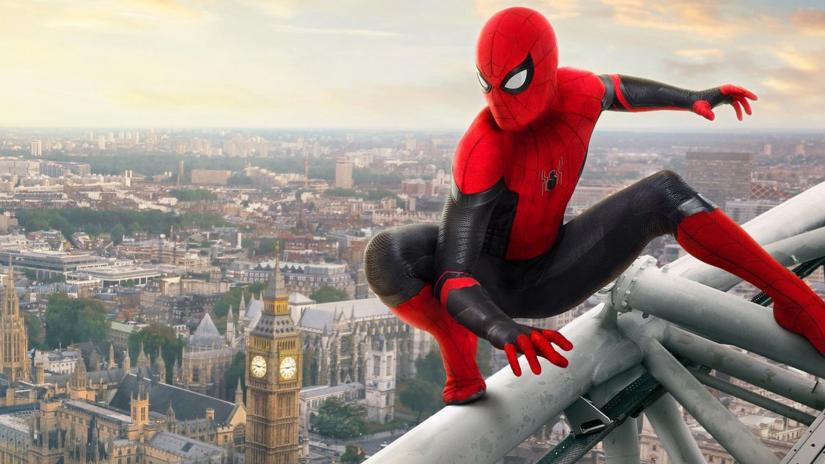 The post Endgame era of the Marvel Cinematic Universe is here.
After the universe changing events of Avengers: Endgame, Marvel ushers its new era with their next solo star, Spider-Man, on his own is a multi-million dollar marketing machine. Ever since Tom Holland's first appearance as Spidey/Peter in Captain America: Civil War, he has exemplified what had been missing on screen with the character. He's all Peter Parker and all Spider-Man at once. This film is no different.
Spider-Man: Far From Home brings together both the witty humor of Marvel and Spidey. The film's action and visuals are stunning and provide 'edge of your seat' fun. The adventure and, for the most part, the story is good. Jake Gyllenhaal gives a superb performance as Mysterio and gives us a great example of being aware of a wolf in sheep's clothing. (I mean, it is Mysterio after all.) As Matthew 7:15 reads, we need to beware because things aren't always what they appear. In the Marvel world, with all that has gone on, it is easy to let one's guard down, especially when you have a burden that is too hard to carry. Still, if you do fall for someone's lies, we must have the strength to get up and trust that He who put you there believes in you and knows it is not more than you can handle.
Overall, the film offers exactly what you'd expect from Marvel–and therein lies the problem. As the first film beyond Endgame, one would expect some emotional carry over, especially considering the relationship they'd established between Tony and Peter. However, the film was a bit too much about Tony and not enough of just Peter. And as good as Gyllenhaal was, what motivates his character is the same trope as the first Spidey film and all three Iron Man films basically. By giving the same cookie cutter villain after they nailed it with Killmonger and Thanos leaves one feeling unfulfilled in a film that could (and should) be great and memorable. In a sense, this was the film to be free of the "Stark Crutch" and it partly felt it was more about Stark than Peter.
Spider-Man: Far from Home is a fun and action packed adventure and, if you love Marvel films, you'll love it.