Even though first thing I thought to do when reviewing Selena: The Series was to compare it to the 1997 film, I soon realized that this would be completely unfair.? The film was a great glimpse into Selena?s life and career and was released just two short years after her death.? Wounds were fresh.? Now, 25 years after her death, we can truly see the impact that Selena had and continues to have on the world.? Through numerous memorials, statues, museums, and festivals in her honour, Selena?s legacy continues to burn brightly through generations.? While the movie was merely a snapshot, the series is a much deeper look into the lives and careers of Selena and the Quintanilla family.? (In fact, two of the executive producers of the series were Suzette and A.B. Quintanilla, Selena?s siblings, which proves that this passion project had the magic touch of the family.)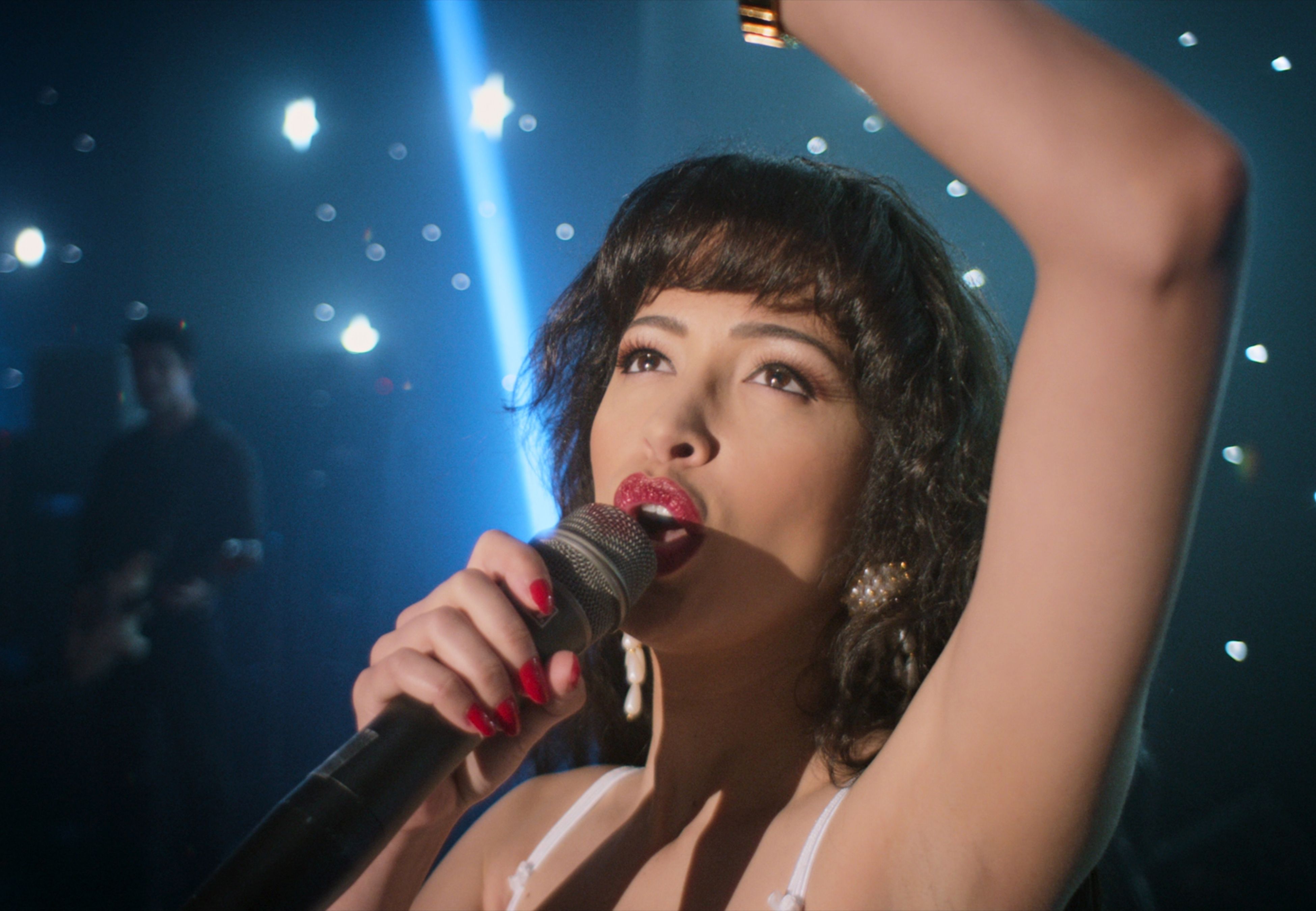 You can?t choose just anyone to play a legend like Selena.? I was pleasantly surprised and thoroughly impressed with Christian Serratos.? Serratos has a very special air about her that mirrors Selena?s presence and she was able to master Selena?s cadence and idiosyncrasies without taking it over the top.? She was believable and respectful in her portrayal.
As young Selena, Madison Taylor Baez was impressive, and her voice blew me away.
The actors who portrayed the family, including Ricardo Chavira, Seidy Lopez, Gabriel Chavarria, and Noemi Gonzalez, had a lovely onscreen dynamic that rounded out the cast nicely. They were a believable family.
Selena: The Series gives us a much broader view of the Quintanilla family?s journey through the music industry.? From the early years when they were just learning, through to their first record deal, award, and onward.? What largely stood out to me was the overarching theme of determination and dedication. This was largely seen through the father, Abraham (Ricardo Chavira).? The Quintanilla family was faced with tremendous financial adversity that would have deterred most from continuing to pursue this path.? Yet, time after time, they figured out a way around their issues and continued to press forward.? No matter what, this was the path that they chose and they were going to make it work.
It is so special to see the Quintanilla family bond.? Watching them navigate the tumultuous music industry and continuously sticking together was heartwarming.? Like us all, they may not have been a perfect family, but they had faith in one another and supported each other, which is too often forgotten nowadays.??
It was beautiful to see how the Mexican and American cultures intertwined through this story. As Abraham said to Selena; ?They come together in you.? This beautiful statement really resonated with me and only made me think of how many other people from different countries would be brought closer through Selena.
Showcasing Selena?s real voice in the musical numbers, Selena: The Series is sure to attract an even broader audience to her music, continuing her legacy even further. And with story lines including success, fashion, and forbidden love, Selena: The Series is going to be an entertaining ride.
Selena: The Series begins streaming on Netflix on December 4, 2020.