?It?s a whodunnit. You?ve seen one, you?ve seen them all.?
It may be true that murder mysteries often follow set formulas, but See How They Run, directed by Tom George, manages to be enough different to entertain us, while being very adamant about how typical it is to the genre. In fact, it manages to parody whodunnits, the theatre world, and the film industry as it keeps us trying to figure out the culprit.
Set in 1953 London, we are there for the celebration of the 100th performance of Agatha Christie?s play, The Mousetrap. You might recognize that title. It has become the longest running play ever?and it?s still running. Because the play has been so successful, Hollywood has come sniffing around. Producer John Wolff (Reece Shearsmith) has optioned the play and brought in an American blacklisted director, Leo K?pernick (Adrien Brody), to adapt it.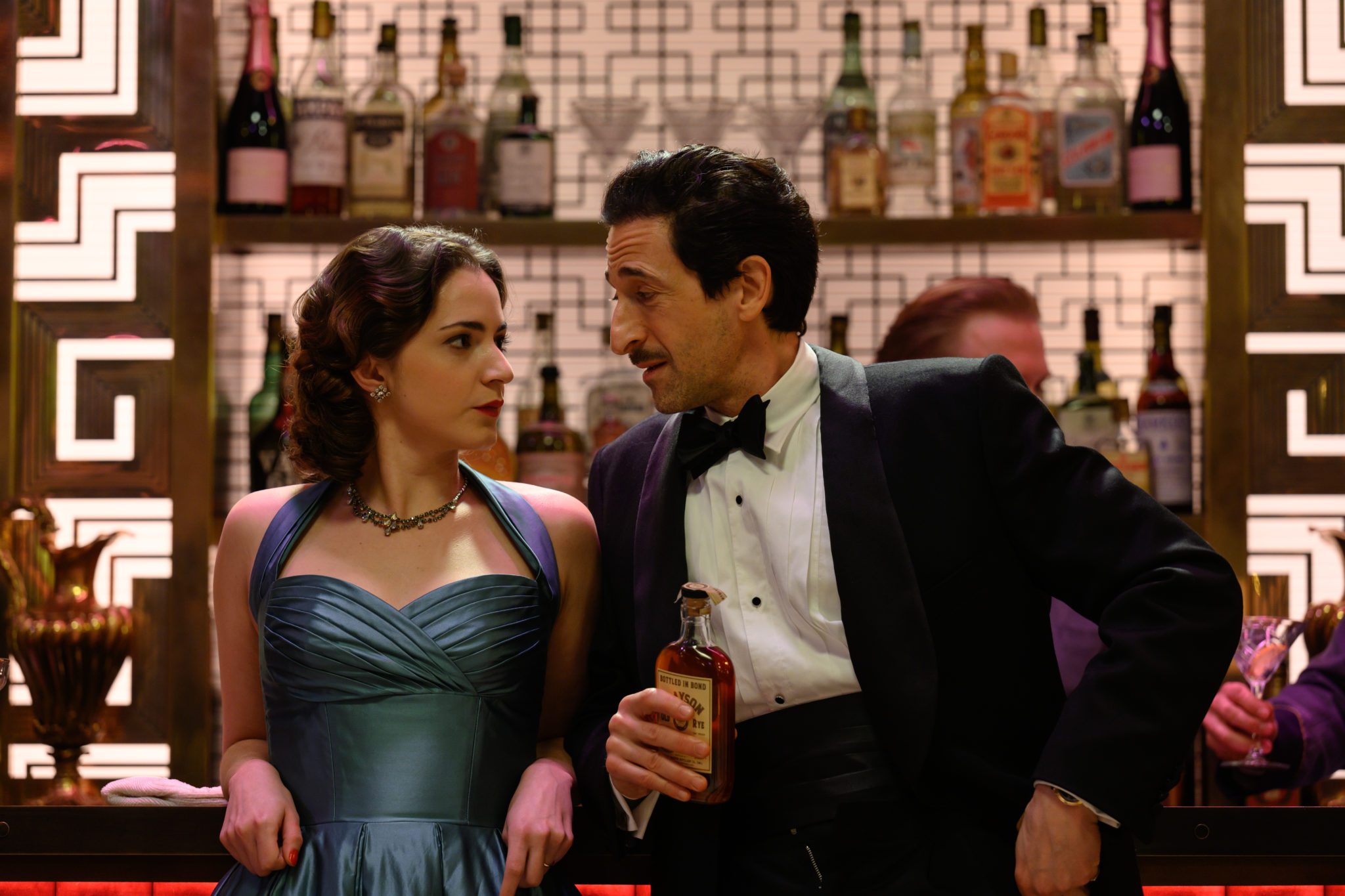 K?pernick is arrogant, boorish, and annoying. So when he turns up dead, there are plenty of suspects who had a variety of reasons to have done the deed. Inspector Stoppard (Sam Rockwell) is assigned the case. Stoppard is essentially burned out. He doesn?t much care anymore. He?s given a raw young officer, Constable Stalker (Saoirse Ronan), to assist him. Their boss describes her as ?A very capable officer?or at least she will be once she gets the proper instruction.? Stalker is as eager and spunky as Stoppard is bored and apathetic. As the two follow various leads, they seem to keep uncovering more motives and suspects, rather than eliminating some. Eventually, the investigation will even lead into Agatha Christie?s living room.
This film, which seems to be trying to channel Wes Anderson films, becomes a bit of satire about film and theatre. For example, K?pernick and his screenwriter Mervyn Cocker-Norris (David Oyelowo) argue over the value of flashbacks (which Cocker-Norris views as lazy). We then immediately have a flashback. Also, K?pernick feels no need to actually see the play?he plans on making a movie that?s completely different. The clich?s and tropes that go into a whodunnit are turbocharged to the point of being over-the-top
An interesting tidbit of information is that The Mousetrap was indeed optioned for film, but there was a clause in the contract that said that the film could only be made six months after the play closed. Here we are almost 70 years later?. That makes this film about a play that can?t be made into a film. Yet, the film actually does mirror The Mousetrap in various ways. That kind of unusual indirectness is typical of this film. At the same time, in the end, we discover that perhaps this is the film that K?pernick would have wanted to make.
For me, what makes a murder mystery enjoyable is characters. This film makes the characters so clich? that I knew them. The fun was in seeing just how far they could take those clich?s and the parodies and run with them.
See How They Run is in general release.
Photos courtesy of Searchlight Pictures.