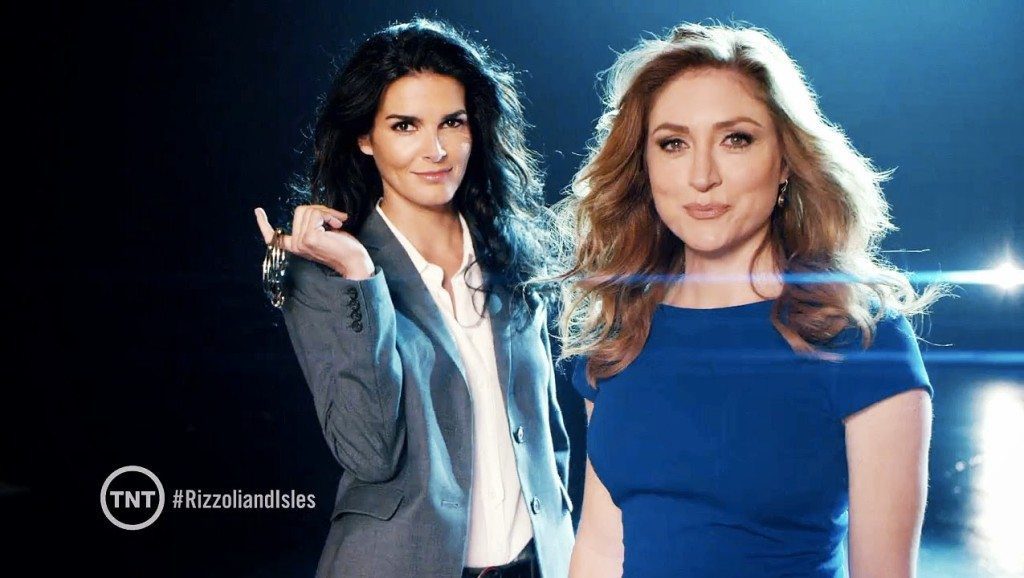 TNT's Rizzoli & Isles may not be the best drama on television, but it is a guilty pleasure. ?The main characters, the Boston detective and the medical examiner, are based on the characters in Tess Gerritsen's crime novels. The fifth season is now out on DVD.
Detective Jane Rizzoli and Dr. Maura Isles are best friends. As such, the television show has always been a good balance between solving murders and solving each other's problems. There is no shortage of either in it's fifth season.
In August 2013 Lee Thompson Young, the actor who played Barry Frost, committed suicide, resulting in the ending of season four to be adapted. As the fourth season ended, Frost had gone on a vacation. As season five opens, the episode is filled with questions about Frost's whereabouts. Eventually, it is learned that he died in a car accident. The following episode includes a very touching and heart-felt memorial service, which Jane speaks at.
Even though "Amazing Grace" fills the air at the memorial service, there are mysteries to be solved. As the season continues, most of the mysteries are stand-alone, one-episode only murders. At times that can get boring. By the time we get to a fifth season, we hope for a little bit more. Perhaps an overarching serial killer that always seems to be a step ahead of Rizzoli and Isles (has that been done?).
As much as we would like a serial killer that we cannot keep up with, this season doesn't need that. The greatest mysteries in this season are the emotions that almost always follow death and grief. This is the overarching story of the season.
In one way or another, each character seems to be at a crossroads, and, as is so often the case, death causes us to think about our lives. Maybe we rethink the decisions we've made. Maybe we imagine a new way of life. In such cases, the death we grieve leads to new life.
Jane is pregnant and slowly begins to let others know, including her boyfriend Casey (who is also the baby's father), serving overseas. Maura starts teaching and meets another teacher, Jack. They begin a relationship, but there is another woman in Jack's life, his twelve-year-old daughter. Korsak is pondering whether he should take the Lieutenant's exam or pursue a relationship.
No wonder Jane says, "Here's to being an adult. It sucks."
And all the while, Frost's empty chair reminds them that though he is no longer in the chair, he is with them. Korsak is somewhat poetic when he talks about Frost in his heart, memories, and even in that place. The show does not forget Frost. He is remembered throughout the season.
There?is this sense that the unasked question is, "Will it be okay?" I think this is a question asked by many of us throughout life. After the death of a loved one, during a pregnancy, when you sense life calling you to something new, we wonder, "Will it be okay?" The characters show us it will be. They may have no evidence that it will be, but they have each other. They have community – family. And that alone is evidence that everything will be okay.