Teenage noir drama??Twin Peaks?meets?Veronica Mars??Vampire Diaries?without?vampires?
Any of these qualifications would well describe The CW's?Riverdale?where the good-natured, amiable world of high school sophomore Archie Andrews (KJ Apa) gets dirtied up as a sexed-up teenager who juggles a teacher and two co-eds in his romantic speed dial, and tackles some murder mystery along the way, too. Narrating this story is Archie's old friend, Jugghead (Cole Sprouse), an aspiring author who narrates this tale of romantic triangles and broken lives.
Chief among the stories is the way that Archie gets caught up between the new girl on the block, Veronica Lodge (Camila Mendes), the daughter of a disgraced embezzler, the wholesome-ish girl next door, Betty Cooper (Lili Reinhart), and his music teacher, Miss Grundy (Sarah Habel). Rather than getting himself into high school hijinks,?Riverdale's?Archie is less naive, less happy, more angsty.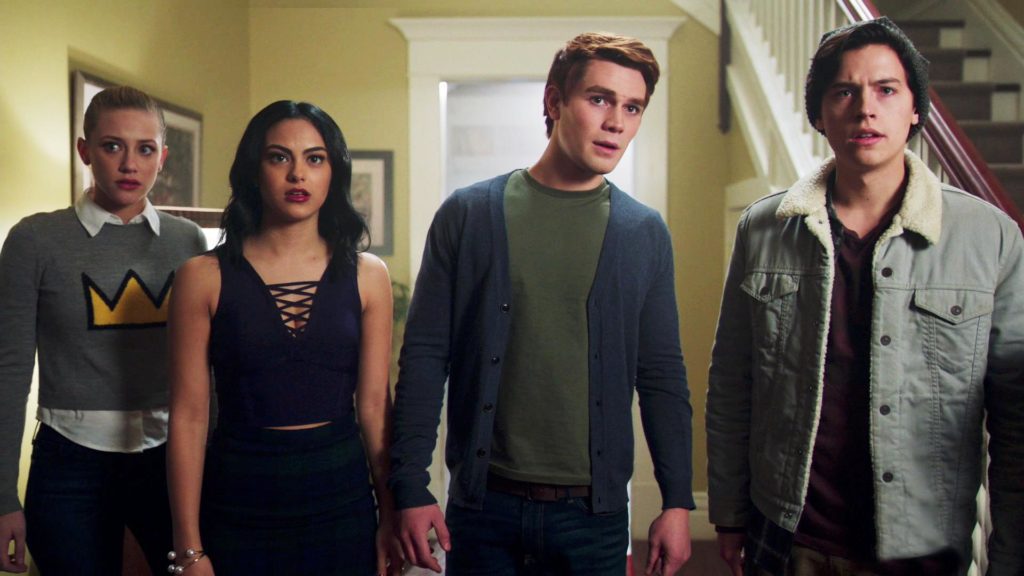 This is the story of Archie that Robert Aguirre-Sacasa was aiming for, pulling back the veneer (as he sees it) of small-town Americana and showing off the dirty underbelly of the economics, relationships, and sexuality of the people who live there. In fact, there's more than a fair bit of repression going on – it's not just a variance in sexuality, but the way that people claim thing and do another. And there's a violence to it that exceeds the murder mystery of who killed one of the Blossom twins and why.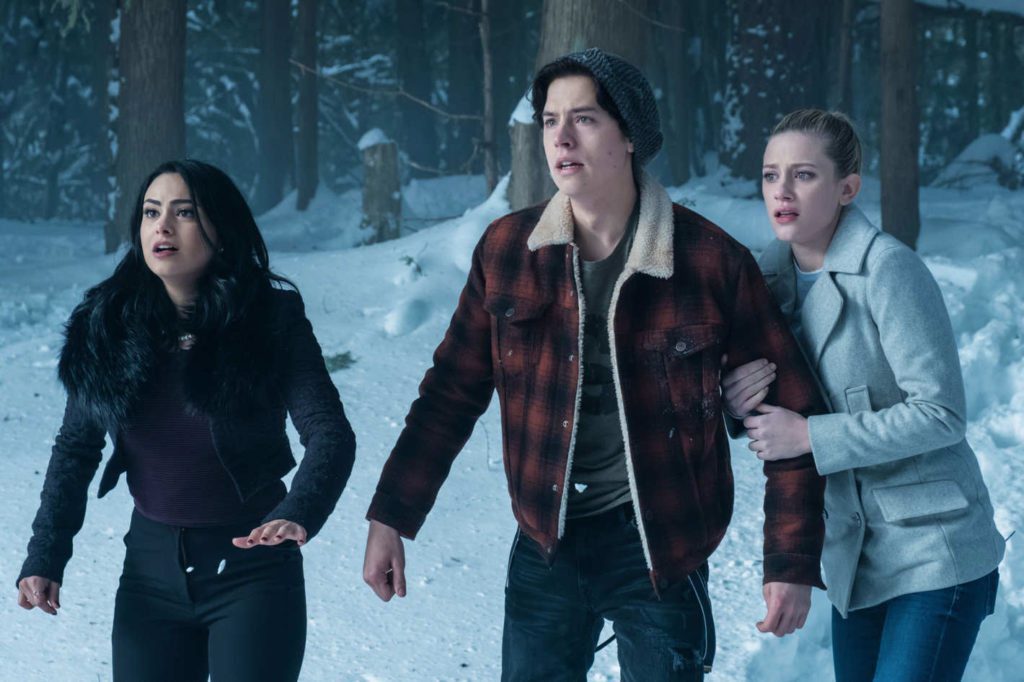 In the end, the story is entertaining, troubling, and thought-provoking. Why aren't people willing to be who they want to be, and why do they say they're something they're not? What causes them to determine that something fake is better than something real? What would change if everyone actually lived the way they were created to?
In many ways, this is a parable for American society; it's an investigation into acting the way we don't mean to and being something we were never meant to be. It will challenge you to be yourself – and to consider the masquerade we put up when we fake things, and fail to embrace our own identity.
Special features on this CW/Warner Bros.' DVD package include unaired scenes and the gag reel, along with five all-new featurettes like "The New Normal" and "These are Moments I Remember." Fans will also dig the 2016 Comic-Con Panel.?