Chocolate can do amazing things. Who knew that it could bring peace and hope as well?
Set in Antigonish, Nova Scotia, Peace by Chocolate tells the amazing true story of the Hadhads, a family of Syrian refugees fleeing their nation?s civil war. First to arrive is eldest son Tareq (Ayham Abou Ammar), a respected physician in his home country. As he prepares for his family?s arrival, he quickly discovers that this new land of opportunity is frought with challenges, ranging from financial struggles to xenophobia. However, when his parents join him, things begin to change, especially when his father Issam (Hayem Ali) begins to sell the amazing chocolate delicacies that he create to the community. As his father?s new business begins to grow in popularity, Tareq becomes torn between his family?s success and creating his own legacy in the medical world.
Directed by Jonathan Keijser, Peace by Chocolate is an unexpected treat from start to finish. Anchored by some wonderful performances by Hayem Ali and Ayham Abou Ammar, Chocolate not only inspires but also reveals the challenges of immigrant life. Interestingly, while Keijser could have used the film to take a deep dive into the mishandled aspects of Canadian immigration policies, Keijser instead keeps the focus on the dynamics within the family and the people of their new home. As a result, there?s an aspect of Chocolate that feels instantly relatable to every parent who has struggled to connect with their children.
On the surface, Chocolate is a testament to one family?s ability to pivot in the midst of their own painful traumas. Having lost everything in the Syrian civil war, Issam and his family were felt as though they were left adrift. While Tareq fights desperately to secure his medical license, his parents are left wondering how they fit into their new environment. However, when Issam rediscovers his passion for chocolate, things begin to change. Colour returns into their home and hope begins to inspire them. By the simple gift of candy, Issam begins to leave his mark once again. Then, as the popularity of their dessert began to rise, Chocolatebecomes a celebration of those who are able to navigate the challenges of refugee status.
Though, despite the massive success that this family achieves,?Chocolate?also acknowledges the seemingly insurmountable barriers that New Canadians face. Inexplicable rules and regulations that forces family members to be left behind or simply attempting to find work all work against the Hadhad family, threatening their physical and mental health. For instance, the best example of this comes through Tareq?s journey as he tirelessly pursues his medical license in his new home. Once a doctor, he too wants to be acknowledged for all the hard work that he accomplished in his home country. Nevertheless, his skills are not acknowledged due to Canadian regulations. As one would expect, these frustrations eat away at his soul as he refuses to settle for a job less than his stature yet this sort of sacrifice remains a painful reality for the most highly skilled of immigrant families. (As his friend suggests, ?Here, paramedics drive ambulances and doctors drive cabs.?)??
What?s more, one of the more charming aspects of the film is the deep sense of compassion from much of the community at large. While not everyone is willing to accept their new neighbors, there is a deeper sense that this community sees the value of all people. So, while this may be an incredible story of one family triumphing in their new home, Chocolate also serve as a reminder of the importance of opening the doors that help newcomers flourish as well.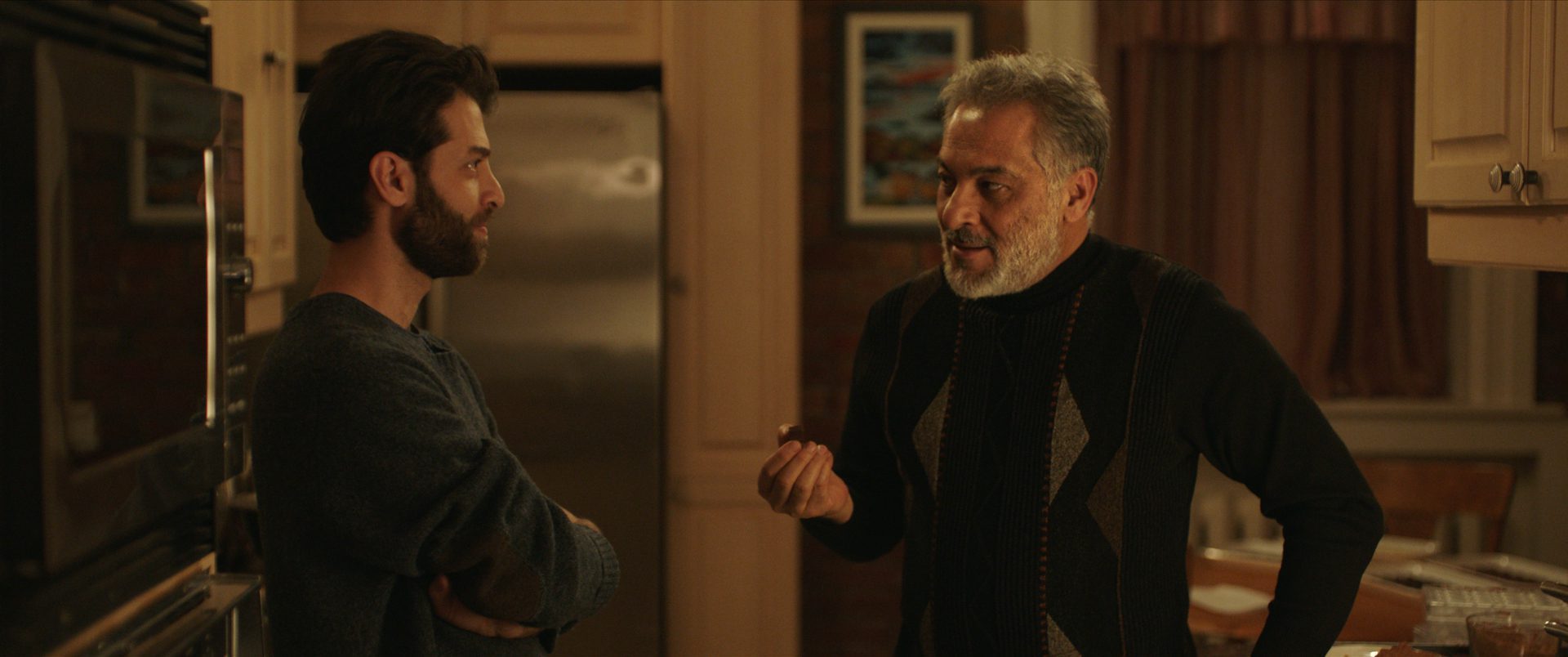 Sweet and soulful, Peace by Chocolate is a delectable delight. Smartly written and executed, there?s simply a joy about this film that?s crowd-pleasing in every way yet still manages to call the viewer to a deeper sensitivity to others.
As such, this Chocolate is definitely worth biting into.
Peace by Chocolate is available on VOD on Tuesday, June 14th, 2022.