Bobby Fischer, an American Grandmaster and the eleventh World Chess Champion, was a polarizing political figure as well as a very sharp mind. His rise coincided with the Cold War between the Soviet Union and the United States, adding a complexity to his life – and decisions – that elevated him to global recognition. In?Pawn Sacrifice, director Edward Zwick tackles another situation charged by its history, like?Glory?or?Blood Diamond, and asks us if we are fully prepared to judge the decisions Fischer makes.
While chess teaches players to think several moves ahead,?Pawn Sacrifice?shows how both Fischer (Tobey Maguire) and Soviet counterpart, Boris Spassky (Liev Schreiber), were both manipulated by their respective governments. But while Zwick says that "both of these men were pawns of their nations," there is still a certain amount of human decision – not mechanical movement – that plays a role in the tragic life that is Fischer's genius.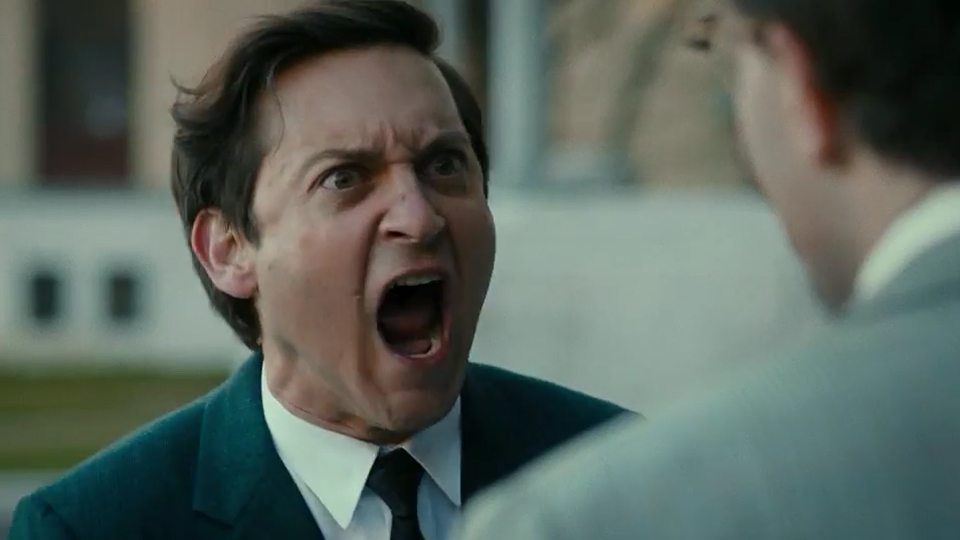 While this film deserves a good look by anyone who likes chess, Maguire, Schreiber, or Zwick's movies, it's abundantly clear to me that we're watching a mash-up of chess, the Cold War, and?A Beautiful Mind. There's a certain amount of madness involved – a way that we're led to think that Fischer's mind?might not be quite right, even if he is the smartest person in the room. Even more interesting (at least here) is the role of William Lombardy (Peter Sarsgaard), a chess master-turned-priest-turned-coach of Fischer's.
No matter what you get out of the feature "Bobby Fischer, the Cold War and the Match of the Century" or the definitively powerful role that Maguire tackles here, you're bound to wonder what the cost of success or genius is when considering one's soul (or at least, happiness). For a guy who had the world stage, Fischer's descent into hiding and ostracism is heartbreaking indeed.