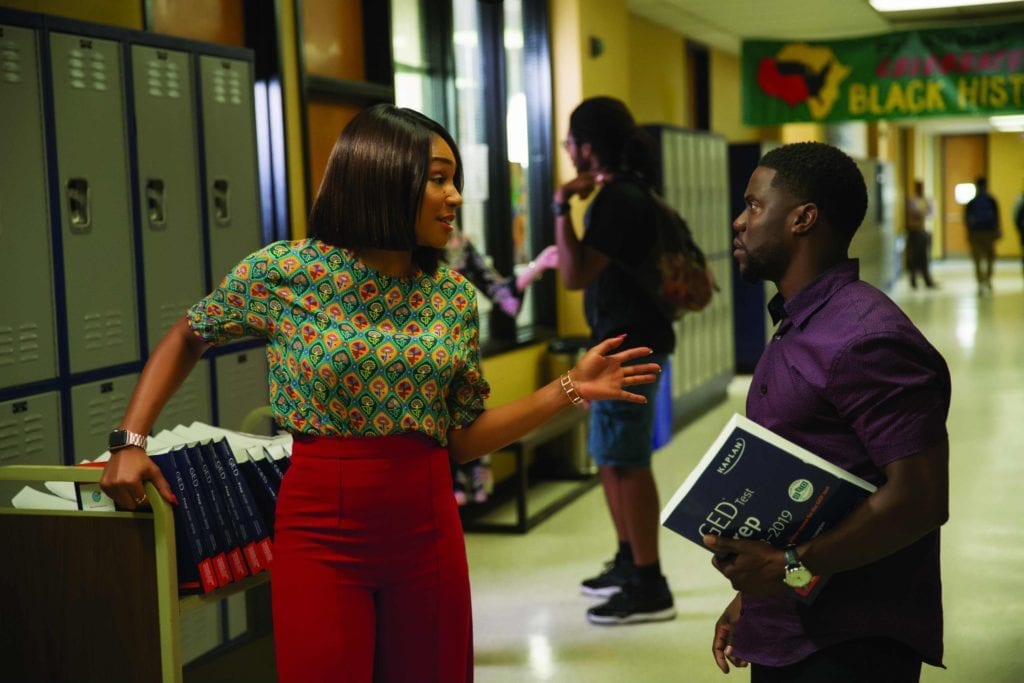 Night School?showcases the best of Kevin Hart: comedy, drama, physical humor, and quick-witted banter. This is a high water mark in the early career of Hart, and audiences will enjoy the effort.
Hart is Teddy Walker, successful chicken salesman, dating Lisa (Megalyn Echikunwoke), and happy (if not a little broke). Then he accidentally burns down the chicken restaurant as he's proposing to his girlfriend, and suddenly finds himself unhireable without a GED. He enrolls in high school/night school with Carrie (Tiffany Haddish), the special education teacher, while his high school nemesis-turned principal Stewart (Taran Killam) looks on. There, he meets McKenzie (Rob Riggle), Luis (Al Madrigal), Theresa (Mary Lynn Rajskub), Jaylen (Romany Malco), and via Skype, Bobby (Fat Joe).
Hilarious and incredibly witty,?Night School?has a heart that shows the effort it takes to get your education after the 'normal' channels have been exhausted, and the lessons Teddy learns about money and how he perceives Lisa. There's a message here about what it means to have a learning disability but to pursue education and persevere. There's even some breaking out that happens in the life of Theresa, akin to the pig momma in?Sing.?It also has funny asides, like Teddy's job at Christian Chicken where "for some reason, the chicken is Christian" (like Chik-fil-a) and his time in the chicken suit, and the desire of Luis to be a pop star, but not like the Latino musicians everyone else assumes he wants to be.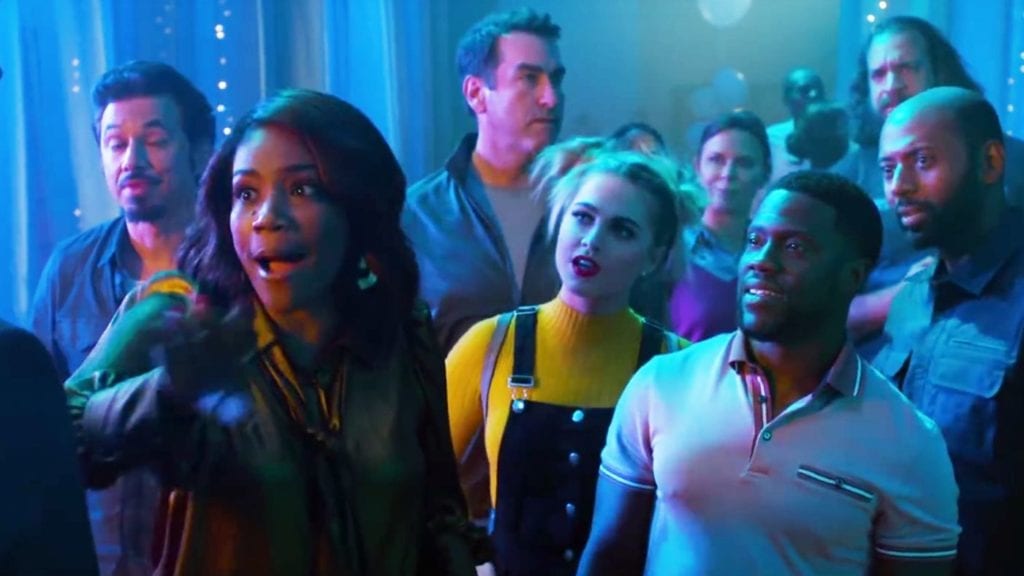 When Stewart has his revenge on Teddy, it sets in motion a series of events that will leave all of the characters forever changed – hilariously.
The showcase in all of this is Hart – but Haddish is pretty on top of it, too. Each of the?"Breakfast Club"-like characters add some spice that round out the film. I can't think of a movie lately that has the mixture of heart and laughs that this one did. Consider it a New Year's revelation as we watch Hart put it all together.