Here are a few more of the films currently playing at the Slamdance Film Festival. The festival will be available online January 23-29. You can find out how to see the films at https://slamdance.com/festival/.
Where the Road Leads, directed by Nina Ognjanovi?, comes to the festival from Serbia. The film opens with a young woman, Jana, running. Meanwhile, there are people who are all looking for the New Guy with violence in mind. We aren?t sure yet what has transpired. The story is told in a circle. The opening scene is will come around again when the film ends. The end of the story (and the beginning) come in the middle. Then we go back and learn about this remote little town that is suspicious of anything and anyone new. But is the New Guy really new? Jana is hoping he is her ticket out of this small world. But is her wanderlust any different from what brought the New Guy here after he has tired of the city? Perhaps the search from greener grass in another field is not the answer to our problems. Where the Road Leads is part of the Narrative Feature program.
With Peter Bradley, directed by Alex Rappoport, is a look at the career of a Black abstract painter. Peter Bradley, first gained attention in the 1970s, but his work has faded into the shadows over the last few decades. He still works every day, focusing on color and has a unique approach to making his art. At times, Bradley likens his art to jazz and to plants. The film essentially lets Bradley tell his own story from growing up in Pennsylvania, where his home was often visited by big name jazz musicians, to time in Detroit and New York, where along with making art, he was a dealer at a major gallery. The film has a wonderful original score featuring the Javon Jackson Quartet. Between the art and the music, this is a film about art on many levels. With Peter Bradley is part of the documentary feature section.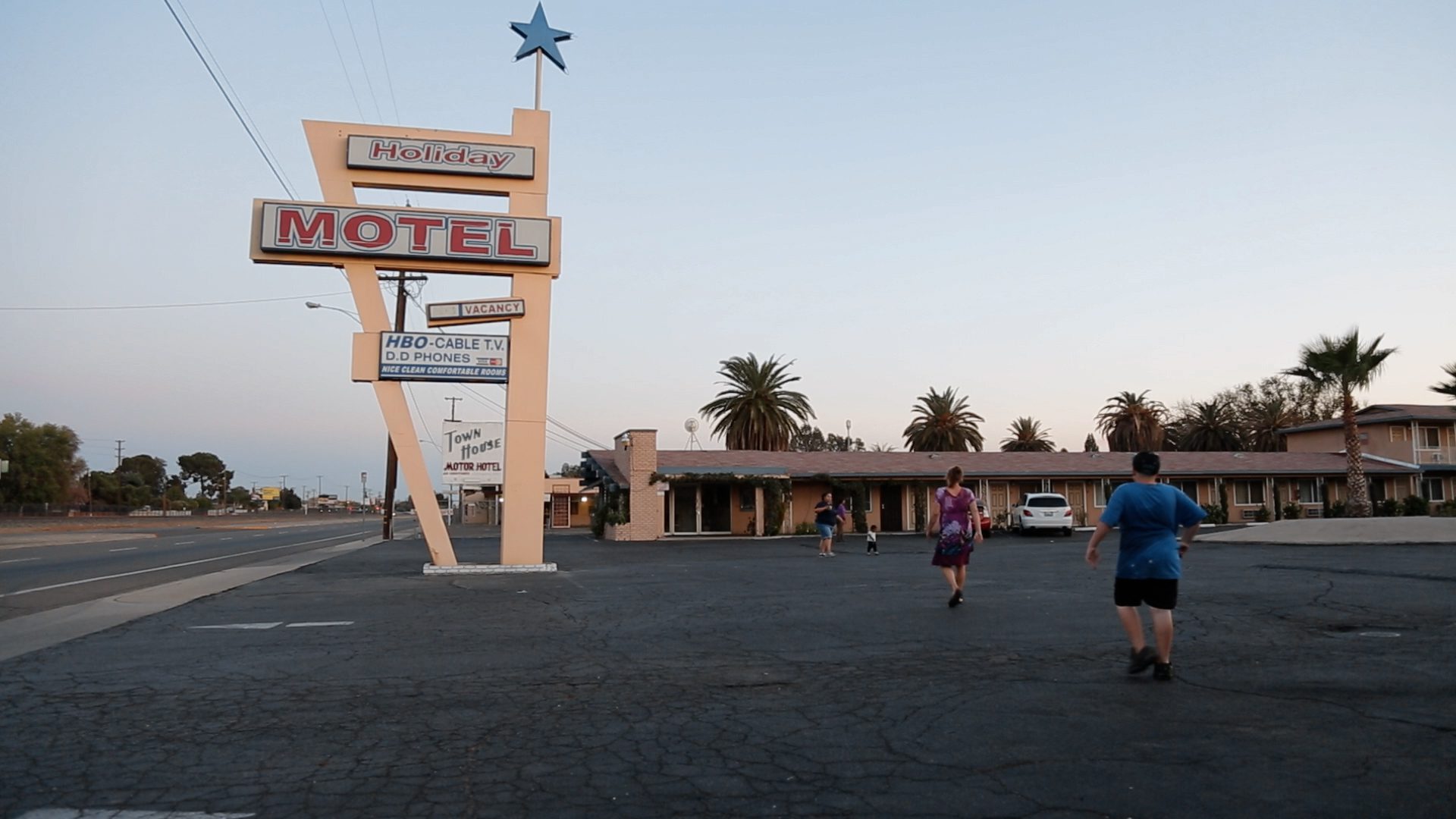 Motel Drive, directed by Brendan Garaghty, focuses on the denizens of motels in Fresno, California. The once busy motels are now nearly empty, except for those who can find nowhere else to live. When the California High Speed Rail is proposed to run right through those motels, they are closed down, making everything even more complicated. The film spends most its time with one family who struggles with housing insecurity and addiction over the seven years this film was made. We especially see the difficulty this involves for children whose educational lives are severely disrupted. The film manages to see the residents we meet (which includes sex workers, addicts, and sex offenders) as vulnerable human beings without judging their decisions and actions. Motel Drive is also part of the documentary feature program.