Tired of living alone, Mr. Link (Zach Galifianakis), an 8-foot tall sasquatch, recruits adventurous (and ego-driven) Sir Lionel Frost (Hugh Jackman) to guide him on a journey to find his long-lost relatives in Himalayas. Along with adventurer Adelina Fortnight (Zoe Saldana), the trio face certain death as they cross the globe searching for the fabled destination of Shangri-La. In the process, they learn that sometimes one can find a family in unexpected places
Tired of living alone, Mr. Link (Zach Galifianakis), an 8-foot tall sasquatch, recruits adventurous (and ego-driven) Sir Lionel Frost (Hugh Jackman) to guide him on a journey to find his long-lost relatives in Himalayas. Along with adventurer Adelina Fortnight (Zoe Saldana), the trio face certain death as they cross the globe searching for the fabled destination of Shangri-La. In the process, they learn that sometimes one can find a family in unexpected places
Written and directed by Chris Butler (Paranorman),Missing Linkcontinues Laika?s streak of well-crafted stories underneath the beauty of stop-motion animation. Though not as well-known a property as Pixar (or even Aardman), Laika has established itself as a company that tells a wide variety of engaging narratives, ranging from the dark edges of?Coralineto the whimsical?Kubo and the Two Strings. While?Missing Linkis far more playful in tone than the aforementioned examples, its story still resonates deeply through its humour and heart. As the arrogant yet likeable Sir Lionel Frost, Jackman effectively pokes fun at the bravado of some of his most beloved characters while Galifianakis? charm is allowed to run wild as the wonderfully innocent (and extremely literal) Mr. Link.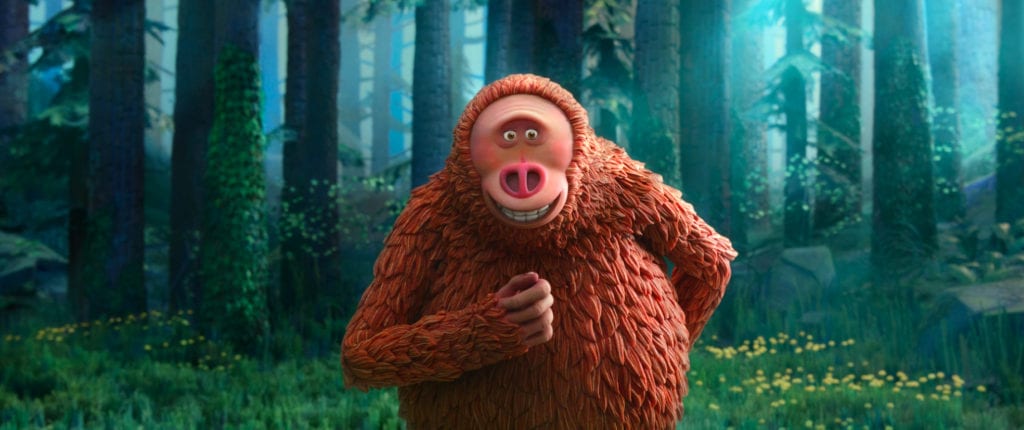 When we first meet Frost, we recognize that he is a man who yearns deeply to belong (and, even more so, feel relevant). Constantly on a quest to seek out the next miraculous discovery, Frost vows to be accepted by a local social club that prides itself on allowing only ?great men? to join. When he hears word of the existence of the mysterious sasquatch, Frost is determined to use this discovery to prove his worth to the group and its judgemental leader, Lord Piggot-Dunceby (Stephen Fry). For Frost, much of his self-worth is tied to whether or not he can be viewed as a ?great man? by others he perceives to hold that position. Joining this club is not an exercise of fun, but rather a manner by which to validate himself.
With this in mind, juxtaposed against Frost?s obsession is the journey of Mr. Link (or Susan, as he prefers to be known). Similar to Frost, Link also desires greatly to be accepted by others. However, rather than seek personal glory, Link simply wants to find a family who accepts him for who he is. (After all, the humans aren?t exactly welcoming.) As a result, he desperately wants to find a home amongst the yeti in the Himalayas, whom he refers to as his cousins. While their motivations may differ, both ?men? ultimately seek the same sort of validation. To them, a love that sees (and accepts) them for who they are brings life? and they are willing to sacrifice anything to find it.
In the end,?Missing Linkis a charming film for all ages with enjoyable characters and genuine laughs. More importantly though, the film speaks to the very human need for a love and acceptance that goes beyond what we do but extends to the very core of who we are.
Missing Link?journeys into theatres on Friday, April 12th.