It?s Mighty time!
Taking a page from other animated series, Mighty Express transports kids to the town of Tracksville, a playful, quirky world that relies on a team of trains and their kid best-buddies to make their deliveries, no matter what. Each of the colourful trains specializes in something different from laying track to transporting kids and all of them need to work together to get their Mega Missions done.
Cheery and fun, Mighty Express is the new series from Spin Masters, creators of mega-hit Paw Patrol. Of course, children?s shows about vehicles aren?t exactly new. From Thomas to Chuggington to Bob the Builder, it seems like there?s always another show about cars, trains or planes ready to take the mantle of next big ?kids? thing. (Even Paw Patrol feels like it?s often as much about the vehicles as it is the dogs, in some ways.) So, what sets Mighty Express apart?
Admittedly, not a whole lot.
Even so,?Mighty Express?is often adorable and is great for preschool kids. Featuring fun characters and bright colours, the show does a good job of creating stories that never scare little ones but also have manageable problems for the team to overcome. I will always champion shows that challenge little ones to deal with their fears and problems without intimidating them and?Express?does so effectively. With each episode, the team learns lessons about caring for those in need and the importance of working together. At the same time, while the problems are important to the characters (like whether or not they?ll miss out on s?mores), they never feel overwhelming, giving kids the opportunity to discover important truths about helping people and being brave.
What?s more, while the show fits neatly within these other kids shows, one of the more interesting aspects of the series is representation. Though the emphasis of the shows is the trains, the human children are diverse in their nationalities, including a Black child as the lead character and a youth who uses a wheelchair. In this way,?Mighty Express?does a good job depicting racial equity to a demographic that does not typically see that in their animated shows.
Charming from beginning to end, Mighty Express is another enjoyable example of endearing programming for young kids. As the trains ?clean up, tune up, hook up? on their adventures, kids will love seeing these characters pop onscreen (and they even may learn something along the way).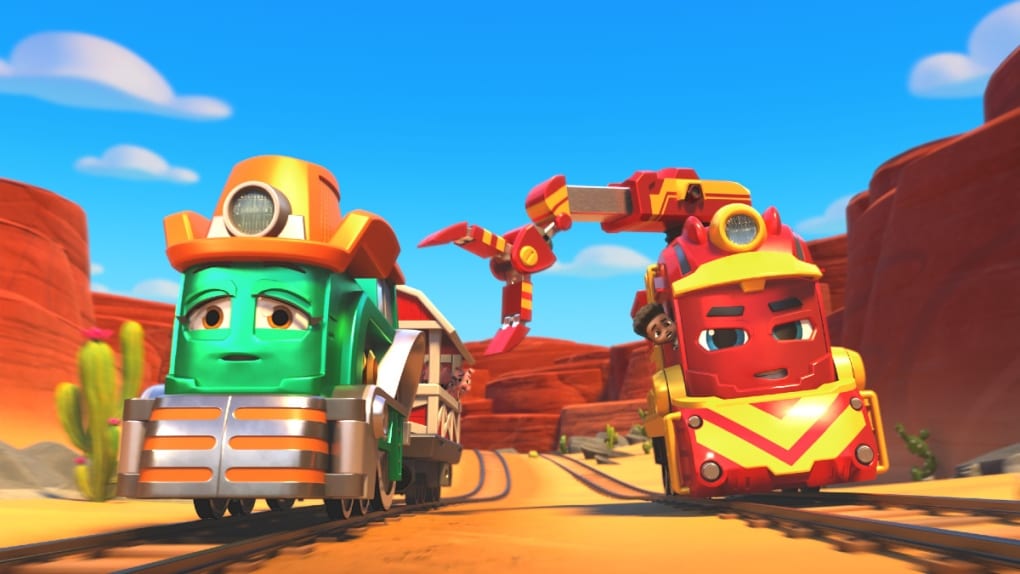 Mighty Express is now available on Netflix.