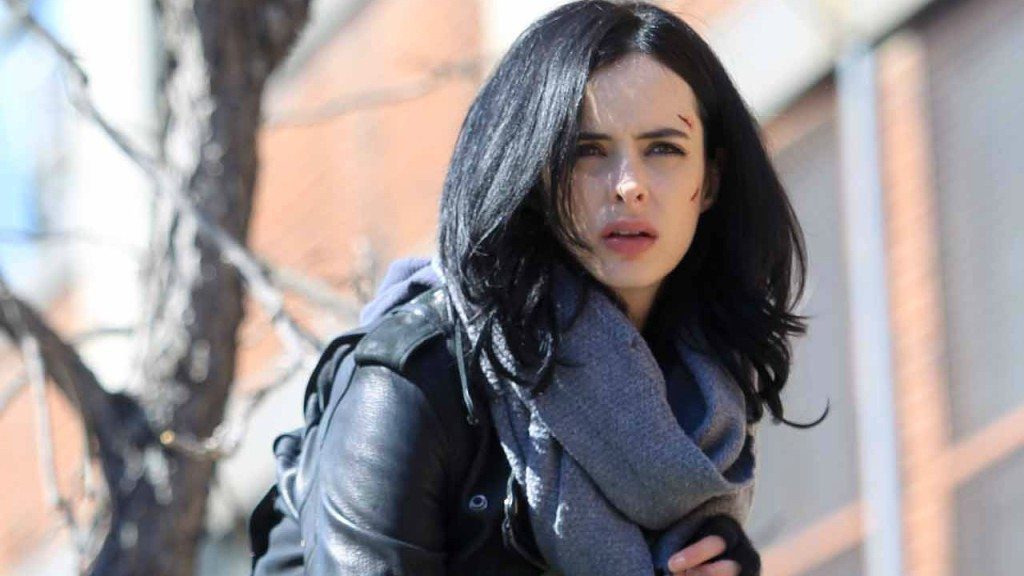 Daredevil?was epic.
That is, the Netflix one, not the star-crossed Ben Affleck/Jennifer Garner one. [Editor's note: it's better than people think, but still.]
When Marvel announced that it's second series on Netflix would focus on little-known female superhero Jessica Jones, I wondered if they had been drinking their own Kool-aid. Sure,?Guardians of the Galaxy was a surprise hit, and Paul Rudd didn't shrink expectations as?Ant-Man. But what were they going to do with a woman who was most famous for being Luke Cage's girlfriend? And seriously, Kristen Ritter? A dramedy maybe, but a brawn-flexing She-Hulk without the green?
I was skeptical.
But by the end of the first episode, I was wildly impressed, majorly engaged, and … scared out of my mind.
While?Daredevil?focused on the external problems that Matt Murdock experiences as a lawyer by day and a masked–and blind–vigilante by night,?Jessica Jones?finds Ritter's heroine struggling internally, mentally and emotionally. While the backstory unfolds over thirteen episodes, it's sufficient to say that Jones has been raped?in every way by Kilgrave (David Tennant,?Doctor Who), whose powers of mind control are like nothing I've ever seen in television.
Having escaped Kilgrave's control temporarily, Jones seeks help (begrudgingly) from her childhood best friend, Trish Walker (Rachel Taylor), whose mother exhibited a different sort of mind control as a child. She also falls into a relationship with Cage (Mike Colter), who has his own relationship to Kilgrave's mind control – and also possesses a unique set of physical abilities. She's begrudging of a lot – like human companionship, common courtesy, and social niceties – but she also cares for the addict down the hall (Eka Darville), even if she can't be troubled to fix the broken window in her Alias Detective Agency office/apartment. She is however gainfully employed by Jeri Hogarth (Carrie-Ann Moss, deliciously cutthroat) to investigate various cases that require Jones' skills and subtlety.
Then, the effect of Kilgrave rises up at the end of the pilot when an innocent girl aptly named Hope (Erin Moriarty) is forced to commit an inexplicable crime. Like?Drive?or?A History of Violence?(or the opening episode of?The Following), the violence of?Jessica Jones?is so shocking and sudden that it is periodically breathtaking. It's the psychosis of Kilgrave that links all of the separate acts together, bringing a series of unrelated events together under one heading – his obsession with getting Jones back.
While the show is ripe with violence, there's little actual physical violence between Kilgrave and Jones. Instead, the focus is left via the camera on Ritter's face, on the way that she wrestles with the emotional and mental scars left by Kilgrave's violation. This is the reality of internal manipulation, as the show depicts a violence that goes beyond the physical scarring of abuse. While mental and emotional abuse may not leave signs of their trauma,?Jessica Jones?shows how dangerous the actual impact can be on the life and soul of the victim. Instead of externally showing the struggle for Jones (which is still exampled throughout the series by the people Kilgrave hurts to get to her), the camera puts an emphasis on Ritter's ability to display a core, internal pain.
Jessica Jones?is unique, not just because it has a female heroine (frankly, both?Supergirl?and?Agent Carter?were already there) but because it takes a superhero motif and uses it to highlight the silent battle of those in recovery from traumatic mental or emotional abuse. Instead of painting it easily one way or another, it shows that Jones' outlets like alcohol and sex ease the pain temporarily, but don't end the problem; at the same time, positive influences like Walker and Cage help, but Jones must make decisions on her own that will lead to closure.
One of the most striking things to me about the series was the ongoing dialogue between Jones and Kilgrave. Kilgrave's obsession has caused Jones much pain by the time the series winds down; in fact, you might say that she's lost everything except for her physical life. But in a pivotal scene, Jones lashes out verbally that he has?caused?all of this (which is true in one regard), but Kilgrave pushes back that Jones?chose?how she would respond.
Well, isn't that the kicker?
While we are often beaten by life, emotionally, physically, or mentally, by things outside of our control. But how we respond is the choice we make – what we do with our pain is our way of asserting who we are and what we're made of. For?Jessica Jones, the debate is over whether or not she is a (super)hero or merely a pawn. For her own desires to be in control, to maintain her own identity and individuality, she realizes that she can't achieve that by hiding who or what she is, or hiding what has been done to her. To achieve success, to regain her life, Jones will be forced to embrace her pain, her community, and her responsibility – it's a well-told superhero motif, but this time, the experience of growth is more than skin deep.