?Without a boat you lose your way.?
Is it possible to live in a rapidly changing world and stay true to the past? If we start giving up bits of our heritage, will there be anything left of it? Traditional ways of life compete with modernity in Alex Camilleri?s Luzzu.
On Malta, Jesmark (Jesmark Scicluna) fishes in the ways of his family for generations in a brightly colored luzzu boat. The boat was his father?s, and his father?s, and his father?s. Jesmark?s baby footprint is painted on the inside of the boat. He goes out fishing each day, but it is hard work with little payback?especially when trawlers are catching far more, but destroying the ecosystem in the process. When his boat develops a leak, he brings it ashore until he can replace the bad piece of wood.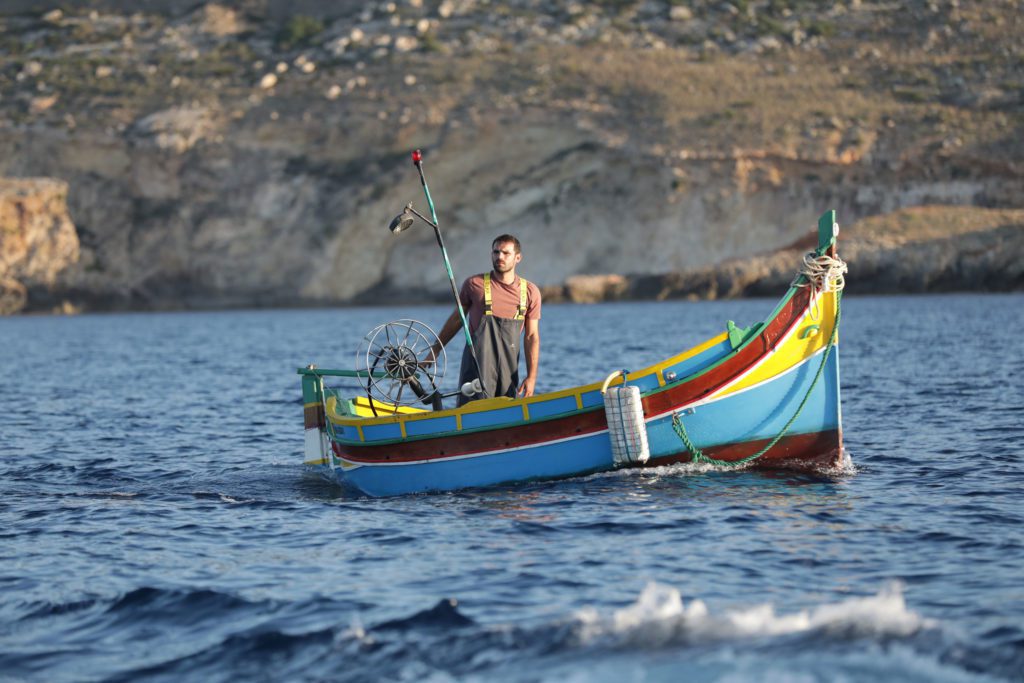 But Jesmark is also a family man. His wife (Michela Farrugia) and infant son depend on him, and medical bills for the baby are beginning to grow. Jesmark could take a payout from the EU that wants to decrease the number of fishermen, but that would mean giving up fishing forever and destroying the boat. But Jesmark has also discovered the shady side of the fish market, and has begun to attach himself to the black market, moving illegal catches and other goods on and off the island.
Will this be the answer to his family?s needs? Will this move into modernity be an abandonment of past generations? Will it be selling a bit of his soul?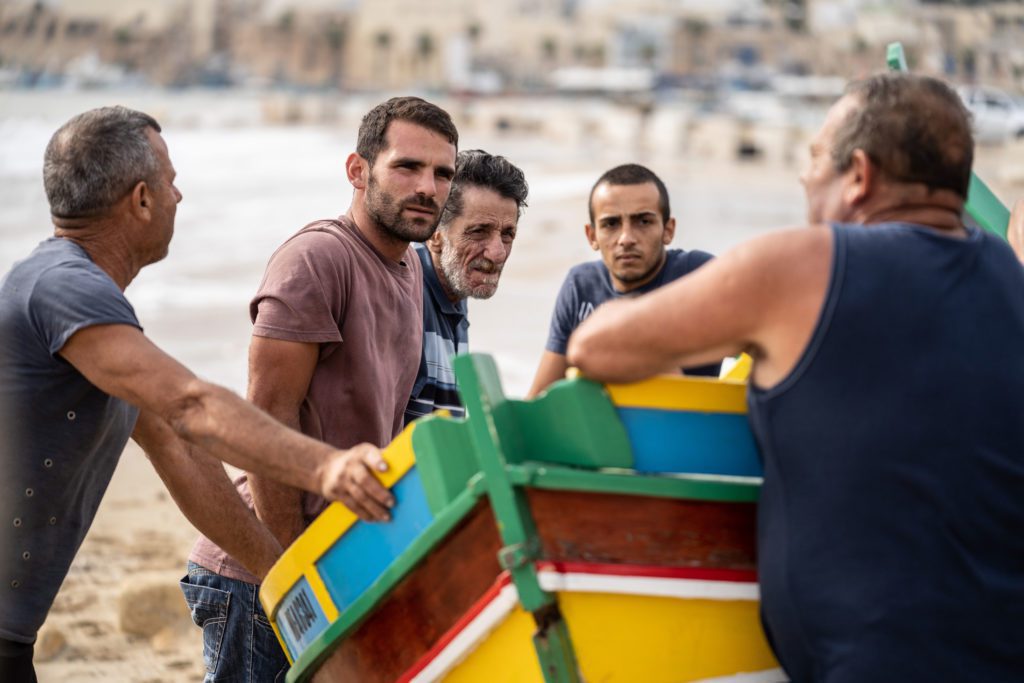 There is certainly a bit of romantic nostalgia about Jesmark?s attempt to live as his father and grandfather had done. It is heartbreaking to think of the beautiful luzzu being destroyed?not just because of its beauty, but because of all that it means to Jesmark.
But the world of his father and grandfather is long gone. Things have changed. It really doesn?t matter if things are better or worse because of the change, it is the reality. Those changes aren?t sudden, but they accumulate year by year by year.
The film concludes with a paraphrase of ?the Ship of Theseus?, an ancient thought experiment that dates back to ancient Greece. If you replace the pieces of a boat one at a time, when everything has been replaced is it still the same boat? As we watch Jesmark working to replace the bad wood on his luzzu, we know that this is just the most recent of many repairs that he, his father, and grandfather must have made on that boat. Is that really the same boat as his ancestors fished in?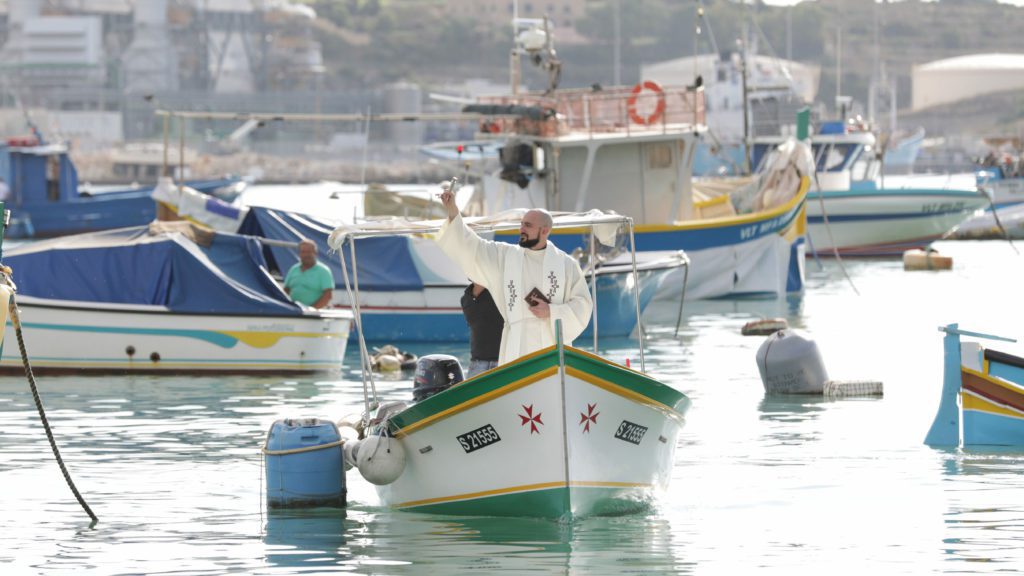 But even more, this is a story about life. As we see the world change piece by piece?as societies shift bit by bit?as families go through good and bad times?as individuals face new situations and needs?are they still the same person, family, society, or world as before?
These are questions and processes that we face often?it could be at work, in churches, in schools, in personal relationships. We may often feel the pain of loss about what once was. But perhaps we can also find a way to celebrate the continuity of things through the changes.
Luzzu is playing in select theaters.
Photos courtesy of Kino Lorber.