In both love and life, everyone needs a second chance. And a third. And a fourth. And so on.
Lorelai follows Wayland (Pablo Schrieber) as he emerges from prison for the first time in over a decade. After finding work and a place to stay, Wayland settles in to his new life, looking for a fresh start. However, when he reconnects with his old flame Delores (Jena Malone), the two find that their feelings for one another remain. When they (re)start up their relationship, they find that they have both changed. While Wayland has the marks of a jail term on his soul, Delores now has three children of her own. As their relationship begins to heat up, both Delores and Wayland must decide if this is really the type of life that they were hoping for and, if not, what that really may be.
Written and directed by Sabrina Doyle, Lorelai provides a window into the challenges of relationships. Written with simple beauty, Doyle offers a story that feels like a romance but really becomes a coming-of-age tale. Although there are moments that roar with fury, Lorelai is generally a quiet piece, pregnant with feeling and frustration. In other words, while Doyle?s script often invests itself in simple moments of life, each moment feels like it matters. Credit must also be given to the performances here as they embue their characters with deep seeded frustration and hurt.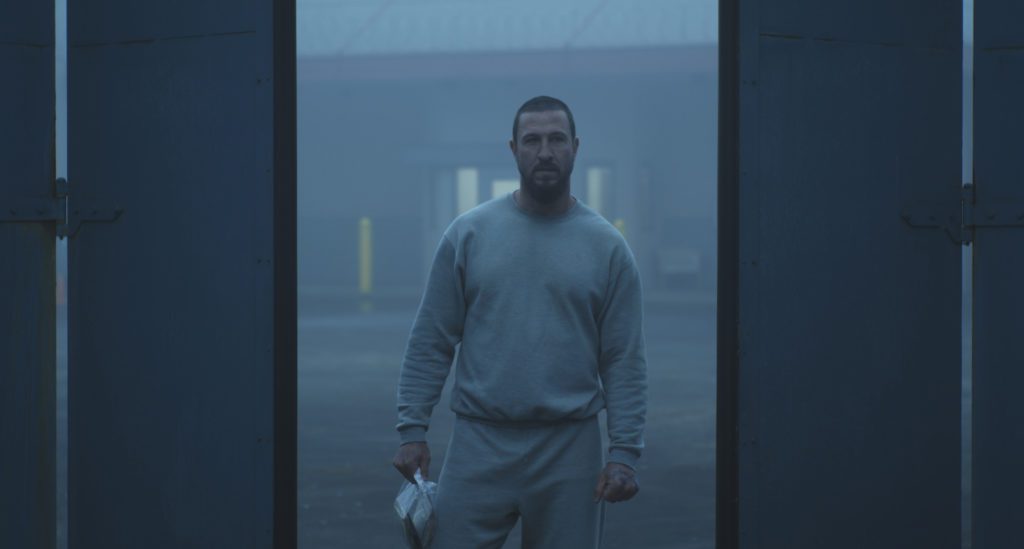 With this in mind, the two leads work remarkably well together as they fill their characters with sadness and softness. Although the film centres on the Pablo Schrieber?s charismatic performance as Wayland, it?s Malone?s that gives the film its life. Malone?s raw enthusiasm and energy pops in every scene, whether she?s been playfully seductive or painfully struggling. In each moment onscreen, Malone feels fully present and authentic, allowing her joy and brokenness to shine through. While Shrieber is enjoyable as Wayland, Malone?s performance is often remarkable.
At its heart, Lorelai is an unflinching examination of love and family. After having left prison, Wayland is a man without direction. When he reconnects with Delores, old feelings resurface quickly and sparks between them ignite. However, when he becomes a part of her family, the tensions begin to mount within him. Suddenly, this former lone wolf becomes responsible for picking kids up from school and contributing financially to the household. At the same time, Dolores is not entirely emotionally stable. Earning little as a housecleaner yet saddled with three mouths to feed, she is burnt out and frustrated herself and cracks begin to appear in their relationship.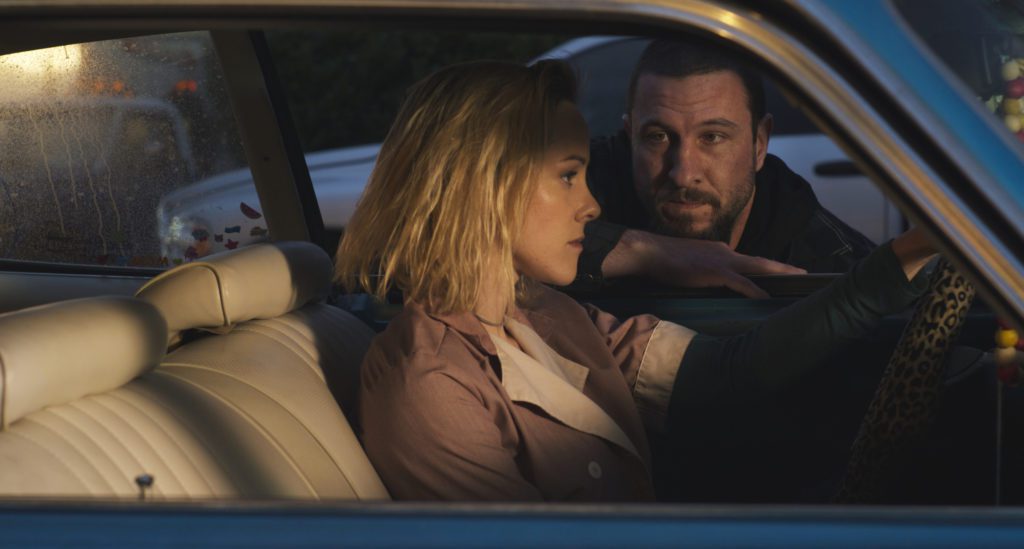 But the most endearing part of this film is their undeniable desire to do better.
Both Delores and Wayland recognize their own brokenness and want to make better decisions. Despite his past with bikers and meaningless one-night stands with women, Wayland wants to change. Meanwhile, while she has been crushed by her life choices, Dolores too wants to set a better example for her kids. Together, their relationship has the potential to derail their progress or further heal their souls. In this way, Lorelai simply feels authentic. Despite their undeniable chemistry, there?s a tension within their relationship and the film never hide the struggles of growing up while growing together.
With heart, humour and heartbreak,?Lorelai?is a relationship worth exploring. Led by some good work by Schrieber (and some great work by Malone), the film is an honest look at starting over in life and learning who you are. Love requires second (and third and fourth) chances and this particular?story shows the cost and reward of committing to grow together.
Lorelai is available on demand on Friday, July 30th, 2021.