Kubo (Art Parkinson) finds himself on a quest, searching for his deceased father's sword, breastplate, and helmet, with the help of a talking Monkey (Charlize Theron) and the absent-minded warrior Beetle (Matthew McConaughey). Hot on their heels are the evil Sisters (Rooney Mara) of Kubo's dead mother?and the grandfather, Raiden the Moon King (Ralph Fiennes). Filled with stirring emotional dialogue and excellent samurai-influenced action sequences,?Kubo and the Two Strings?was an intelligent animated film for the whole family.
There are too many twists and turns that shouldn't be given away to dive much more into the plot of the story. But the elements that Laika, Travis Knight's animation company, compiled in both the story and the presentation is absolutely breathtaking.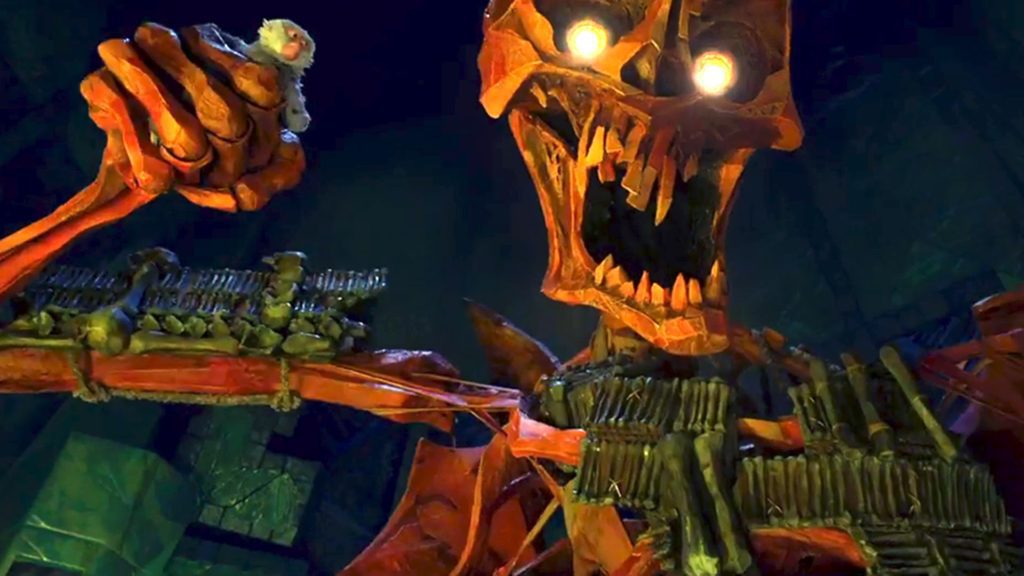 A few of the sequences are exceptionally intense, and the subject matter takes this well beyond the normal animated fare. While?Zootopia?is one of my favorite films of the year, animated or otherwise,?Kubo and the Two Strings?is the second-best animated film, zipping past?Secret Life of Pets?and?Finding Dory?(and it's not even close). For the company which previously delighted me visually with?The Boxtrolls?and?ParaNorman, this one's storytelling and visuals are gold.
Drops of water in the opening scene, the use of light and dark, the integrated speed of the action – all of these make the film dazzle. But there's something about the music as well in Dario Marianelli's use of sounds (the village marketplace is worth just listening to) and music, which ties into the plot as well.
Kubo has a moment where he must choose what he will combat evil with. Will he use the sword and weapons of his father, or will he choose the music, the magic, that his imagination empowers for something even fiercer and deeper than he might have expected? Like the shepherd boy David espousing King Saul's weapons for his sling and stone, Kubo's decision puts love as the central focus of his power. In the end, that changes everything, with a finale that I found stunning – and surprising. In the end, love wins.