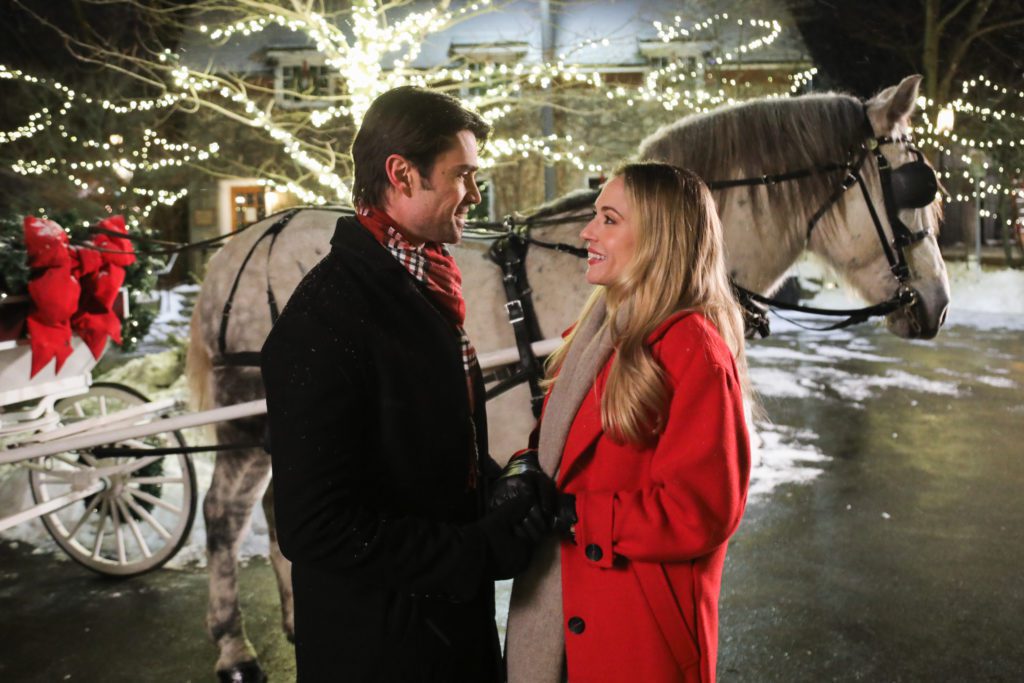 There?s something about the holidays that invites Christmas romances. Whether it?s the warm feelings of family, hope or just the egg nog talking, the ?Christmas movie? has become a time-honoured tradition.
Now, with It Takes a Christmas Village, we are introduced to mayor Alex Foster (Brooke Nevin) as she attempts to prevent some inconvenient construction from putting her town?s shops out of business over the holidays. With only six days until Christmas, Alex comes up with an idea: a Christmas market where local businesses can get their materials to the public. However, the only location available is on the Hawkins? farm? and tensions over past business failings have not been forgotten by the local town folk. As Alex approaches reclusive Darcy Hawkins (Corey Sevier) about the project, she potentially sparks a new romance but also fans the flame of old family feuds in the process.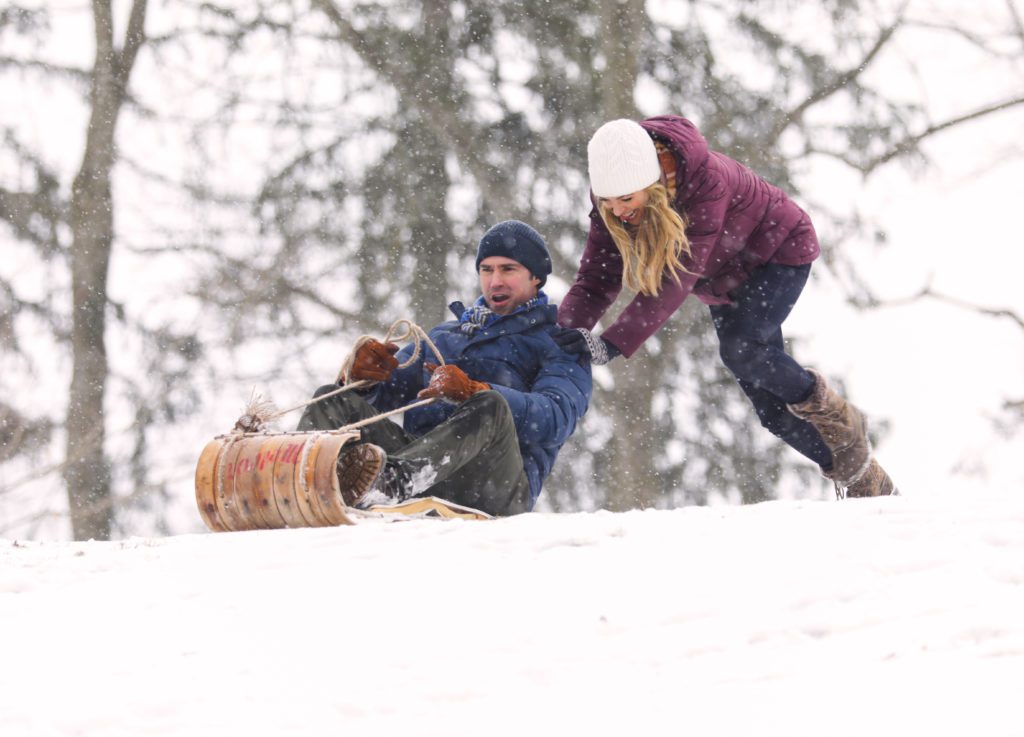 Directed by Corey Sevier, It Takes a Christmas Village is a heartwarming and simple romance that fits very neatly into the holiday season. Without question, this is the time of year when television holiday films are often defined by Hallmark romances and certainly, this definitely falls into that category. Anchored by warm chemistry between Sevier and Brooke Nevin, Village?s simple storyline moves along well. What?s more, because the film was shot in the cold Hamilton, Ontario winter, the visuals feel particularly grounded in their holiday realism. (Though most films like this shoot during the summer months, there?s absolutely no fake snow here.) Like many others before it, Christmas Village leans into the nostalgic elements of the holiday while also offering a rather straight-forward formula with its script. However, that?s not a criticism.
In fact, it?s precisely the point.
In all honesty, there?s something beautiful about the simplicity of this Village. Written by Kate Pragnall (who is also Sevier?s wife), the film may have a familiar premise but so too does it also feel like a cup of warm cocoa on a cold winter?s evening. The stakes seem high and noble?saving the small businesses of the town at Christmas!?yet somehow seem manageable as well. (Mayor Alex?s Christmas Market is literally assembled in less than a week, despite its massive size and scope.) The romance moves relatively quickly after a chance ?meet/cute?. Family rivalries are put aside over a snowball fight. While there are those who would criticize this style of storytelling, these films consistently maintain a wide-reaching audience. And with good reason.
Without question, this is comfort cinema.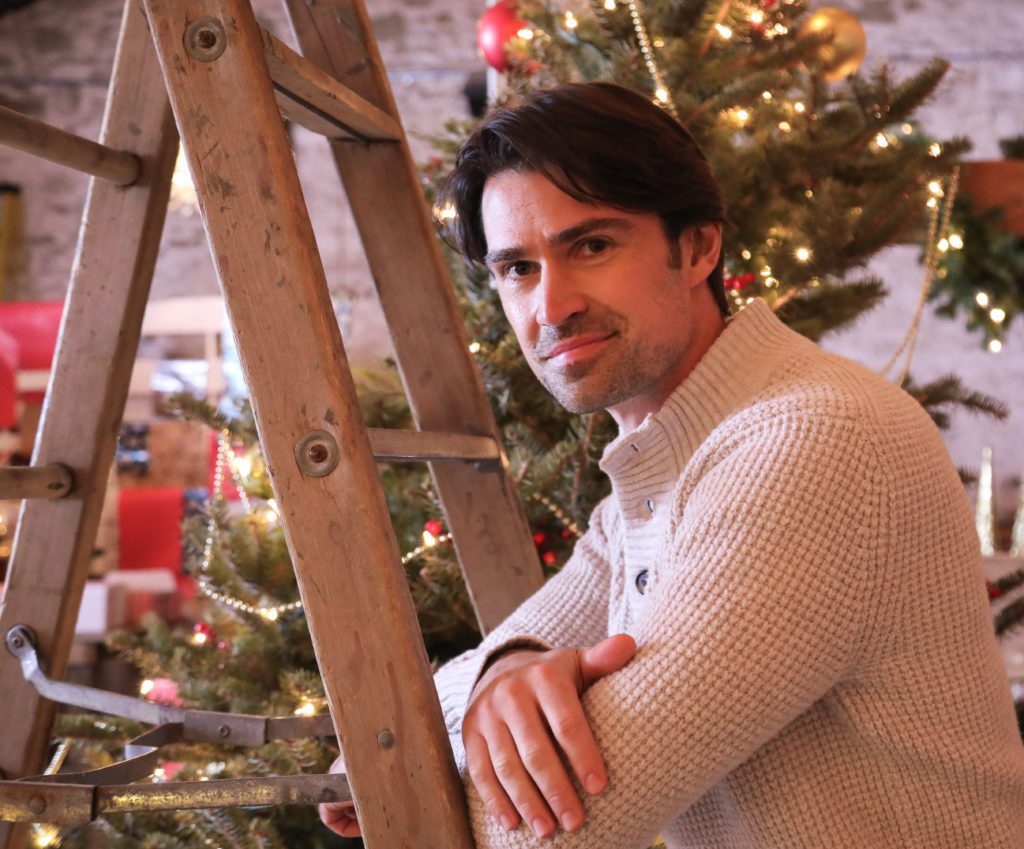 However, it?s also worth noting that the film delves into conversations surrounding moving forward from your past. Because their business decisions damaged the town many years earlier, the Hawkins name is associated with pain and hurt. Despised by the community for the actions of his father, Darcy chooses to stay out of sight and lives as a recluse with his grandmother. Complicating matters is the fact that Alex?s father struggles to see past his experiences with the elder Hawkins as well.
Even so, for Darcy and Alex, they refuse to be bound by events that took place many years ago. As a result, despite their families maintaining a rivalry that has lasted a generation, Alex and Darcy are attempt to right those wrongs. Whereas Alex?s father believes the Hawkins name cannot be trusted, Alex does not agree. At the same time, Darcy still (albeit reluctantly) opens their family?s farm up for the city to use for their Christmas market. This is a story which reminds the viewer that the sins of the (literal) father must not be bestowed upon the next generation. Regardless of what came before, Alex and Darcy can look forward to building something new.
Together, they can chart a new path.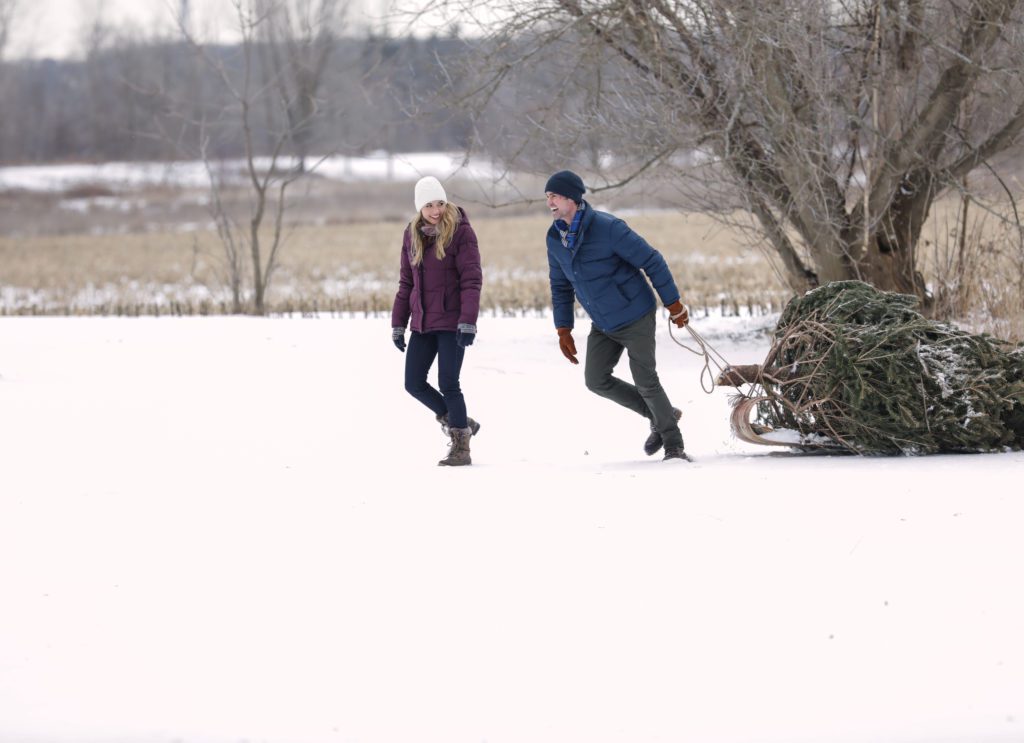 Heartfelt and warm, It Takes a Christmas Village is an entertaining piece that feels like a family affair. At its heart, Village is a feel-good romance that simply wants to invite you to enjoy it with those around you. There is a sweetness inherent to its storytelling that manages to charm, even in the midst of its formula. In addition, the genuine affection sparking between Nevin and Sevier makes this one of the more enjoyable additions to the Christmas holiday calendar.
So, grab a hot cocoa and enjoy.
To hear our conversation with star Brooke Nevin and director/star Corey Sevier, click here (YouTube) and here (audio).
It Takes a Christmas Village is now playing on Super Channel and will be available on VOD/Digital on December 22nd.