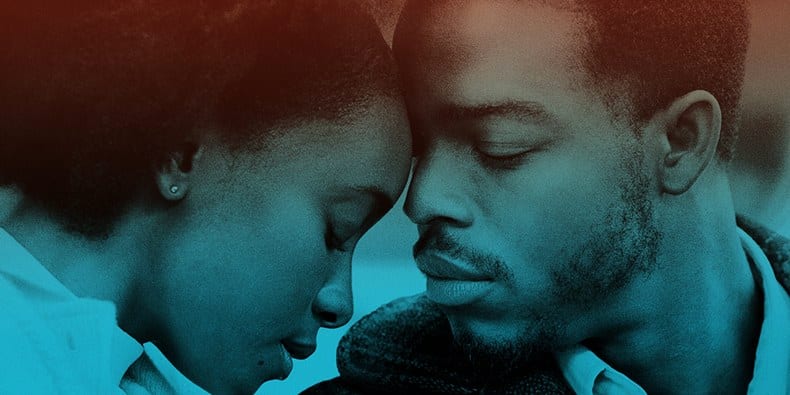 ?Every black person born in America was born on Beale Street, born in the black neighborhood of some American city, whether in Jackson, Mississippi, or in Harlem, New York. Beale Street is our legacy.?
? James Baldwin, If Beale Street Could Talk
Set in early 1970s Harlem, If Beale Street Could Talk?tells the story of?Tish (Kiki Layne), a young woman?who vividly recalls the passion, respect and trust that have deeply connected her to her artist fianc?, Fonny (Stephan James). Having known each other since childhood, the couple dream of a life together, yet their wistful dreams are thrown off-course when Fonny is unjustly arrested for a crime he did not commit.
Based on the book of the same name by James Baldwin, the latest offering from director Barry Jenkins (Moonlight) weaves a complex narrative that entrances as it unravels. Featuring incredible performances throughout (especially from Regina King), Beale Street feels authentic in its portrayal of the African-American experience. Like Moonlight, Jenkins wisely opts to use relative newcomers in most of the key roles, allowing the audience to focus on the performances themselves as opposed to the film?s ?star power?. While very different than Moonlight, Beale Street?continues to showcase Jenkins? talent as a storyteller and his unique ability to craft engaging and authentic characters.
What?s more, there?s an intrinsic beauty in Beale Street?that serves as a reminder of the magnificence of life in the moment. Takes are long and slow moving, characters speak poetically and every scene plays out in such a manner as to make you appreciate every second. In a world where quick cuts and shaky camera work are used liberally to create tension, Beale Street?wants you to feel every breath and note offered by its cast. In fact, the film seems to move visually like jazz, carrying the ebb and flow of musical transitions within its dialogue and structure.
While the pacing may frustrate those who are looking for the wildness of modern film, Jenkins makes no apologies for his style. Although the film takes place in 1970s Harlem, the film somehow feels timeless. Through his visual style and lyrical tone, Jenkins not only highlights the tragedies and brokenness of the African-American experience in '70s America, he also celebrates every moment as part of a vast tapestry of life. The film recognizes that, in the midst of struggle and mourning, there still remains a sense that every second?and every soul?has value and meaning. We know that every moment in life matters, because every moment carries life within it. As a result, Beale Street?is somehow both scathing and wondrous at the same time.
In the end, If Beale Street Could Talk, it would undoubtedly speak to the value of every soul that is encompassed within it. Emphasizing every breath and moment as something of value, Beale Street?speaks life into the pain and suffering of its characters, offering hope in the midst of hopelessness.
Special features on the Blu-ray combo pack include commentary by director Barry Jenkins, deleted scenes, and the featurette, "If Beale Street Could Talk: Poetry in Motion."