?Me and this fat kid
We ran and ate and read books.
And it was the best!?
In Hunt for the Wilderpeople, an urban foster child is placed with a rural couple. It doesn?t seem like a very good fit. Ricky Baker (Julian Dennison) is described by the child services worker (Rachel House) as ?a real bad egg?. He has a record of many crimes and many placements that didn?t work. Bella Faulkner (Rima Te Wiata) is optimistic that all will be well. Her husband Hec (Sam Neill) seems less convinced. Soon, however, Bella?s unconditional love and acceptance helps Ricky bond with his new ?Aunty? and ?Uncle?.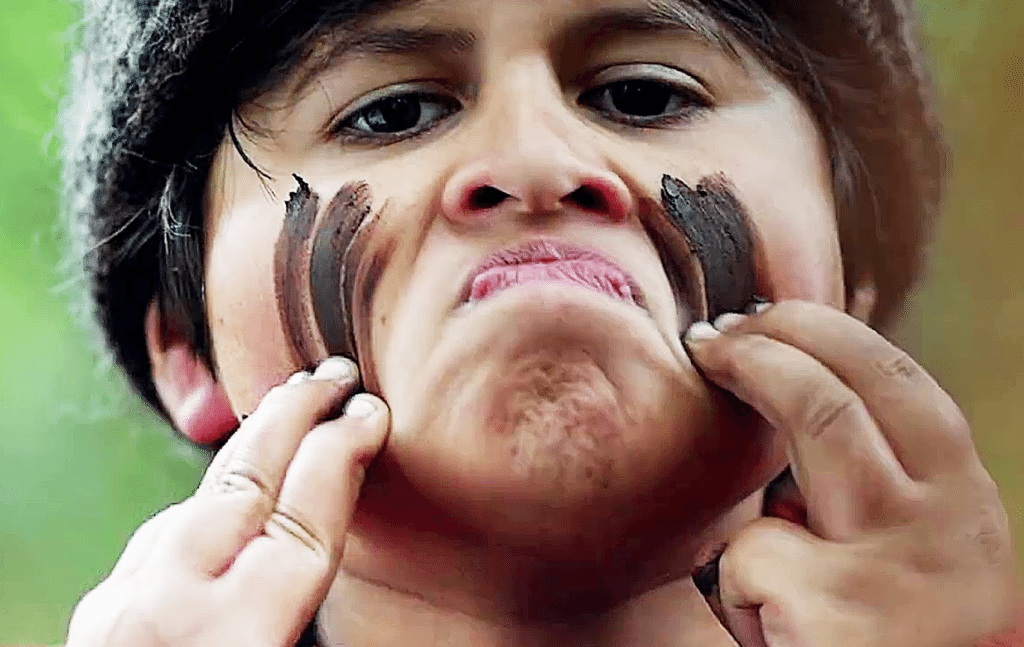 But when Bella dies suddenly, child services plans to return Ricky to state custody. Ricky heads off into the bush. Hec goes off to find him. Soon they are the subjects of a nationwide manhunt. Even though Ricky and Hec are very different, and don?t much like each other, they have to depend on one another to survive and avoid being found. Naturally, all this time together creates a special bond between them. Along the way there is some very good comedy as the two learn to appreciate the differences they have?and the things they hold in common. Along the way they discover some ?majestical? landscapes that highlight New Zealand?s beauty.
Ricky (as is often the case in such films) is the more emotionally mature of the two. Through all his troubles, he has had to spend time with those who help him ?process? the things of life. For example, Ricky creates haikus to express his feelings. He brings some of those ideas to Hec?s life.
It turns out that Bella was a rescuer. In both Hec and Ricky she found people who needed rescue?and through loving them added much needed love to her own life. Now without Bella, Hec and Ricky need each other to be rescued from a world that doesn?t know how to deal with either of them. Ricky would soon fall through the cracks of the foster system (as he has been doing for years before Bella took him in). Hec would be totally alone with nothing worth living for.
In Ecclesiastes 4:9 we read: ?Two are better than one, because they have a good reward for their toil. For if they fall, one will lift up the other; but woe to one who is alone and falls and does not have another to help.? (NRSV) Hunt for the Wilderpeople is a cinematic version of those words.
Photos courtesy of The Orchard.