?It takes some time to learn to like yourself.?
Bora Kim?s semi-autobiographical coming-of-age drama House of Hummingbird takes us inside the struggle of a middle school girl as she keeps looking for something in her life that will bring emotional nurture and fulfilment.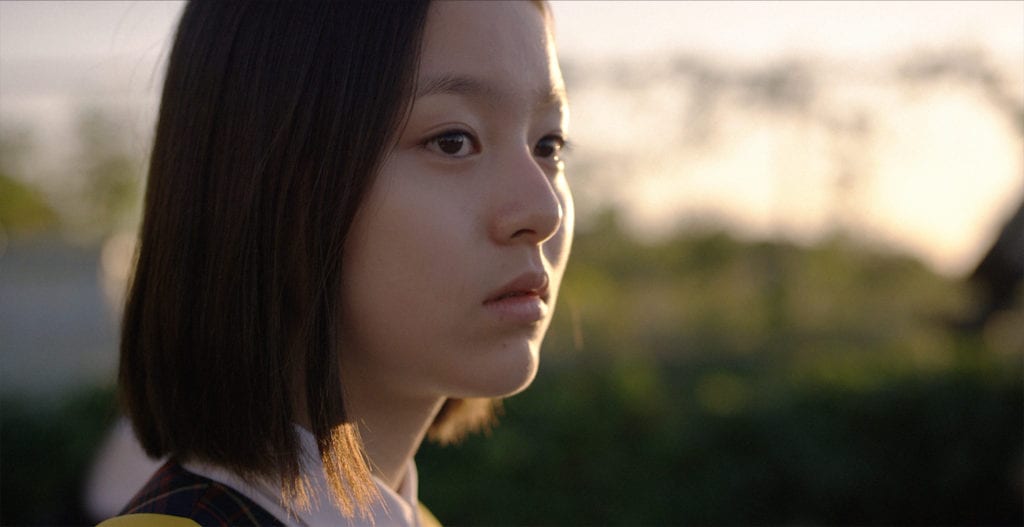 Eighth grader Eun-hee (Ji-hu Park) is seen by many of her classmates as a bit slow and doomed to a life serving them. What joy she finds is in drawing comics. Her older brother is abusive. Her older sister a bad role model. Her mother struggles with chronic pain. Her father is demanding. There is little nurture to be found at home. Even when Eun-hee finds a lump under her ear, she must deal with the doctors herself. She makes an occasional friend, both male and female, and even has some tentative romantic experiences. But her friends seem to go off with others, leaving her alone.
Her life brightens when she meets Yong-ji (Sae-Byeok Kim), her new Chinese tutor. Yong-ji is young and pretty. And she smokes! But what really makes Yong-ji special is that she notices Eun-hee. She is willing to talk with her and listen to her. She treats her as a real person. These interactions give Eun-hee a glimpse of what she may become. Yong-ji gives Eun-hee bits of insight that could help her as she struggles to find her place in life.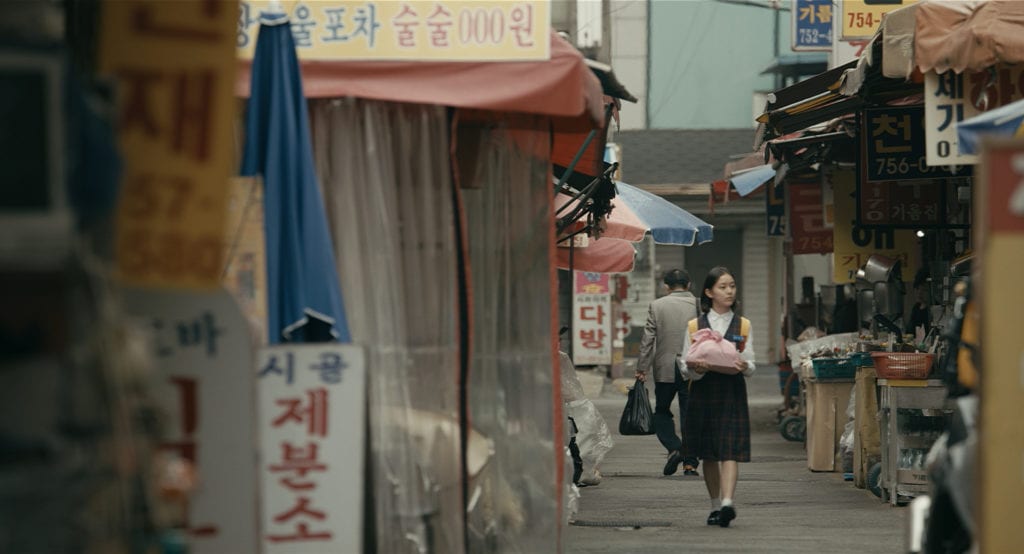 The film is set in 1994, and from time to time key news stories mark the passing of time. First the beginning of the World Cup, then the death of North Korean leader Kim Il-Sung, and eventually the catastrophic collapse of the Seongsu Bridge that left 32 people dead?and is a pivotal point in the film. There is a sense that Korea as a whole is going through transitions, just as Eun-hee is facing constant change in her life.
Eun-hee is at an interesting coming-of-age point. There is something about the uncertainty and insecurities of eighth grade that makes it especially conducive to such examinations. One might compare the 2018 American film Eighth Grade. Although the American film was told with much more comedy, both films reflect the difficulty of that age. Eun-hee captures a bit of that difficulty when she ponders ?When will my life start to shine??
Such feelings are not limited to fourteen year-olds. Coming-of-age films, such as House of Hummingbird, aren?t just about looking at how difficult growing up can be; they offer us a chance to reflect on our own issues of facing a world that is filled with abuse, abandonment, and grief. Perhaps the key to happiness is, as with hummingbirds, constantly searching for the sweetness that may come our way.
House of Hummingbird is available on Virtual Cinema through local theaters.
Photos courtesy of Well Go USA