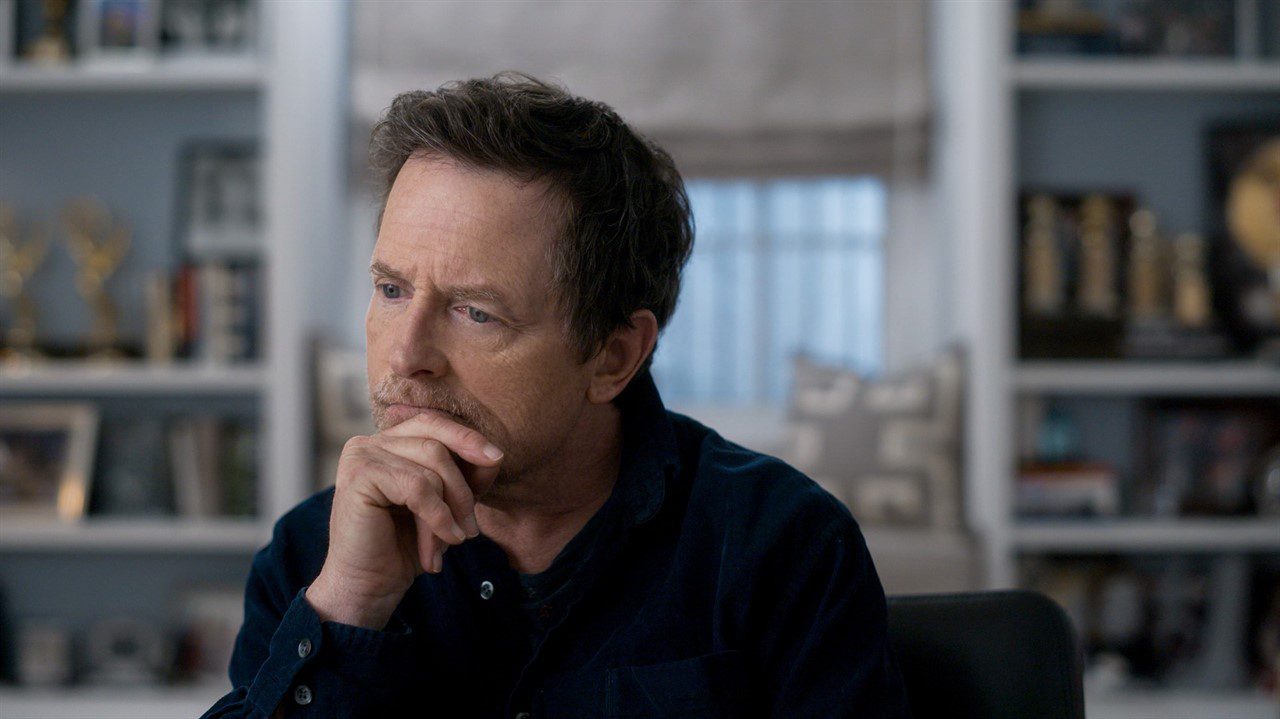 In life, when can we be still?
That's the question Michael J. Fox had to face in the wake of his diagnosis with Parkinson's. But, as his new documentary Still reveals it was also a question that he tried to avoid for as long as he could. The film delves into the life story of Fox and looks at his struggles growing up as a kid that was smaller than everyone else. Even so, his size would ultimately be the unique charm that landed Fox many of his most famous roles and, more importantly, his breakthrough in Hollywood. From there, we witness his meteoric rise to fame and success and his marriage to his loving wife, Tracey, whose love carried their family even before Michael's battle with Parkinson's.
His diagnosis brought upon a grand sense of panic for Michael. For a young man at the peak of his fame, this seemed to be the worst thing that could ever happen to him. So, he ran. For seven years, the world knew nothing about his disease. He would ensure that something was always in his left hand for him to fiddle with so that they wouldn't notice his hand shaking. He'd pop his pills furiously under the anxiety that at, any moment, he'd become stumbling mess. In many ways, he'd always been running and Fox reflects on how he was always moving as a kid through his teens. Fox found that he always needed to express himself through movement and kept needing to go somewhere else. At first, it was for practical reasons, like escaping the bullies at school who would pick on him because of his smaller size or to impress the girls in drama club.
To him, laughter was the key to it all. It was the key to his confidence for so long that it's what gave him the charisma that made him the nation's favorite young star in Back to the Future and Family Ties.
But, when that movement was gone, Michael had to learn to start and be still.
It was through the moment in his life tbat he could find what was important to him, still express himself comedically and to cherish his family. The two often comedically collide because Fox's disease has caused him to stumble as he has continued to live life on his terms. At the same time, it has made him a fuller man who, in his longer time away from acting, has been able to express himself without hiding behind the mask of a character. It has also allowed him to use his influence to continue and grow his foundation that fights against the tyranny of Parkinson's.
Still: A Michael J. Fox Movie is now playing at HotDocs '23. For more information, click here.