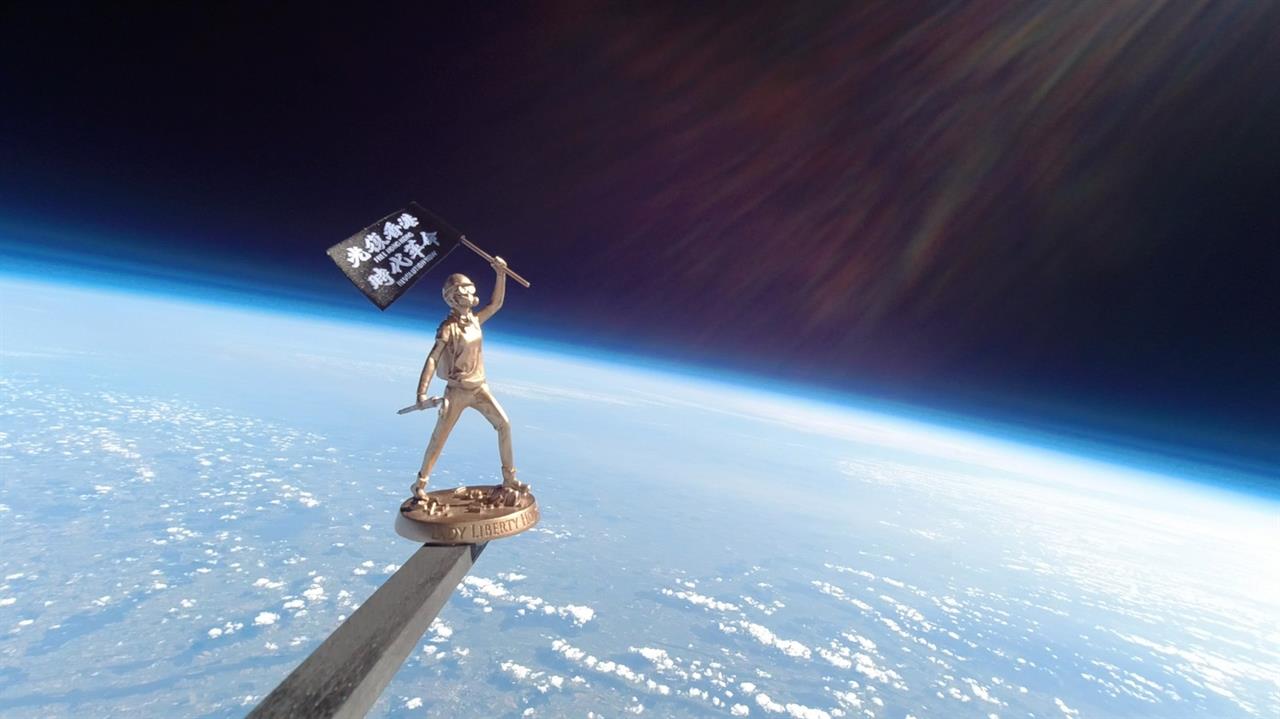 At first, she became obsessed with the teen counter culture that was thriving in New York and Los Angeles. However, after returning from the UK in 2014, she started to document the resistance to the Chinese control over Hong Kong. The defiance began with thousands of protestors in the streets, using umbrellas to shield themselves from the tear gas of the riot police. Carrying a statue of Lady Liberty Hong Kong as a symbol of freedom, this was the first example of art used as a form of protest.
However, with the rise of the internet, 2019 saw an increase in rebellion. Suddenly, the young people who were the driving force behind the insurrection could use the web to protect themselves from the authorities, heighten their creative horizons and strengthen their outreach. This scared the Chinese government and so, in 2020, they enacted the national security law which essentially threatened life in prison and extradition for anyone who protested against the government or made any action against them in physical or artistic form. For many, this erased the new wave of Hong Kong art. But others saw the potential that was emerging from the threat of silence. To some, it gave them a stronger chance to be creative.
The film's most impactful scenes display how art can unite us. From the simple statue of Lady Liberty to a dance concert, the sounds, movement, light and colors of these artists engage Hong Kong's most vulnerable populations and have done so for a long time. They understand the need to not let their voices be silenced but to find new doors towards freedom of expression. They know fresh ideas can spark hope for a generation that will never know the Hong Kong of old. There is an undeniable joy in art, creativity and community, which is the anthesis to any authoritarian regime. Mixtape gives the viewer hope for a vibrant and free Hong Kong that may have impactful creative voices who bring joy and connection to a city that has struggled against the chains of tyranny.
Hong Kong Mixtape is now playing at HotDocs '23. For more information, click here.