In the Finnish film Hatching, from director Hanna Bergholm, a girl from a seemingly perfect home looks for love in an unusual source, but it leads into a very dark and destructive place. It?s part horror film, part coming-of-age story, and part magical realism.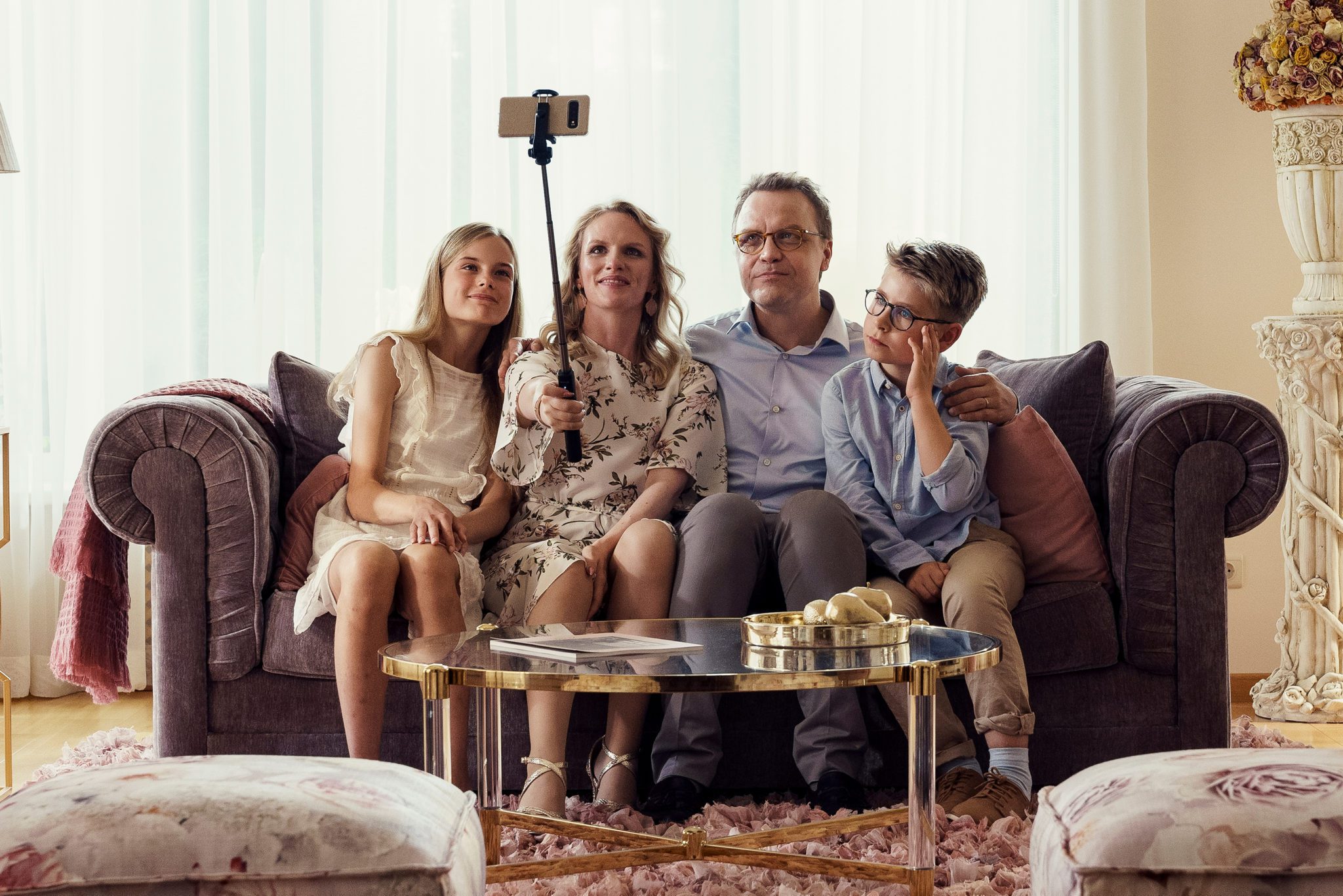 Twelve year old Tinja lives in what appears to be a perfect family: Father, mother, Tinja, and her younger brother. Her mother is an influencer with a vlog titled ?Lovely Everyday Life?. Their home is tastefully curated with nothing out of place. Tinja is an aspiring gymnast, who can?t quite achieve the perfection her mother expects (and needs to fulfill the image of her vlog).
When Tinja finds an egg in the woods, she brings it home and secretly nurtures it in her room. There it grows and grows until it eventually hatches with a monstrous being. Tinja names it Alli. Tinja tries to keep Alli hidden, but as time passes, Alli looks more and more like Tinja.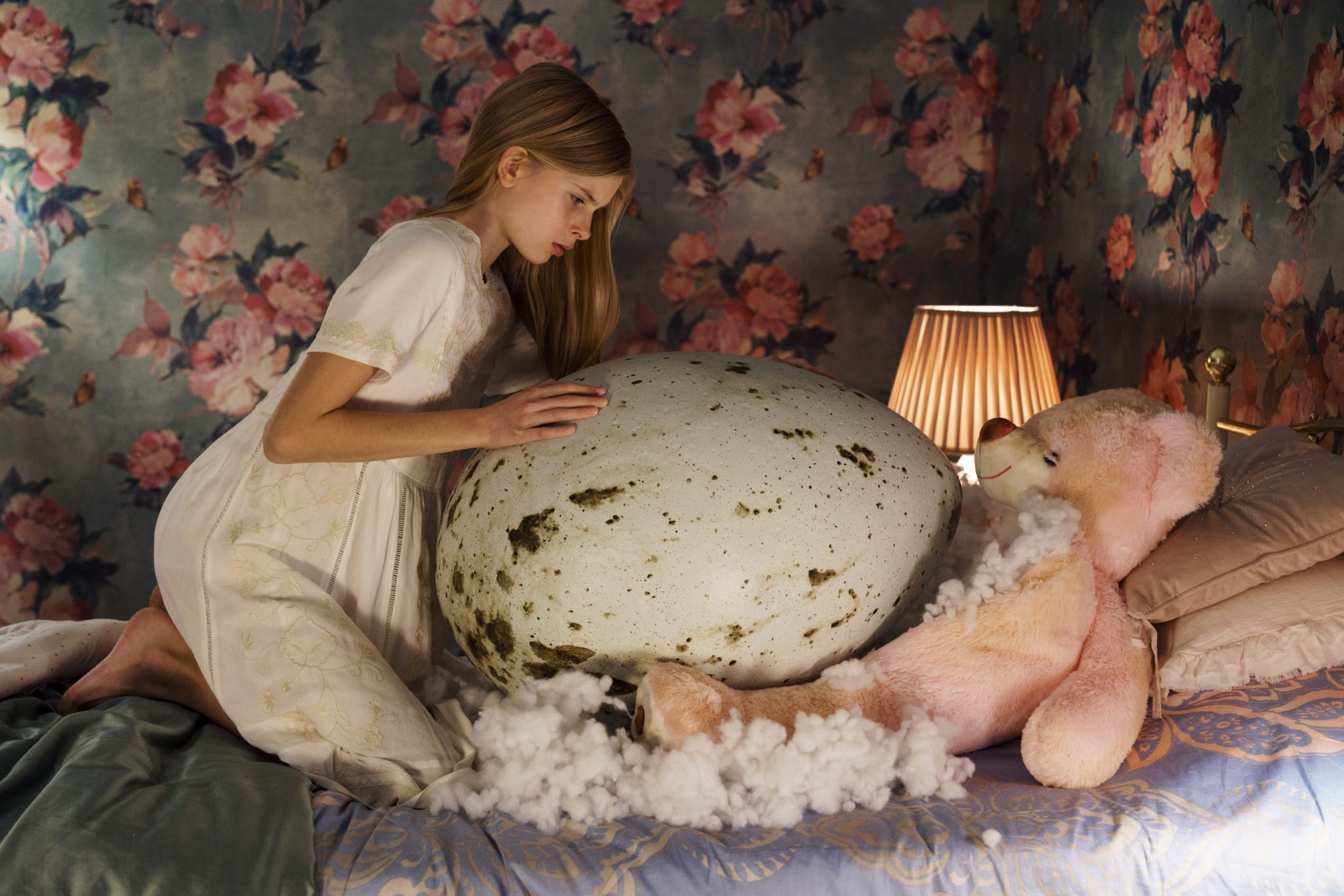 The egg is not the only secret in the film. Tinja?s mother, that influencer of the perfect life, is really having an affair with a handyman, Tero. As perfect as Tinja?s family?s house is, Tero?s is completely the opposite. Tero is restoring a very derelict place. It is as chaotic and alive as Tinja?s home is neat and sterile. Her mother expects Tinja to keep all this secret from her father.
Meanwhile, as Alli grows we see evolution taking place as she becomes more like Tinja, as Tinja becomes more of a mother. There is even a sense in which Tinja?s eating disorder mirrors a bird?s feeding of its young.
The more Alli becomes physically like Tinja, we see an important difference: Alli has become something of an evil twin. Tinja is meek, but Alli is vengeful and violent. Tinja has been starved for love by her demanding mother; Alli has no love except for Tinja. When Alli begins to feel threatened or feels that Tinja is threatened, she acts quickly.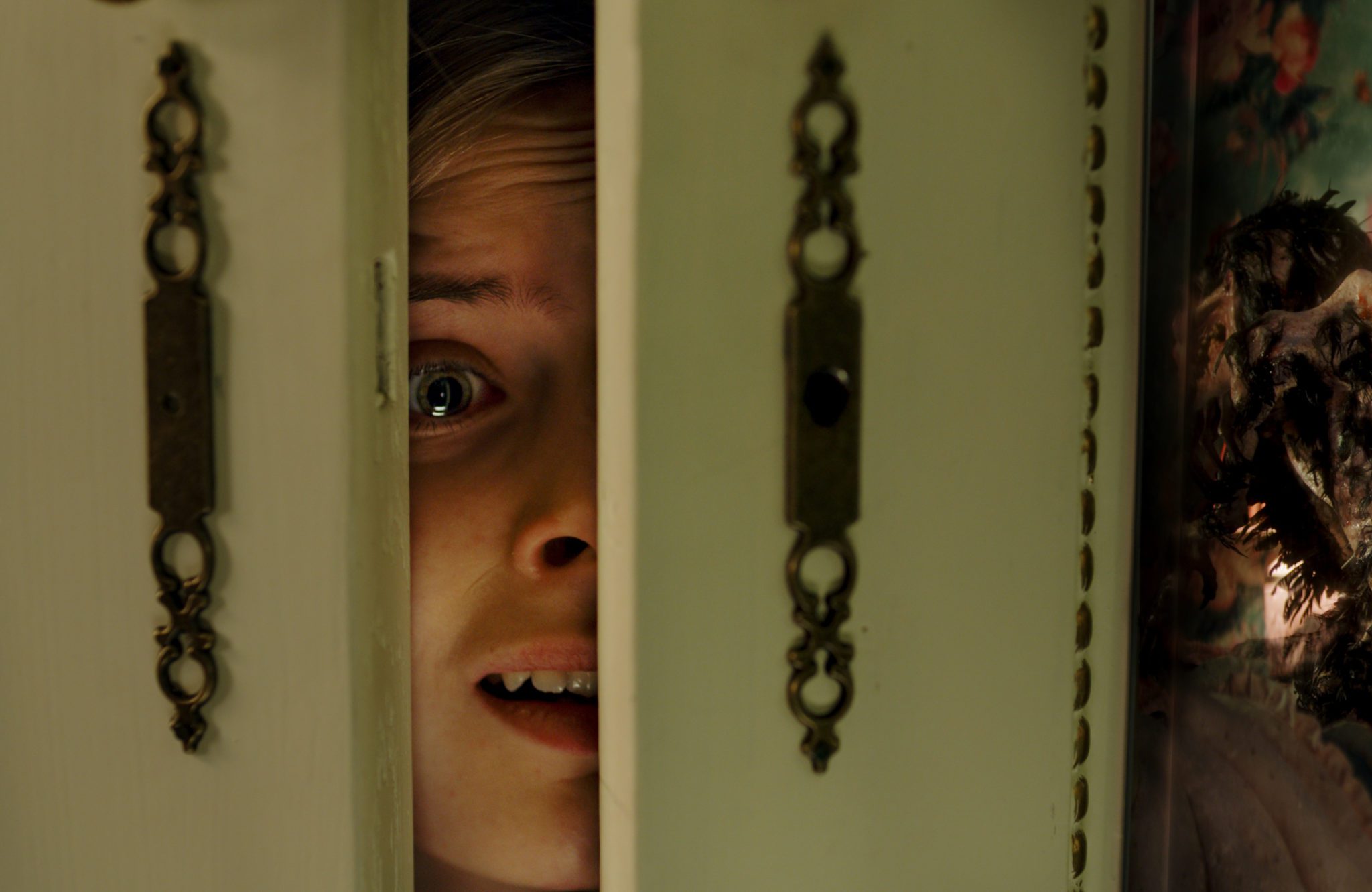 Adolescence is a time when it may seem that a child is evolving, not so much into an adult, but into a doppleganger. In the case of Alli, it is an actual person, not just a different personality within Tinja. But the film also works on the level of what Tinja is going through and how Alli is the answer to Tinja?s passivity in the face of a self-centered, deceitful, superficial, and unloving mother. The film leaves the conflict or integration of the two young girls unresolved, but to be sure, the troubles are far from over.
Hatching is showing in select theaters and will be on VOD beginning May 17.
Photos courtesy of IFC Midnight.